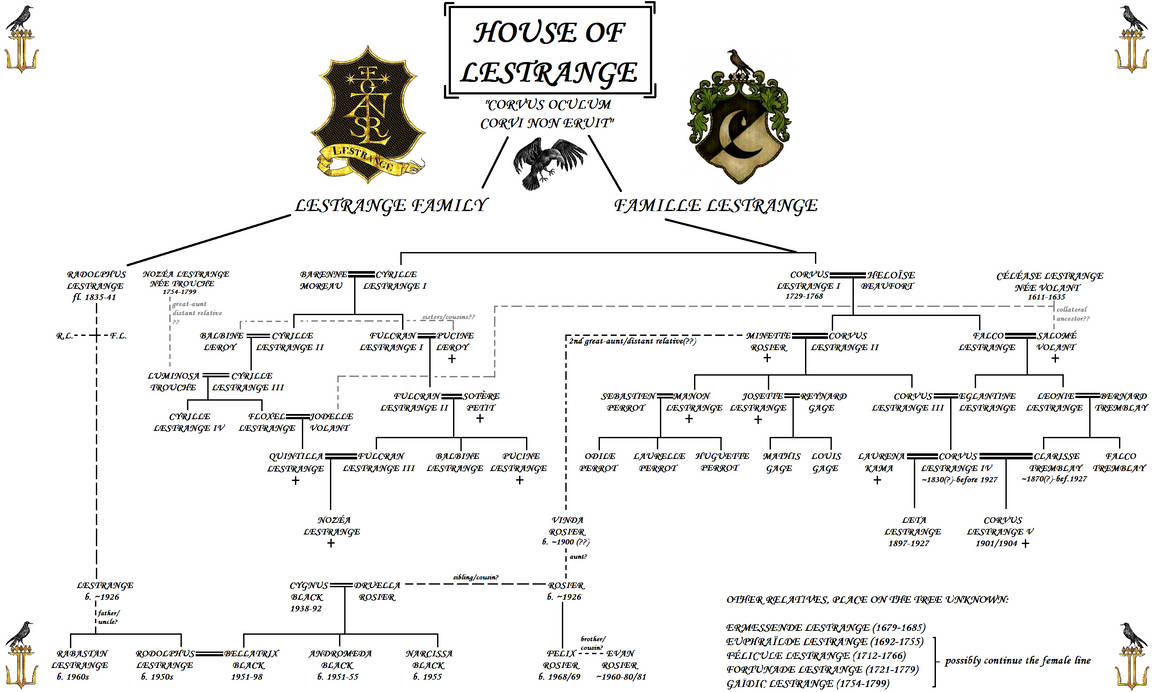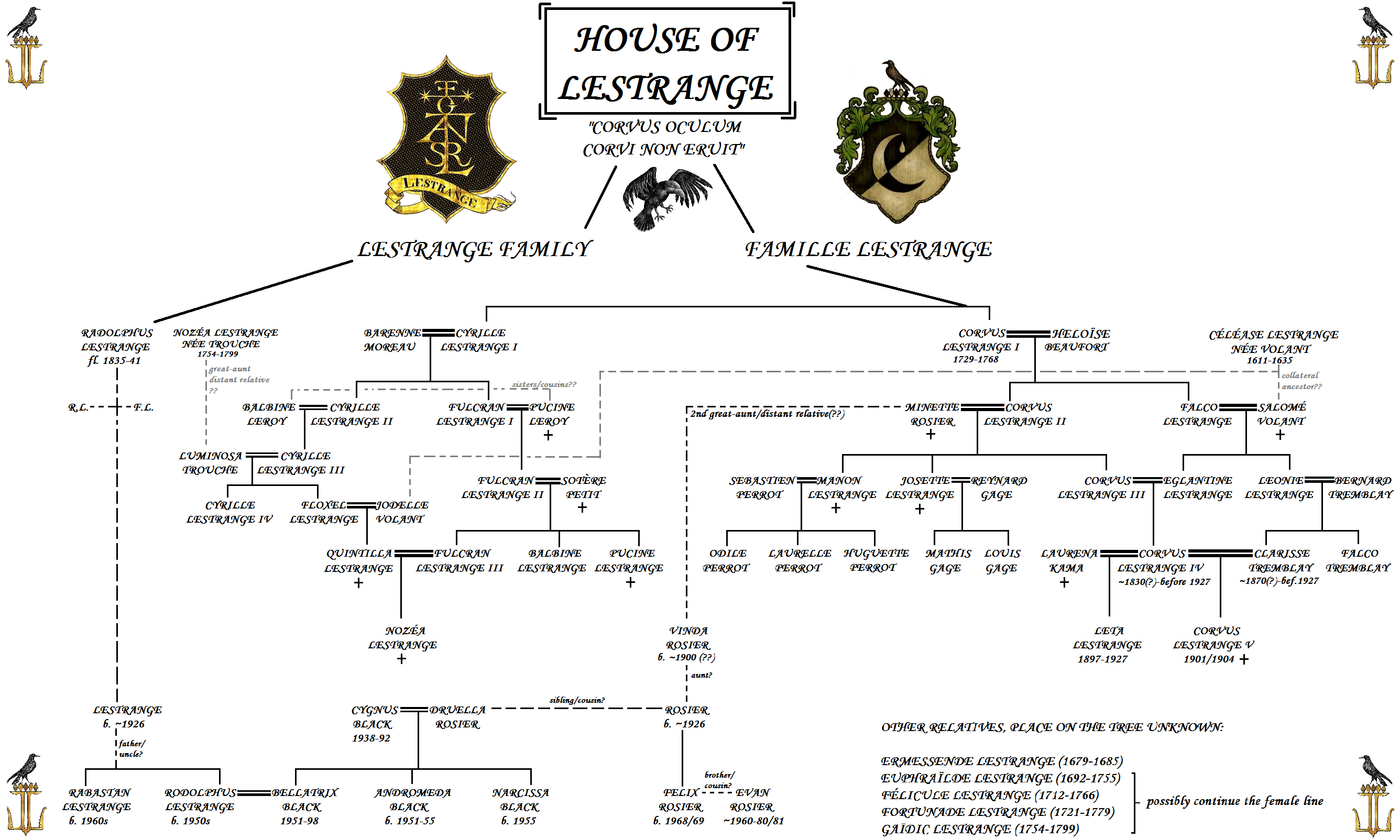 Watch
UPDATE - 2018.11.19.
I made a few changes after I've seen The Crimes of Grindelwald. Very fortunately, this will be expanded, because now there is a released new family tree (you can go see it on HP wikia).
Just a few additions, before I make the expanded family tree: M. Lestrange's full name is Manon Lestrange. The inbreeding between Corvus III and Eglantine is confirmed. They are first cousins.
In the new version, there will be a new bloodline. Cyrille Lestrange's line, who is the brother of Corvus I. Unfortunately, it end with female members who cannot pass down the Lestrange name. (Funny enough, there is a male member of the family who is not married to anyone on that tree. Is he gay or what?

)
And well, it is not spoiler now, that Credence Barebone is not actually a Lestrange. But it was so close...
UPDATE - 2018.11.21.
THE LESTRANGE FAMILY TREE
So I finally made it. Used all the old and new canon info I could find. A few interesting acts of inbreeding listed from the tree:
Corvus IV and Clarisse Tremblay are first cousins.
Corvus III and Eglantine are first cousins too.
The great-grandfather of Fulcran III and Quintilla's second great-grandparents are the same. So they are second cousins, once removed.
Also, Nozéa is Quintilla's daughter, but also her third cousin at the same time.
Compared to the Black family, the Lestranges are even more fanatical. On the Black family tree made by JKR, there is only one case of intermarriage. Sirius Black's parents are second cousins, but that's all.

UPDATE - 2018 12 26

Just tiny changes. Crosses under the dead female family members, because according to the original tree, the closed flowers represent the dead witches.