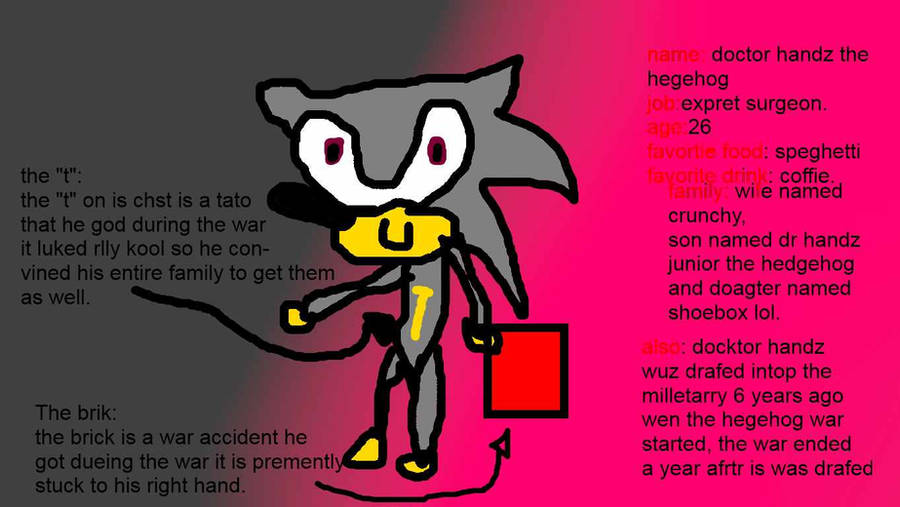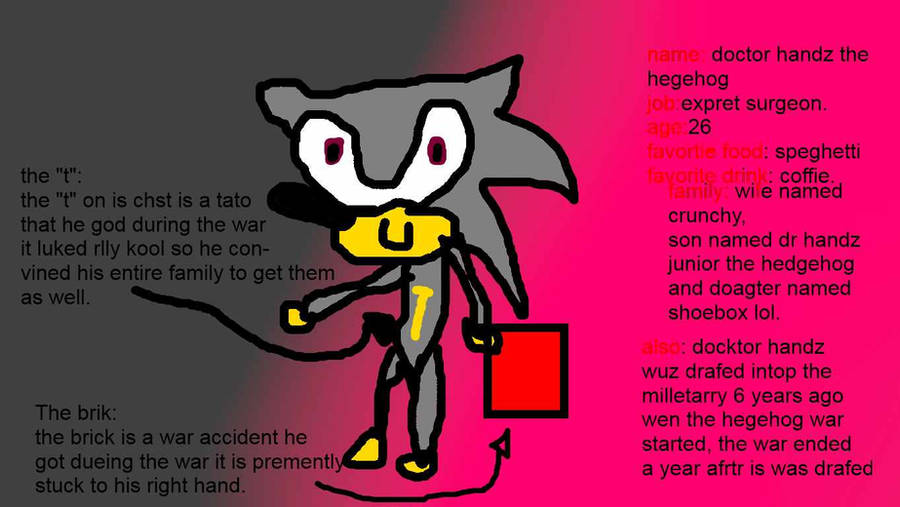 Watch
this is character bio sheet i made for doctor handz
it explains a lot of the design choses for my charcater.

Are you seriously drawing like this on purpose??? o.o
Reply

My art style is nowhere near perfect. I will admit that I am not the best artist, nor am I the most competent at storytelling.
But I believe that the story of "Dr Handz The Hedgehog" is one worth telling and is one that the world deserves to hear.

So keep watching out, for you never know what dr handz will do next.
Reply

I wasn't saying it's not, I was just wondering. I mean, sorry about what I said... I like the comics!
Reply