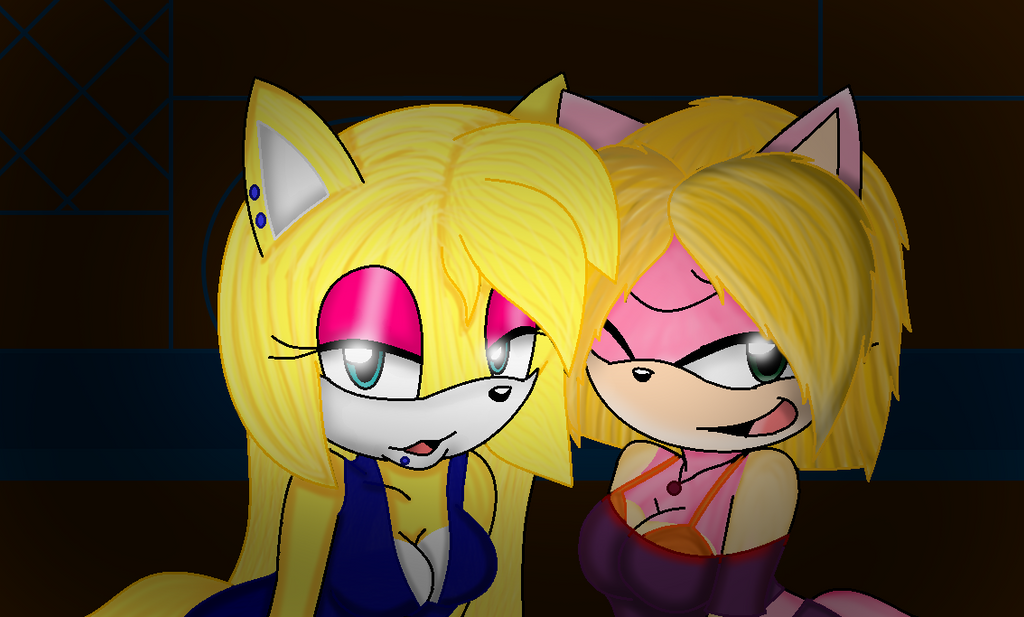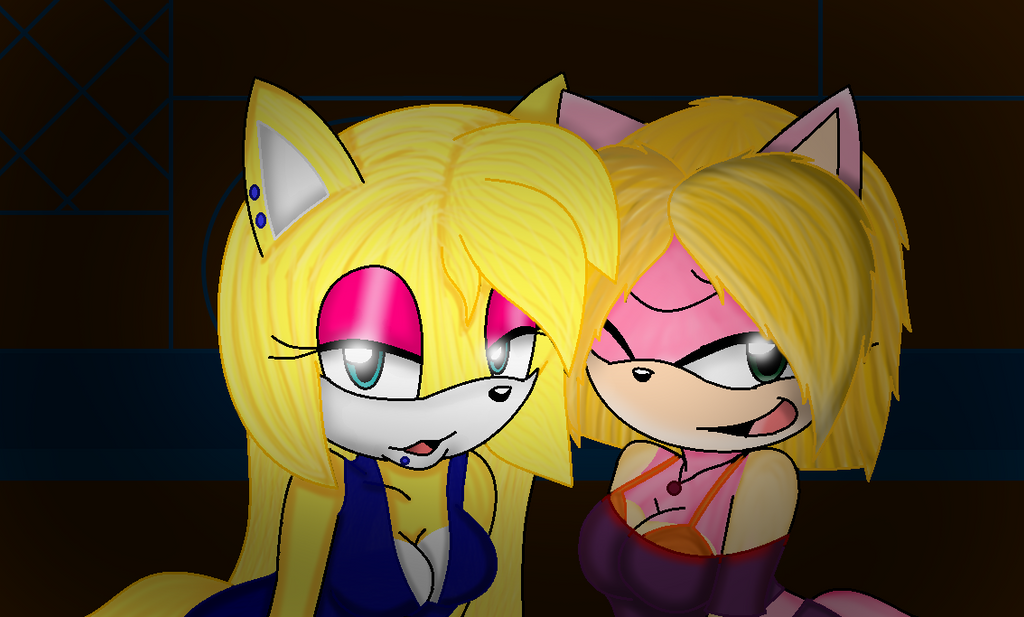 Watch
Hello again, this is a collab of
XMelimoo2000X
's picture, but I made it in 2017. And this picture turns into a bar story between Lizzie and Melody. That was lit because this was my favorite part of my experience with them in this now. Lizzie Hoshi went to the bar to order a drink, then suddenly, she saw Melody order a drink, too. Lizzie introduced Melody with a smiley face.
Lizzie: Hello, I'm Lizzie Hoshi. And you are?
Melody: I'm Melody Hutches, but you can call me Melody for short.
Lizzie: That's a wonderful name. Are you here for a drink.
Melody: Yes, I did!

Bartender: Here your drinks, ladies. *hands them drinks*
Lizzie: This is going to be awesome! Let's take a picture of us!
Melody: Great idea! XD
Lizzie takes the picture of them doing a flirty poses for a sexy picture. Melody was so happy to be with Lizzie, so Melody ask her to be friends. That's the end. This is going to be a backup story for more details, but it's a different story. I'll say so long 2017, and hello to 2018!

And welcome to my first picture in 2018. Is it just me, or is this picture looks like a crack couple between these two? XD They're not actually couples, but they are friends.
Please don't say anything nasty attitudes about my picture and be responsible.
Melody (C):

XMelimoo2000X

Lizzie Hoshi (C):

SonicUS1000

Original picture (C): xmelimoo2000x.deviantart.com/a…

Base used (C): xmelimoo2000x.deviantart.com/a…

Original image (C): Mobius Unleashed

The art icon I used is MS Paint, Paint.NET, & Paint Tool SAI. Well, shading is hard for me to line art across.

Art (C):

SonicUS1000

Reply

Still to this day i think its sexy
Reply

You mean she's sexy, but thanks anyway.
Reply

Reply

Thank you very much.

Does it turn out to be a full story?
Reply

Reply

Friends or couple, im not that bothered. They both look good in this drawing

Reply

Well, they sure became fast friends~ A very nice work!
Reply

Both look really cute! Nice work! ^.^
Reply