Touch Support for Manga Studio 5.0.3 and ArtDock
4 Favourites
12 Comments
12K Views
I've been hunting for the ideal art software that suit my needs for so long (And if you know me, I am
very
picky about work environment). And now I've finally found a setup that truly pleases me. For those that have been hunting for art software for their tablet PC like me, I absolutely recommend
Manga Studio 5
. With the release of 5.0.3, it added key features that were missing in other alternatives: touch-friendly interface and touch support.
Interface Change
To be honest, I've actually tried this application before. I wasn't too impressed with it mainly because the interface was not very appealing and because the small buttons made it pretty hard to use on full HD resolution. However, I did like the brush system and customization. So I still kept an eye on it.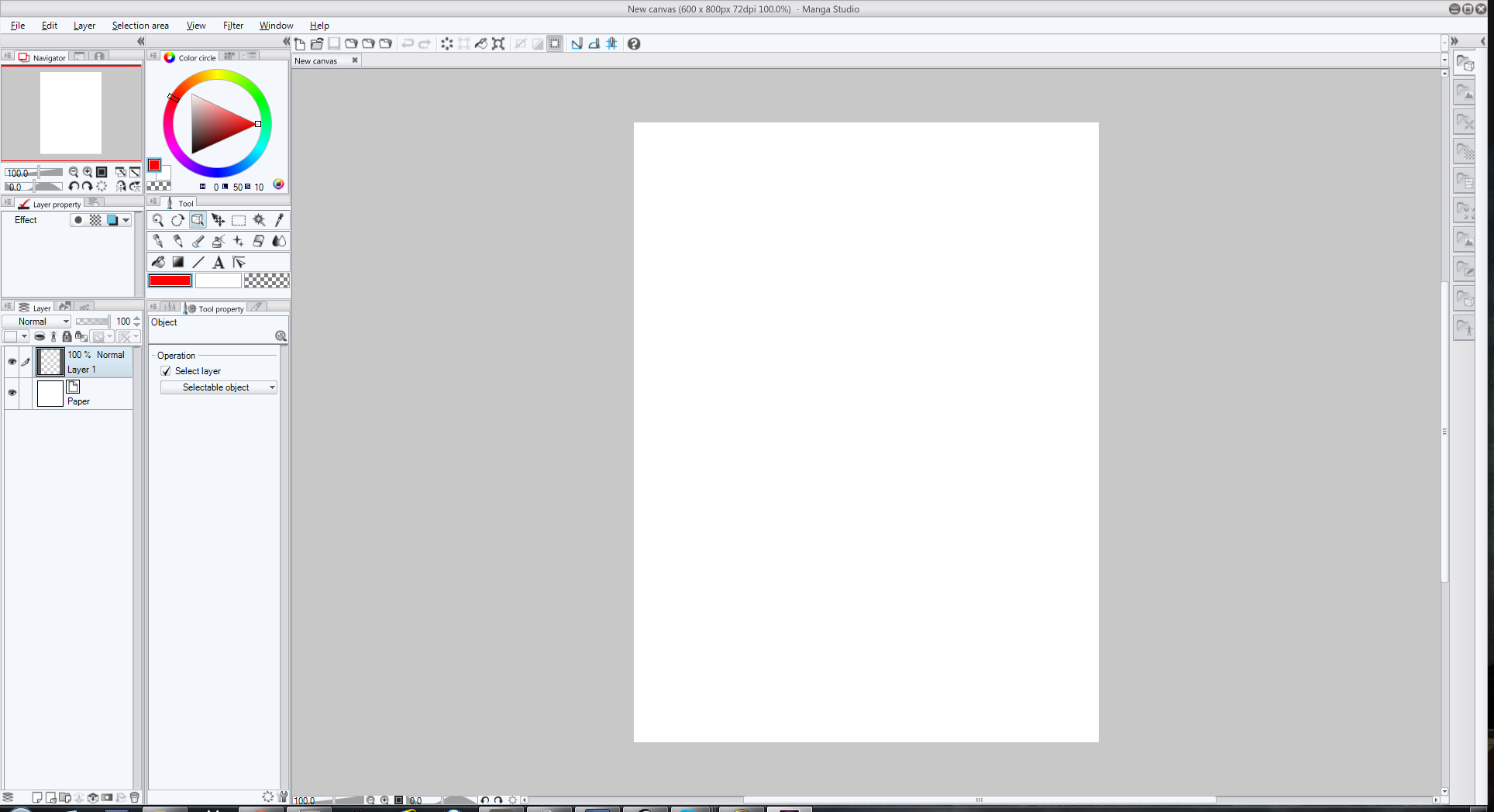 The old Interface on full HD resolution
With version 5.0.3, it introduces the option to make the interface much more touch friendly by making buttons bigger. As a bonus, it also provides a frame color change. You can even adjust how much white or black you want!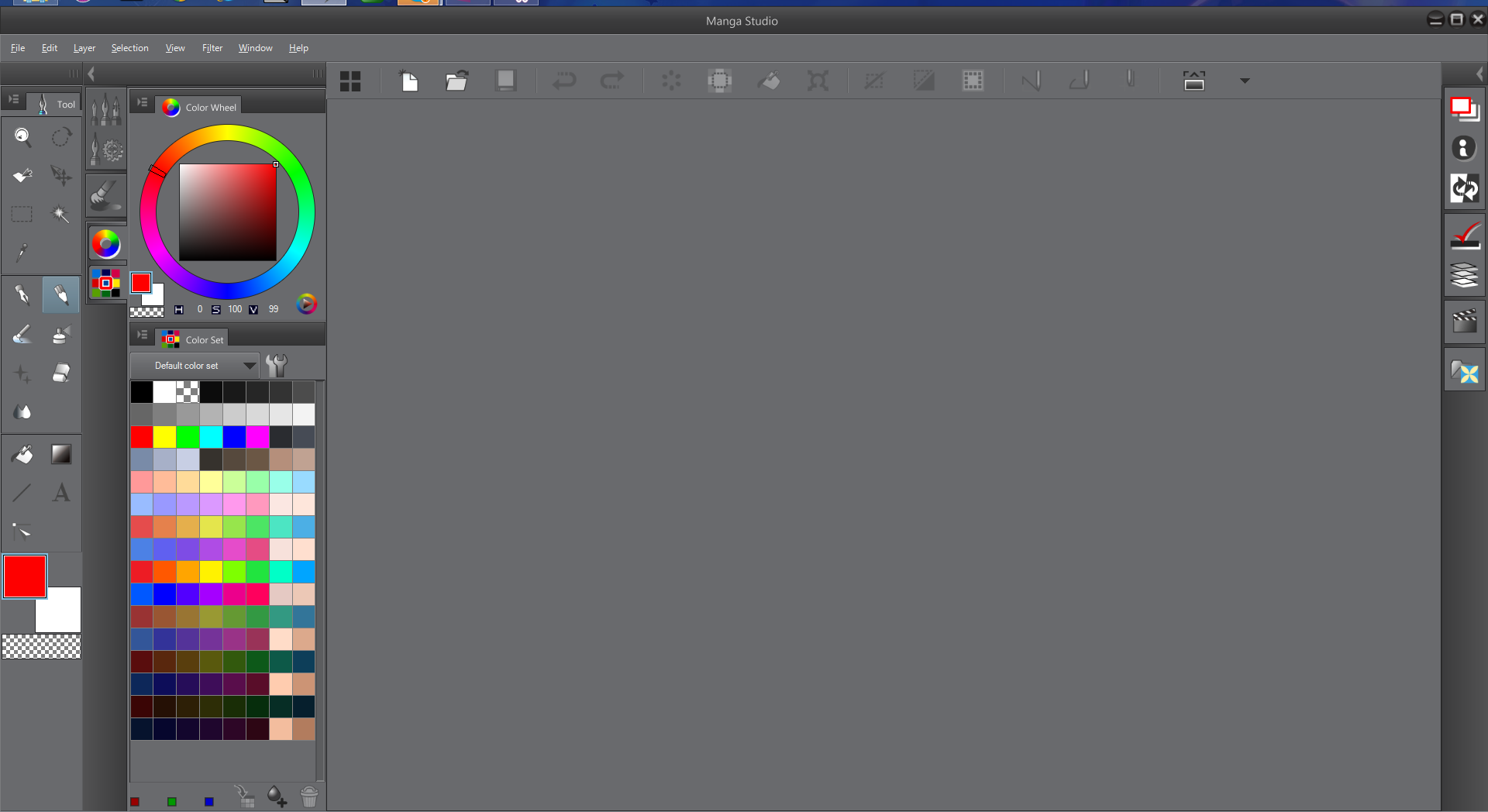 The much more touch-friendly interface (on full HD). Also, I love dark interfaces
To enable it, simply go under File > Preference... [Interface].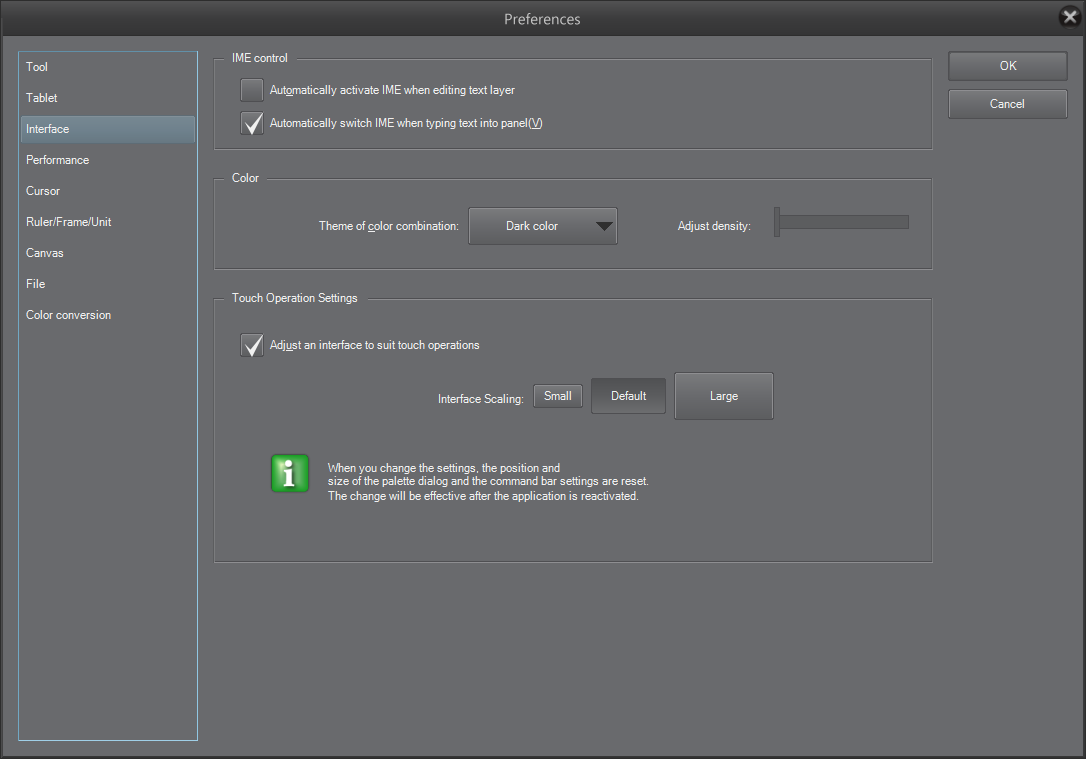 The full set of new interface options
Advanced Touch Support
In this new touch interface, you can actually pan, rotate and zoom the canvas by using two fingers or more. However, be careful, as using only one finger will make you draw on it. The application actually has a menu that may be overlooked by many; You can actually decide if you want the canvas to respond to touch or not.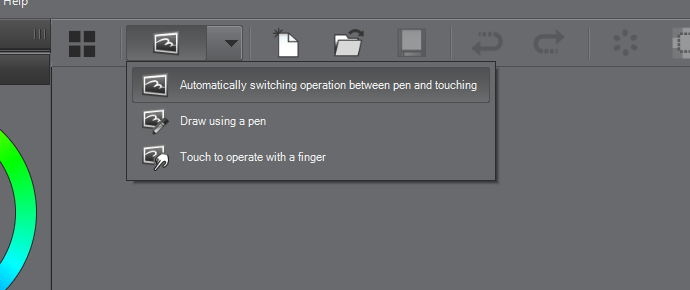 At last, what I was waiting for!
This menu, however, may not be visible to everyone. The reason is that it's only available if you switch the Tablet mode from Wintab to Tablet PC. This can be done under File > Preference... [Tablet Tab]. The only problem I've come across is that the pointer freezes for a bit before it follows the pen when you do strokes. While it doesn't have any impact on the line render, it's still pretty annoying. Maybe I need to update my Wacom drivers to the latest version.
No Keyboard? No problem! ArtDock Saves the Day
I used to think that you absolutely needed a keyboard to work effectively. I never really like the concept of using a toolbar to have access to modifiers keys and space bar. Then I found out about
ArtDock
by
Konartist3D
, an Auto Hotkey script. Now I've used a few of those, but this one is particularly amazing! Not your regular toolbar at all. First, it's made for touch. Meaning that you can use your finger to push the buttons on the dock and still use the pen to draw at the same time. Usually such manipulation is not possible since touch is usually disabled as soon as the digitizer detects the pen, a form of palm rejection method. Second, it's made for touch! Meaning that if you move your pen or mouse over it, it disappears and lets you interact with what is under, which is awesome since you don't really lose any screen space to have it on.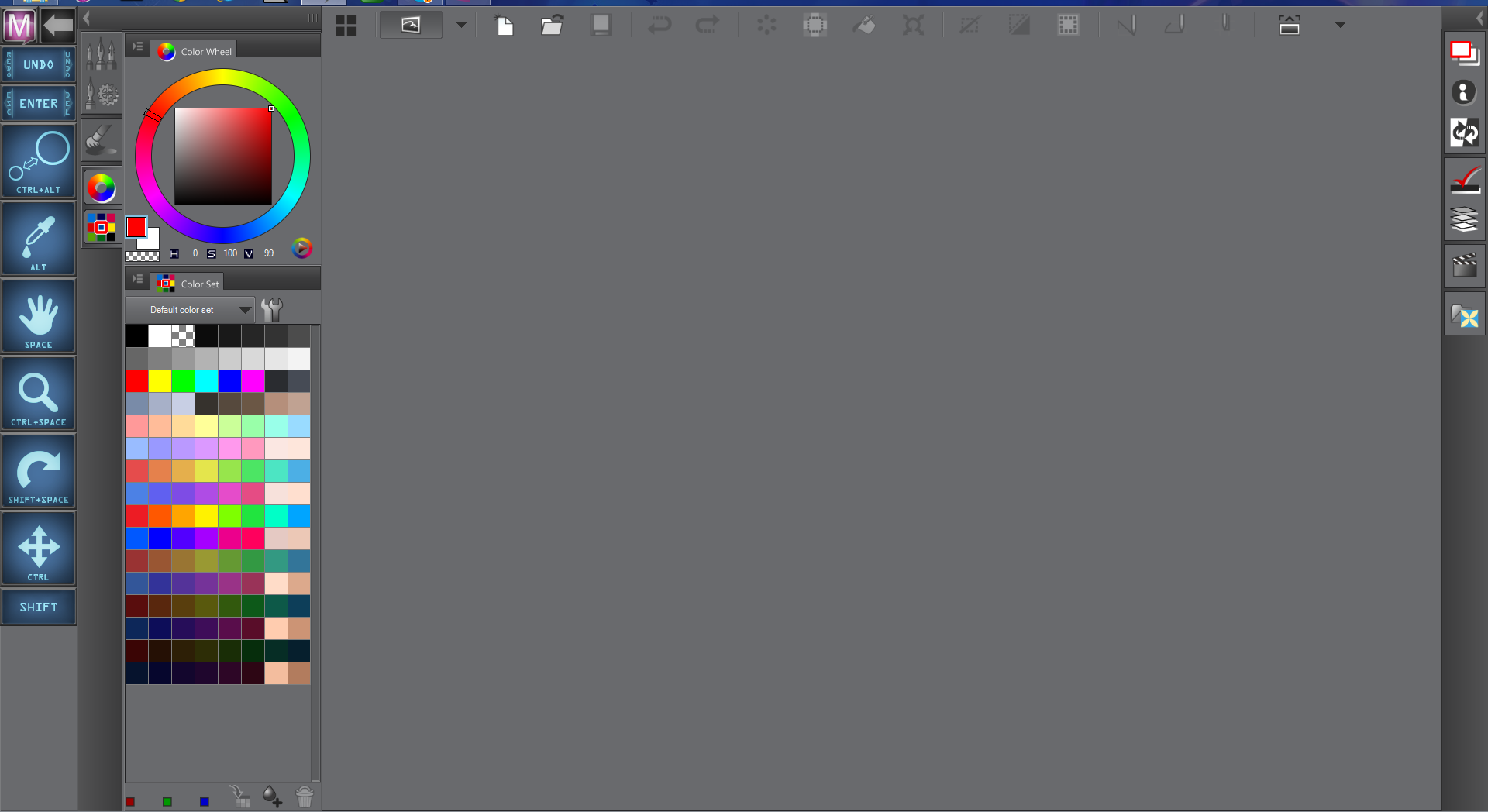 How I'm using the a customized dock on Manga Studio 5
So here I'm using it to hide the tool, since I rarely need to see them. When I actually need to change tools, I would hover over the dock with my pen so it dissapears.

And away it goes~
ArtDock with Manga Studio 5
That particular template is not available by default through
Konartist3D
's
zip
though. I've provided patching instructions at
fav.me/d6qhsne
.
Hoping this helps a lot of people in my situation~