This time, we'll be looking at the evolution of
Samoyede Showdown
, featuring the Red Savarin and Béluga Damiens from Solatorobo.
今年は学んでいる日本語を使うの年です~。だから、今からこの「メイキングログ」は英語だけでなく日本語も書かれてみて思います。日本語の誤りがあったら、コメントで直してダサい。m(__)m
今度の絵「サモエド対決」はソラトロボのレッド・サハランやベルーガ・ダミアンを呈しています。展開を見ましょう。
Laying Down the Idea
始めに色々な寸描を描きまして全部好きだったので選択は難しいです。一番複雑なのに、結局喧嘩の場面を選びました。
Visualising the End Result
選ばれた場面を引き伸ばして詳しく描きました。それからカッコイイ武器がもっとよく見えるようにレッドさんのポーズはちょっと変わりました。
Unsatisfied with the background, I changed it to match like Samoyede's forest. It was much more fitting this way too, since a boss battle between these two happened in there.
背景
について不満に思うからゲームのサモエドの森の中に改めました。こんなにはもっと
適当です。二人の戦いはあそこだったし。
Endless Refining Time
細部
開始!手直しのことはベルーガのリボルバーの角度など。ダハーカのポーズも変わりました。こんな風にもっと劇的ですね。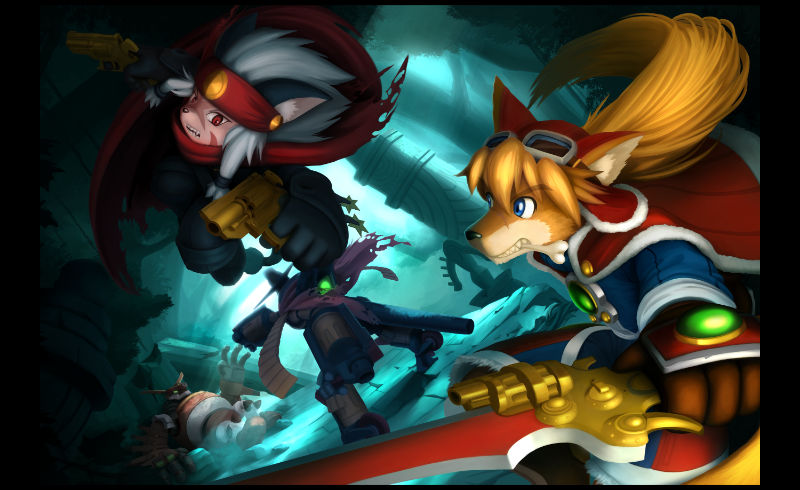 A second render pass has been done on the image as a whole. This was also a good time to add effects like the bloom.
二回目のレンダーをされました。その時、ブルームのような特殊効果を加えました。
Finishing Touches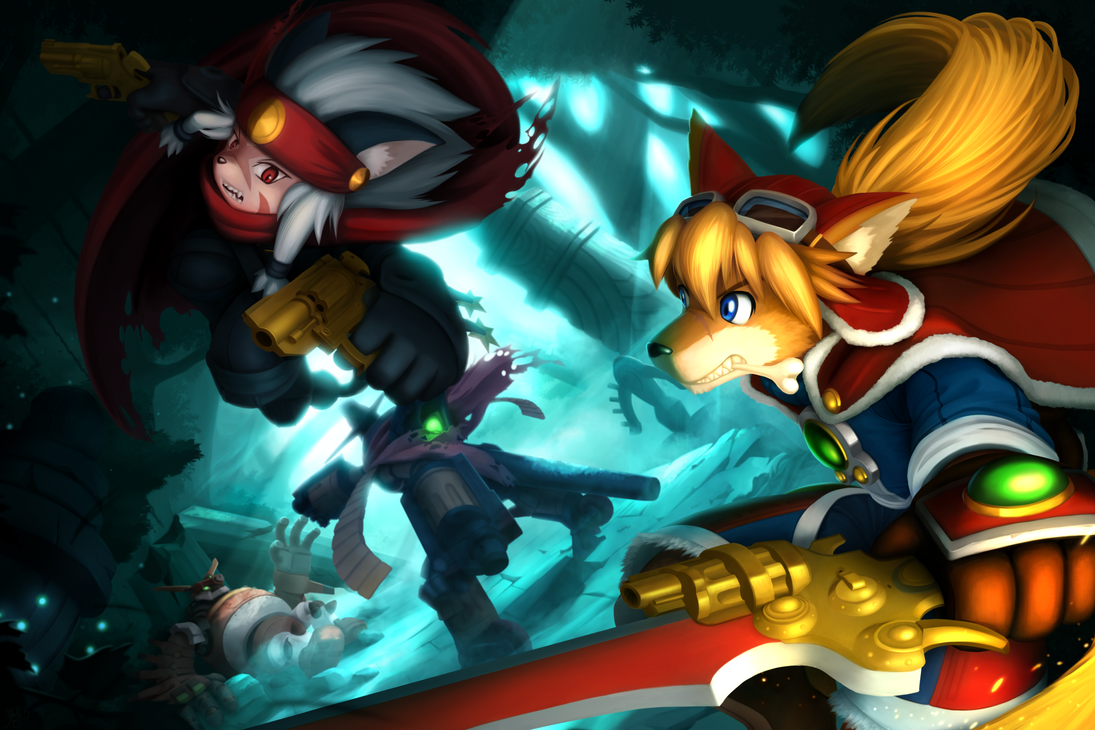 Fog, fireflies, embers, more bloom finishes this picture.
霧、蛍、種火、もっとブルームなどを加えるのによってこの絵を仕上げました。
Bonus: PC Wallpaper Version
All in One!
As always, here is the fun gif animation that summarizes this whole process.
いつも方法を纏めるGIFアニメがあります。
Picarto
and
Twitch
.
もし私の(めっちゃゆっくりの)絵進展に関心がある、時々
Picarto
と
Twitch
でストリーミングします。