DeviantID by

~ uwu
I'm the creator of the Tokimeki PokéLive! and Twinbee (Crossover between Pokémon, Love Live!, Tokimeki Memorial and Twinbee) and Wonder DigiIdolmaster (Crossover between Digimon, Idolmaster and Wonder Momo) AUs, and I'm always looking for more fans of said AUs :3! Even if you're only a fan of a single franchise that's part of the crossovers or you're only a fan of Pokémon/Digimon crossovers or Love Live!/Idolmaster crossovers, I hope you'll still find my headcanons entertaining anyway >w<!
My awesome friends:





:3
Check out the following sites i'm on as well:
WattPad:
www.wattpad.com/user/ShizukuOs…
Fanfiction.net:
www.fanfiction.net/u/8272124/
Tumblr:
pokelivedigi-imasfan.tumblr.co…
Toyhou.se:
toyhou.se/Sonicfan9988
---
If you are one of the few Love Livers! who also likes the Normal Card girls from School Idol Festival, copy and paste this onto your Profile!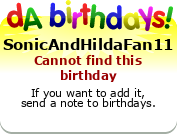 Check out these awesome pagedolls: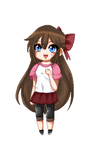 :thumb583907952: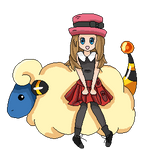 :thumb633463440:
Check these awesome people out:


















































My beloved dA family (Under Construction):

My awesome HiZuku loving elven bro

!

My Crazy fun Sister!

My Sister!

My awesome gamer friend who also likes Hilda from Pokémon

!

My PokéShipping-loving pet Fennekin who is also a supporter of Sonic & Hilda's friendship :3!

Cubie, the awesome artist!

My awesome friend!

My Sally Acorn-obsessed pet fox!

My close, supportive friend!

Joltik the Restless!

My dinosaur pet Yoshi!

My pet Hedgehog!

My pet Jigglypuff who takes awesome pictures of her pretty self

!

My pet Pikachu who draws awesome pictures of Yancy!

My SoulSilverShipping-loving PokéSis!

My Father who is a huge Sailor Moon fan!

My pet Togepi who is also a Sonic and Pokemon fan like me!

My Vensaur Brother!

My pet Mewtwo!

My other Otaku daughter who really likes Yui Hirasawa from K-ON! :3

My Otaku Daughter!

My Daughter!

My other pet hedgehog who is one of the sane Sonic fans, like me!

My pet dog who also likes Sailor Jupiter :3!

A Crossover-Lover who Loves Serena from Pokémon!

My Neice who likes to RP with me.

My awesome sis

!

A fellow Shizuku Osaka fan

!
Even if you aren't a watcher or a friend of mine, you can still be a part of my dA family, but be sure to leave a comment telling me which family member you want to be!