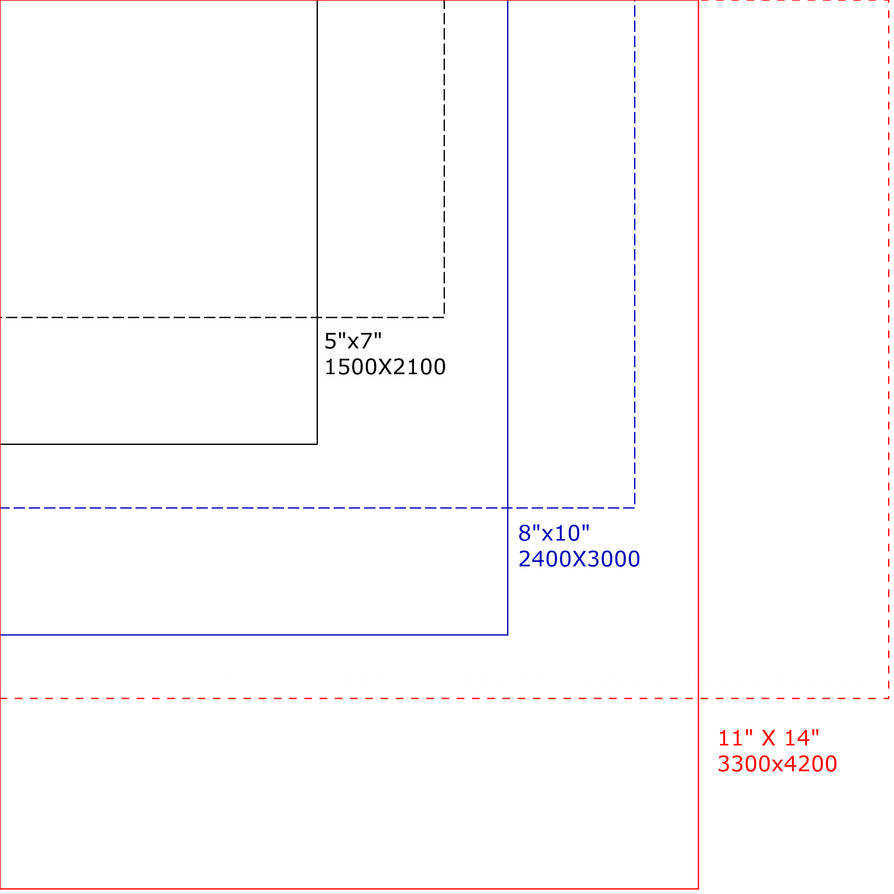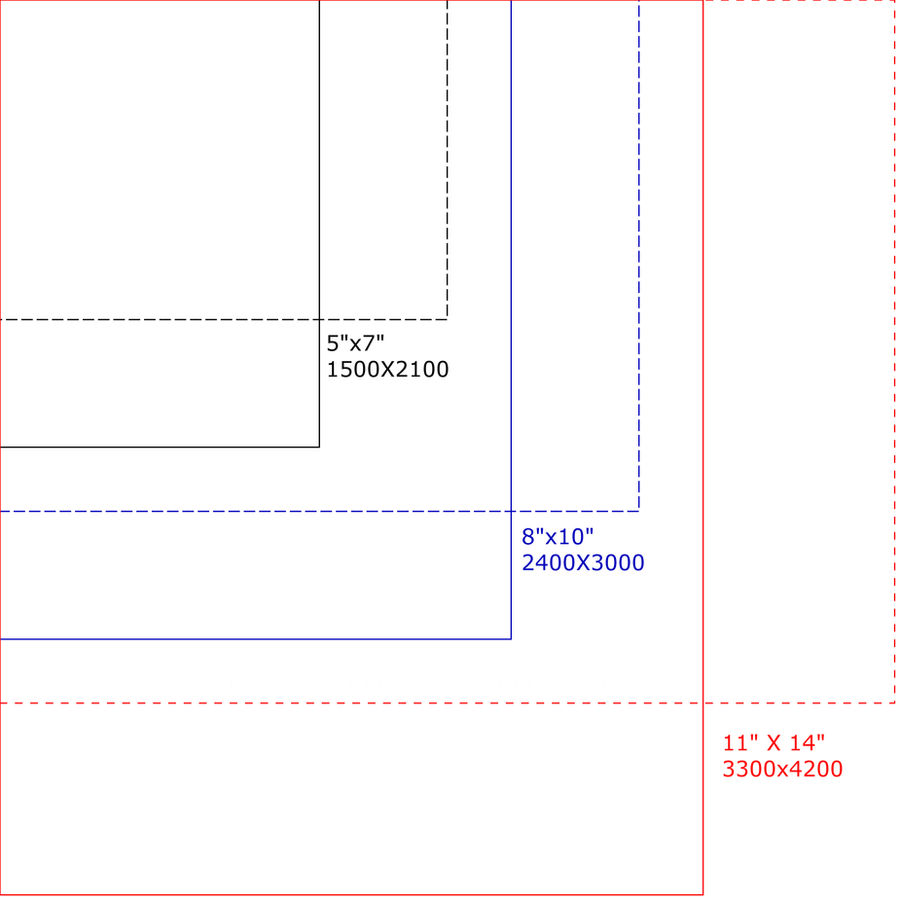 One of my minor quibbles with
MyPaint
is canvas size. There's no good way to see the current size of either your view window or your total canvas. This can make it difficult to insure that your painting is big enough to print, or small enough to meet some other restriction.
That's why I created this background tile. It supplies landscape and portrait sized outlines for 5x7", 8x10", and 11x14" images, assuming a 300dpi print.
Because of its large size, it takes MyPaint a long time to load it when you switch to it. Because of this, I suggest setting the background, blocking in your image dimensions, and then switching your background to a different tile or a color for performance considerations.
To Use:
1. Click the download link for the actual image. The preview image does not conform to the 64x64 pixel requirement of MyPaint, and would therefore be unusable. It is also only 900px wide.

2. Save to your "backgrounds" folder. ~/.mypaint/backgrounds in Linux, or <MyPaint Install Directory>\backgrounds in Windows.
3. Open the Layers->Background dialog and select this background.
Lots of thanks to

and his tutorial
He figured out the details like the 64x64 requirement and kept my job simple.
Created in GIMP
Edit to Add: Jonnor from the #MyPaint chatroom on FreeNet IRC pointed out that one could just load this template (or others like it) into a layer instead.
Edit 9/18/2011: You can also check out my template pack with handy marking for rules of thirds: