:bigthumb481236617:Song Of The Warriors:bigthumb481236617:
A Discord and Proboards based AU roleplay



Status: Open!




Give us a watch if your interested in this roleplay!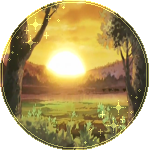 ---



Song of the Warriors is a Discord Based Warriors Roleplay set in an Alternate Warriors Universe.
When the Clans ruled the forest, cats from each Clan began to disappear without a trace. No cat had ever seen them after and were known as "The Disappeared." Moons after they vanished, they all returned wieling StarClan's gift,
The four natural elements:
Fire:thumb481236394:, Water:thumb481236166:, Air:thumb481236783:, and Earth:thumb481237042:.
Each clan mastered their new powers but were unable to teach their fellow Clanmates how to wield them since they were not blessed with the gift.
StarClan blessed these cats once again. Their kits were gifted with the power of the Elements like their parents, and soon, every cat could wield an element. Cats of each Clan could wield one of the four Elements, though each Clan had their own dominant Element.
Moons after the Disappeared returned with their gifts, the Clans followed their blessed path to a new home; The Valley. This new home promised unlimited use of their new powers, strengthening the Elements.
Now, the Clans are fighting over the right to the Elements. Will there be peace? Or has StarClan's gift gone to waste?



---



:thumb481236617:「 The Clans 」:thumb481236617:



•

•
DARKCLAN
"We are DarkClan. We're finished with taking the abuse that the other Clans have put us through and have revolted against them, founding our own safe harbour. We will rise from the ashes and show them that we shouldn't be treated like dirt."



Leader: Ravenstar
Deputy: Shadepelt
Medicine Cat: Ashensky
Medincine Cat Apprentice: Cootpaw



•

•
:thumb481237042:THUNDERCLAN:thumb481237042:
"We are ThunderClan. Our Disappeared returned with the gift of the Earth Element. Now, our dominant Element is Earth. We nurture what gave us life and protect it like It once protected us."



Leader: TBD
Deputy: TBD
Medicine Cat: TBD
Medincine Cat Apprentice: TDB



•

•
:thumb481236166:RIVERCLAN:thumb481236166:
"We are RiverClan. With the gift that StarClan given us, we have gotten closer with our water-based culture than we've ever been before. Fire is our rarest element, and we take pride in our Iceborn cats."



Leader: TBD
Deputy: TBD
Medicine Cat: Rosebranch
Medincine Cat Apprentice: Closed



•

•
:thumb481236783:WINDCLAN:thumb481236783:
"We are WindClan. After the cats of our clan returned bearing the elements, we grew stronger. Now using the power of wind, we are no longer the weak clan. Our rarest element is earth, but our digging history still flows within our ranks."



Leader: TBD
Deputy: TBD
Medicine Cat: TBD
Medincine Cat Apprentice: TDB



•

•
:thumb481236394:SHADOWCLAN:thumb481236394:
"We are ShadowClan. We have treasured our gift of the Elements since the return of our disappeared. Our primary Element is Fire, and our rarest is Water. Before DarkClan, we were the home to all Dark refugees, though many have left to join the new Clan, DarkClan"



Leader: Hollowstar
Deputy: TBD
Medicine Cat: TBD
Medincine Cat Apprentice: TDB



---



•Navigation•
Map
Application Sheet
More TBA



---




Coding by Smitten-Kittenzz