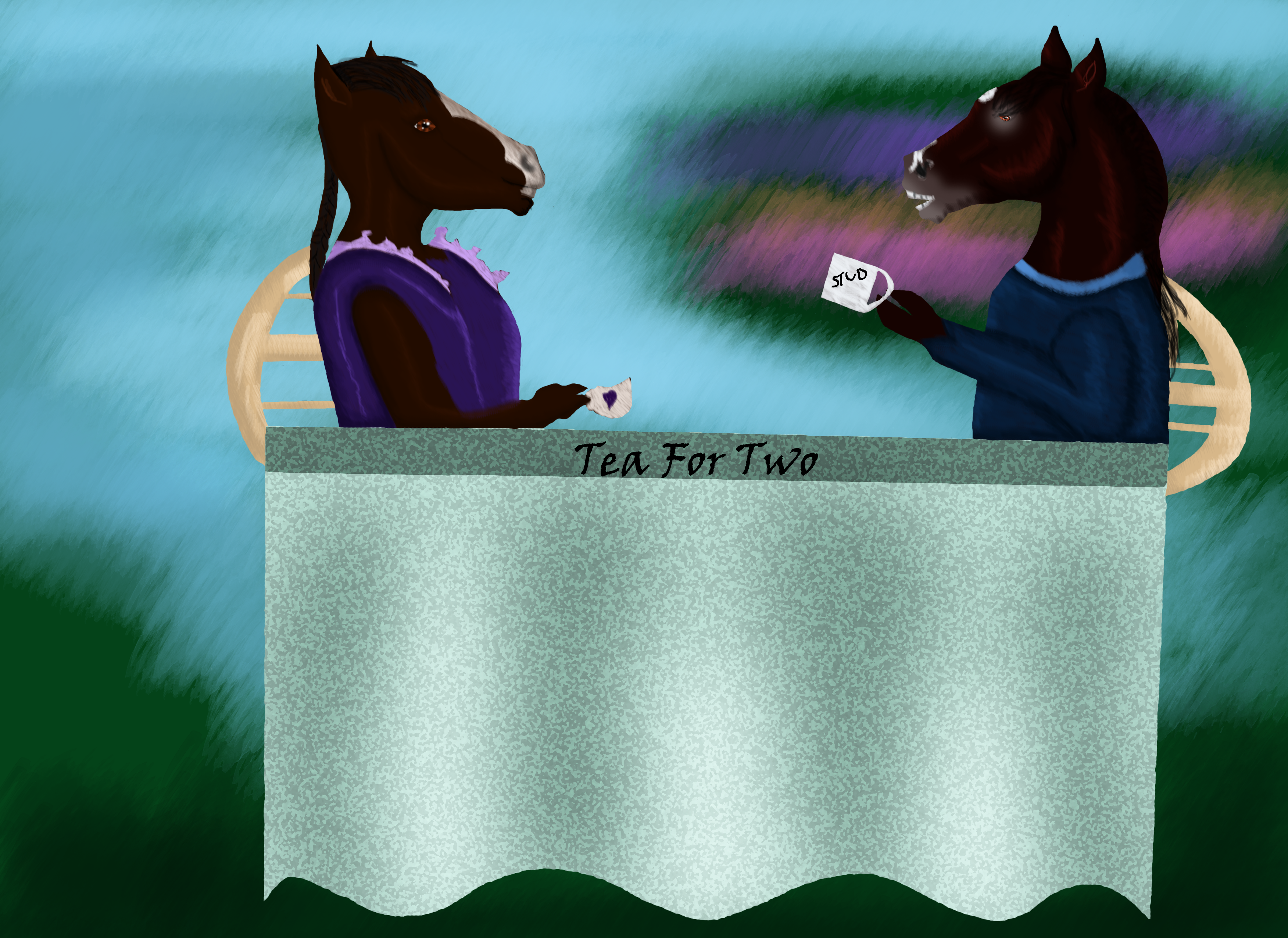 Watch
It's SWF Breeding season!!!
Themes tend to come to me in my dreams, so when the whole idea of a pair at tea...I couldn't help but give it a shot! Yes, the table isn't completely straight, but I figured I'd go with a Alice In Wonderland theme for my Appies, so the table wouldn't be completely straight now, would it? xD
What a wonderful day for tea in the garden, hm?
Breeding between
and his lady friend
I wanted to go with a somewhat water-color look, so I used watercolor brushes by
mcbadshoes
in both the background, and the shading.
I have a feeling that Deep's arm isn't quite right, but hey, I did something different so it's a start. I like those chairs...I want one lol
No ref. because...well, I don't often find horses at tea xD