~Deviant since Mar 14, 2011
*Premium Member since December 12, 2012
=Beta Tester since December 12, 2012
I have some Google Forms on my series, entitled, A New Life Era
Questions in General:
docs.google.com/forms/d/1VkLAa…
Characters and relationships:
docs.google.com/forms/d/1o_Gd5…
You may also check the following link for the progress on all of my stories at any time:
docs.google.com/document/d/1mb…
I thank you in advance for any feedback you give me in advance.

Flag Counter!

!
Hello, and welcome! I've always wondered where all my wonderful Pageviews are coming from, so, I've recently installed a Flag Counter. Thank you for dropping by, and feel free to browse around!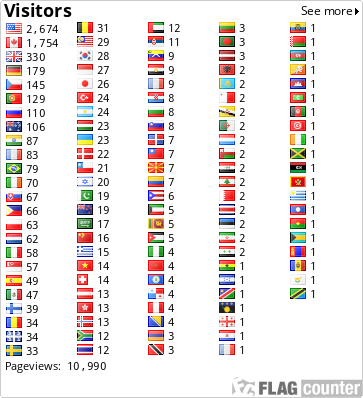 Get a FREE visitor map for your site!

I'm a member of the Advisory Board! Feel free to address things that you want to see getting improved on DeviantART!