Update: 5/4/14
Sorry that these requests are taking a minute. Remember this is me practicing, so I am trying some new things I am not use to yet. Once I get use to it, it'll be much faster!
Currently working on

's request. This one isn't so much rigging as my last two animations as it is frame by frame.
----------------------------------------------------
Update 4/17/14: I got a lot of requests! Thank you to all! I just hope you can all be patient whilst I work on these. Thank you all very much!
----------------------------------------------------
So, the recent Samus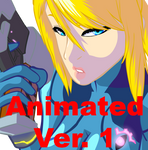 loop I did is something I want to start doing more often as commissions. Before I start doing that, I want to practice on it a bit more. Currently, I have no idea what to do, so I am taking requests. Here's how this will work:
Send me a PM with the name of a character (either an OC or already existing character), give me a description of their attire (a picture would be best), and a brief description of their overall personality.
Rule #1: While I am not opposed to posting nudity, I
will not
take any pornographic requests. Sexy poses is one thing, but blatant erotic poses, or sex in general I will not take. I plan on making a tumblr for things like that, but I will not take those requests and will not post them on DA. So don't ask.
Rule #2: I WILL NOT DRAW MY LITTLE PONY. AT ALL. EVER.
Rule #3: I can't bring people back from the dead. It's not a pretty picture. I DON'T LIKE DOING IT!
Anything else, you got it! It will be a first come first serve basis, and as the Samus thing took me 3 days I just ask you to please be patient. Once finished, I will post it here on DA either as an swf or .gif.
Can't wait to see what you guys request!