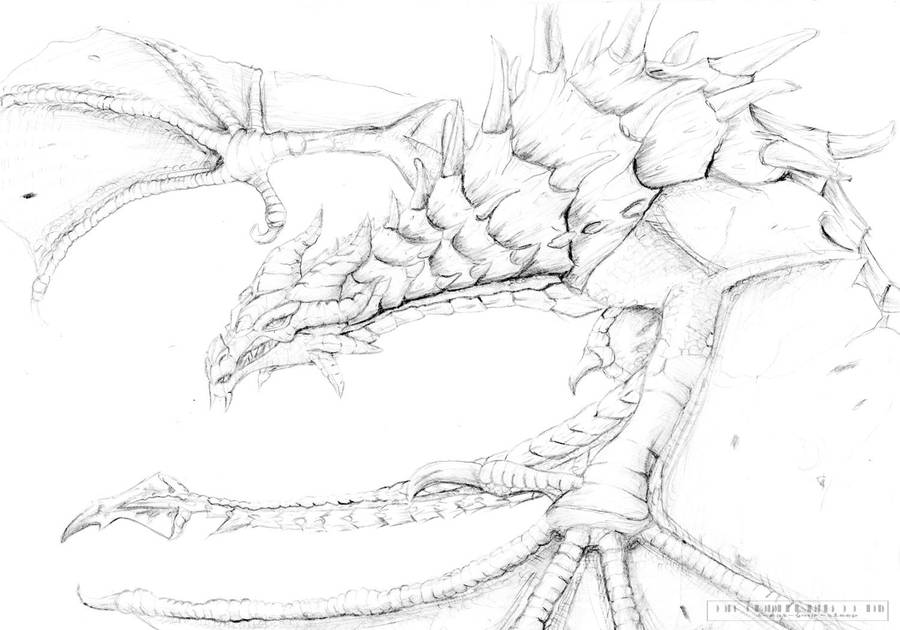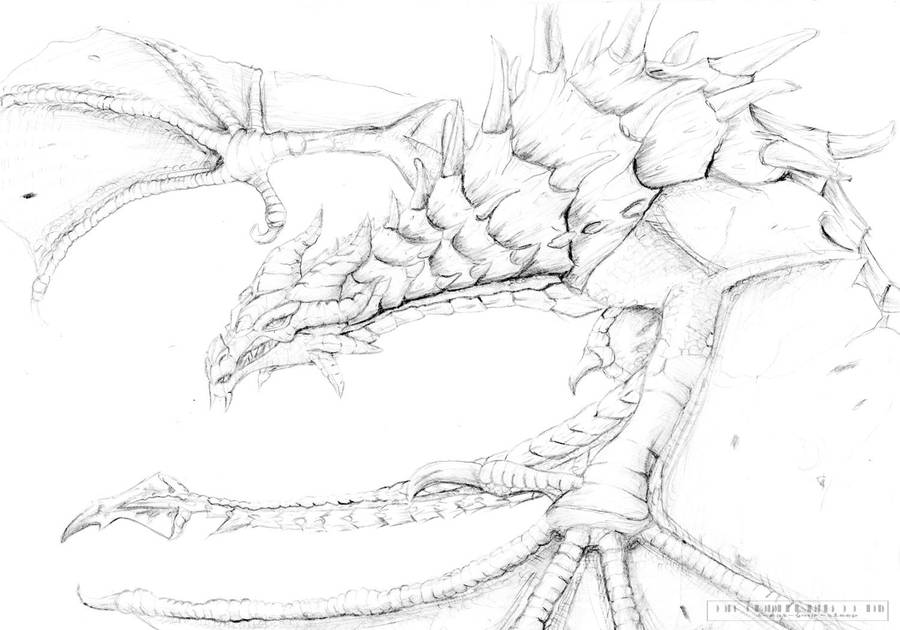 15 hours (or more because I don't really time myself) with a Pentel 0.7 mechanical pencil on printer paper because I've ran out of sketch pad paper.

Odahviing, one of two dragon partners in TES 5: Skyrim. His name translates from Dovah tongue to Snow Hunter Wing. He's pretty much your aerial assault on crowd control.

I can't do the patterns on his wings since I'm not really sure how to go about them but I'm going to paint it up in Photoshop and add the pattern in Digitally. Also, finding good references for Odahviing is like finding a needle in a hay stack

. I have the PS3 version of Skyrim and I wish I got an Xbox 360 a long time ago instead because the game is horribly glitchy and of course, Sony are wankers for having a crappy 6 year old console that has a problem with running 20+ hour DLCs. Not Bethesda's fault. Blame Sony.

This is something I actually excel at. Drawing proper demonic dragons. Fuck Pokémon and the other cartoony crap I draw, I've been drawing dragons since I was three and I'm now 25 next month.

Odahviing, TES5: Skyrim copyrighted to Bethesda.