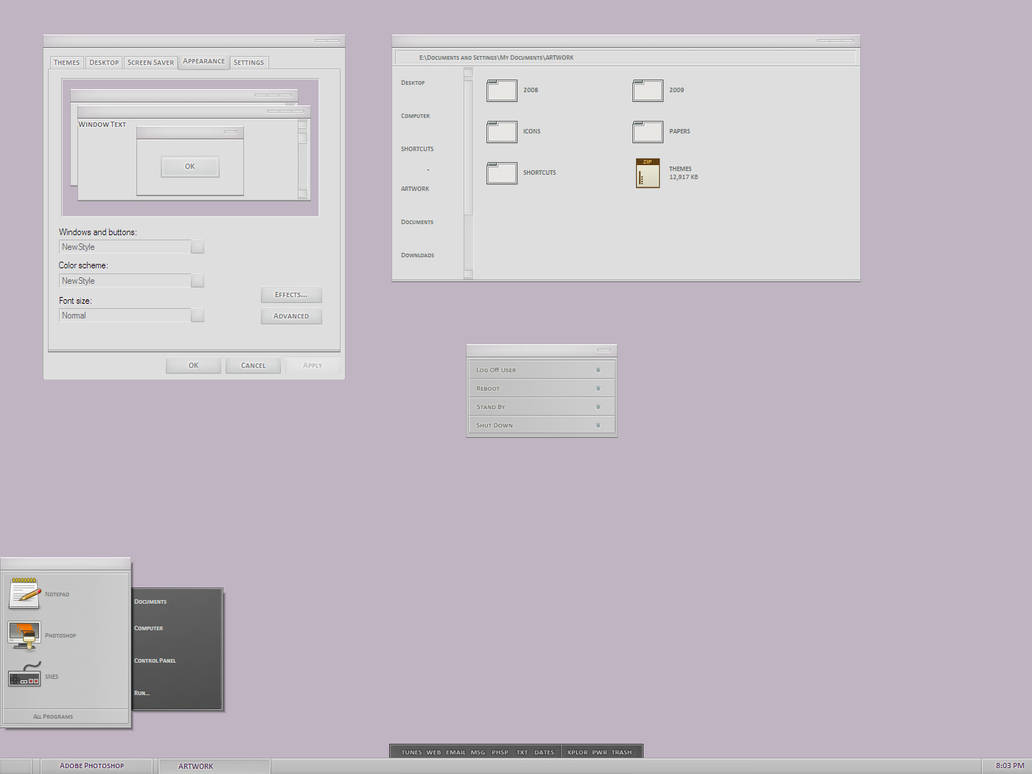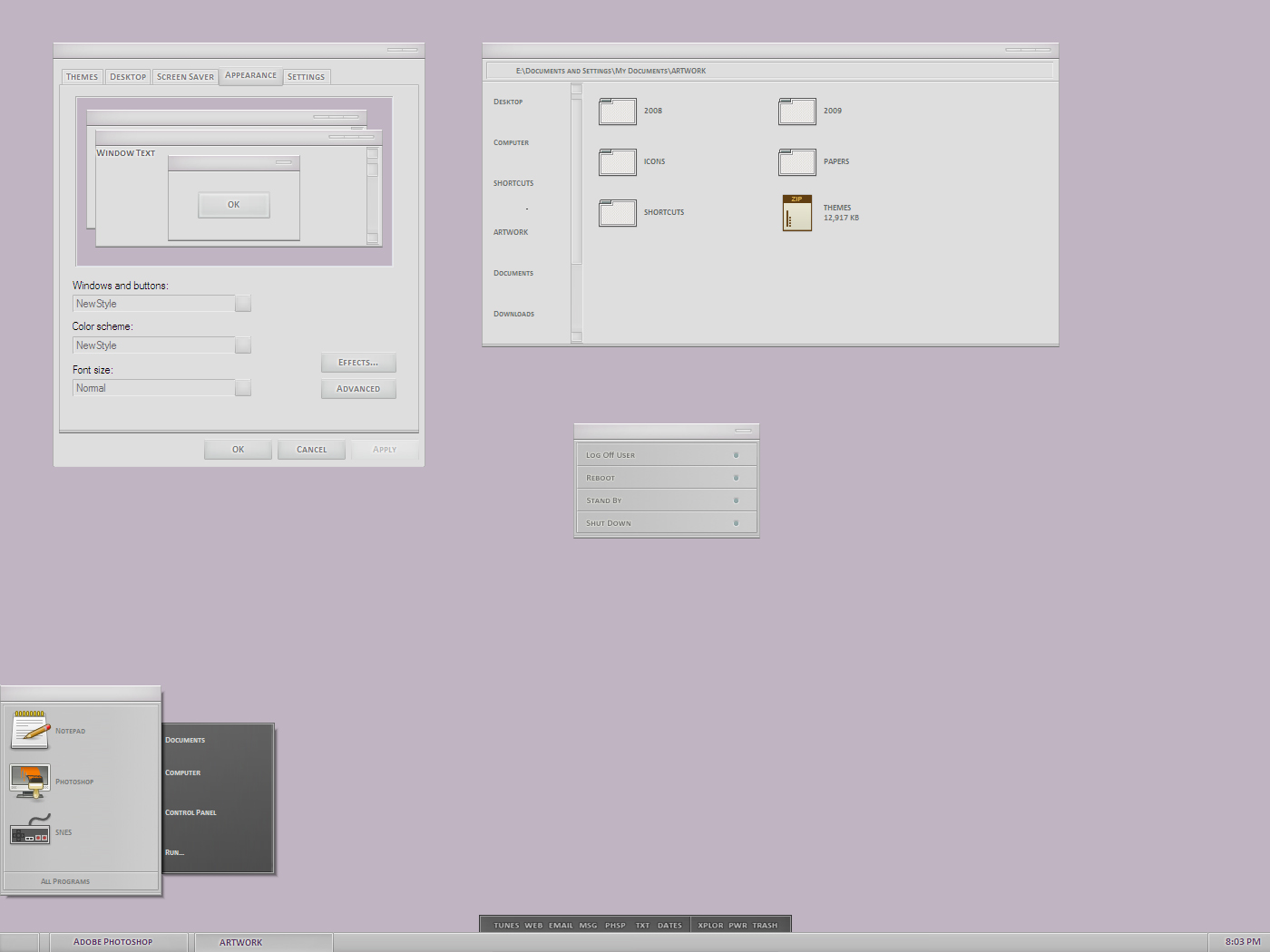 NewStyle visual style for windows xp
the icons in this shot are from the retrofukation suite
[link]
i've used them for some time and they never get old. thanks!

styler:
[link]
shutoff:
[link]
this skin has no power options on the start panel as you can see. an attempt to derive a level of aesthetic pleasure.. xD please download shutoff
[link]
and the skin for it.
alternatively you can use task manager to shutdown.
(right click the taskbar, point to 'task manager'

this is open source so feel free to mod and release at your discretion. a reference or shout out would be nice (=