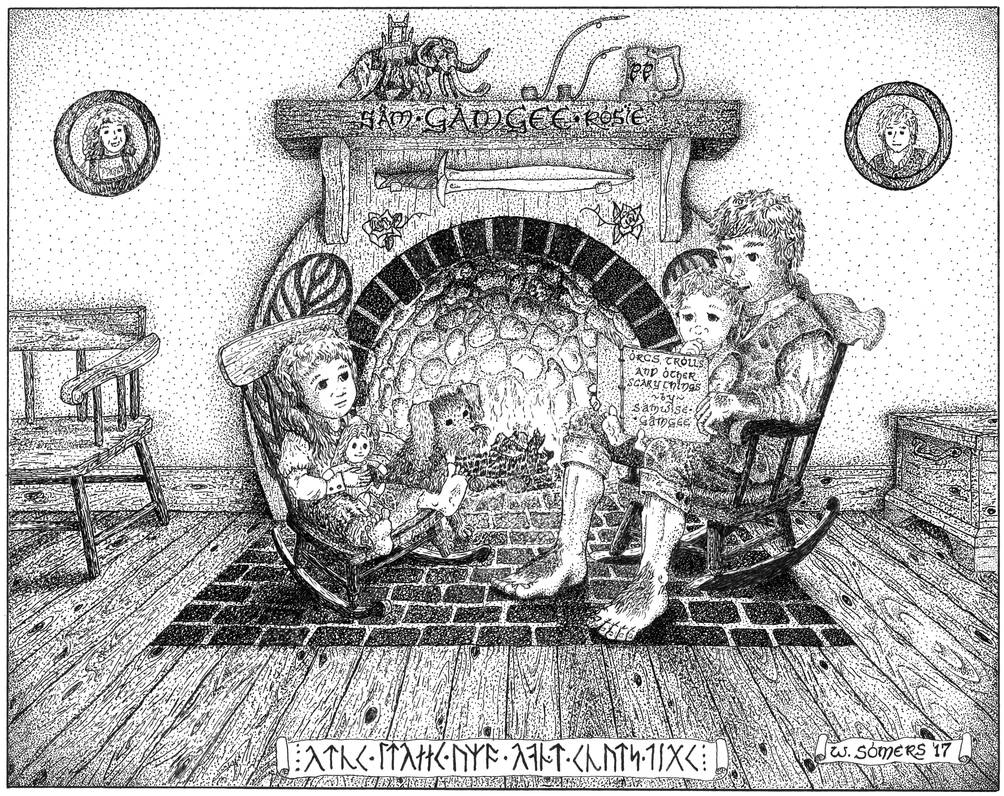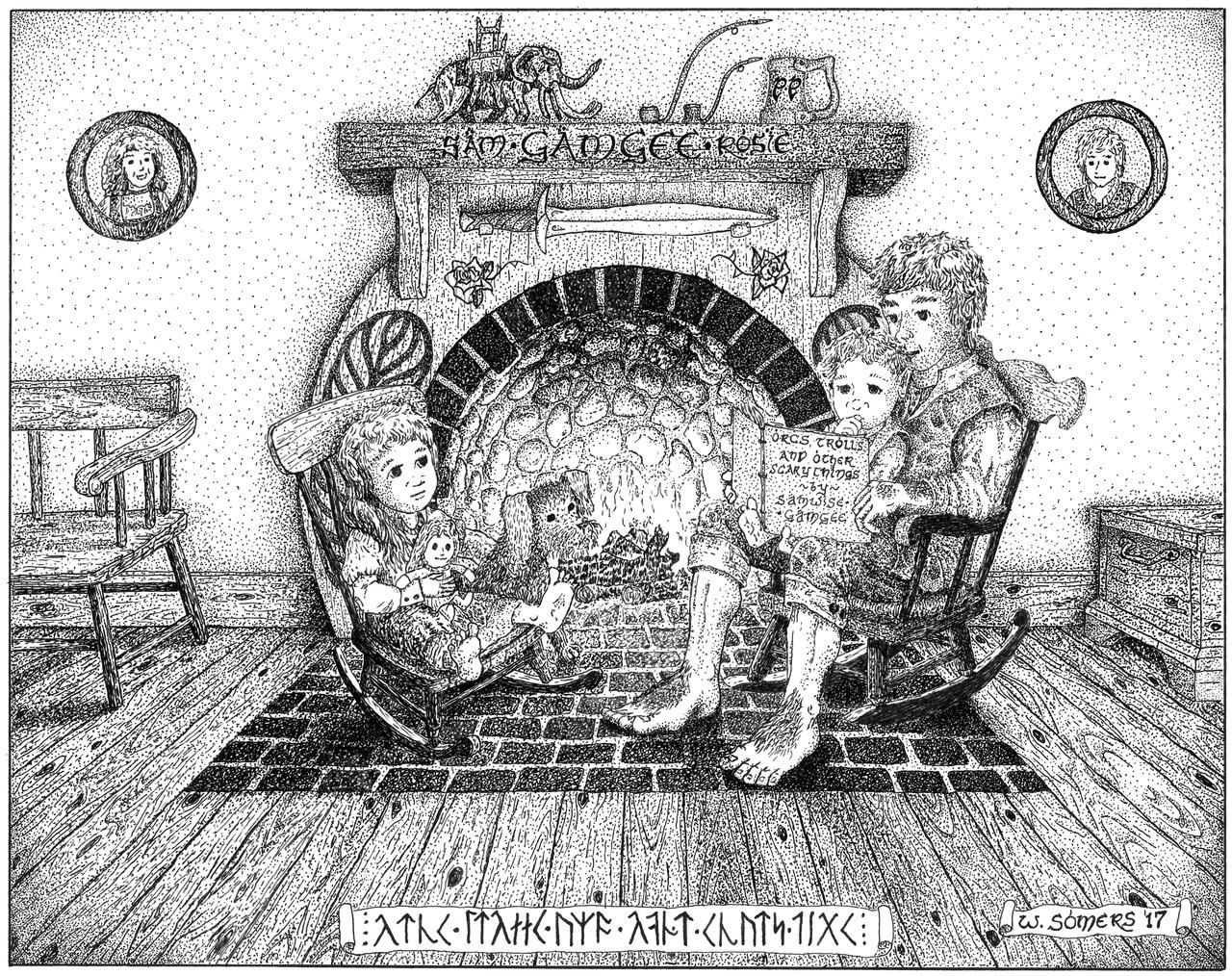 Watch

I love this! The pointillism really works, giving an organic feel. Your whole scene is enchanting, right down to the oliphaunt on the mantelpiece.
Reply

Reply

This is such a lovely comforting scene. I love the details. Beautiful!
Reply

Thank you, rstrider9!!! It was fun working out the details, but I have never done pen-and-ink people before, so I didn't really know where I was heading when it came to drawing them. The dwarf runes across the bottom read 'Orcs, Trolls, and Other Scary Things'. I hope to come up with some other LOTR scenes in the future. Thanks again for the feedback!
Reply

So much warmth. Just the way I imagine Sam likes it

Reply

Such a cute little scene!
Reply

Thank you! My daughter had asked to draw some things for the New Hampshire renaissance faire this year, and this was the second Tolkien drawing I did.
Reply

Sam reading to his children Elanor and Frodo. What Tolkien did not tell us in the books was that Sam wrote his own bedtime storybook, titled 'Orcs, Trolls, and Other Scary Things'. But now you know. Tolkien also did not tell us that Sam pinched one of the Prancing Pony beer mugs before they left the tavern in Bree. After all, 'it comes in pints', which weren't available in the Shire. Now I think I used too much pointillism on this one, and it came out too grainy. It's not as though you can just erase things or paint over them.......pen and ink is very unforgiving.
Reply