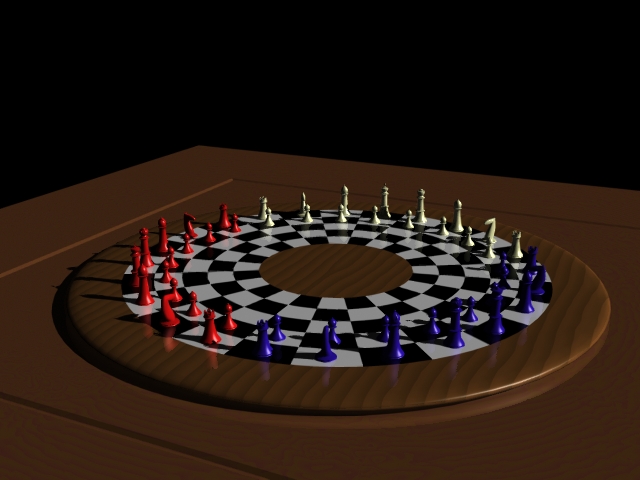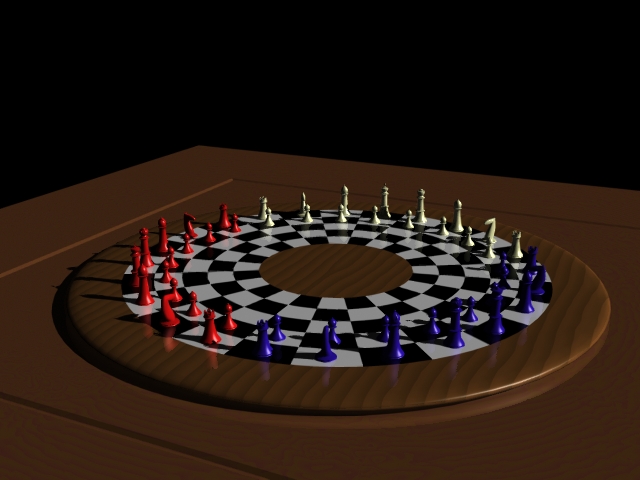 Watch
a three player chess board

Ineresting concept. I have actually seen a 4 player chess board...
Reply

Cool idea. What's going on in the middle of the board? the great nothingness?
Reply

you can cross the middle, its only a big hole of nothingness so the squares dont get too small.
the gameplay is a lot different to ordinary chess because you can sneak round the back...
Reply