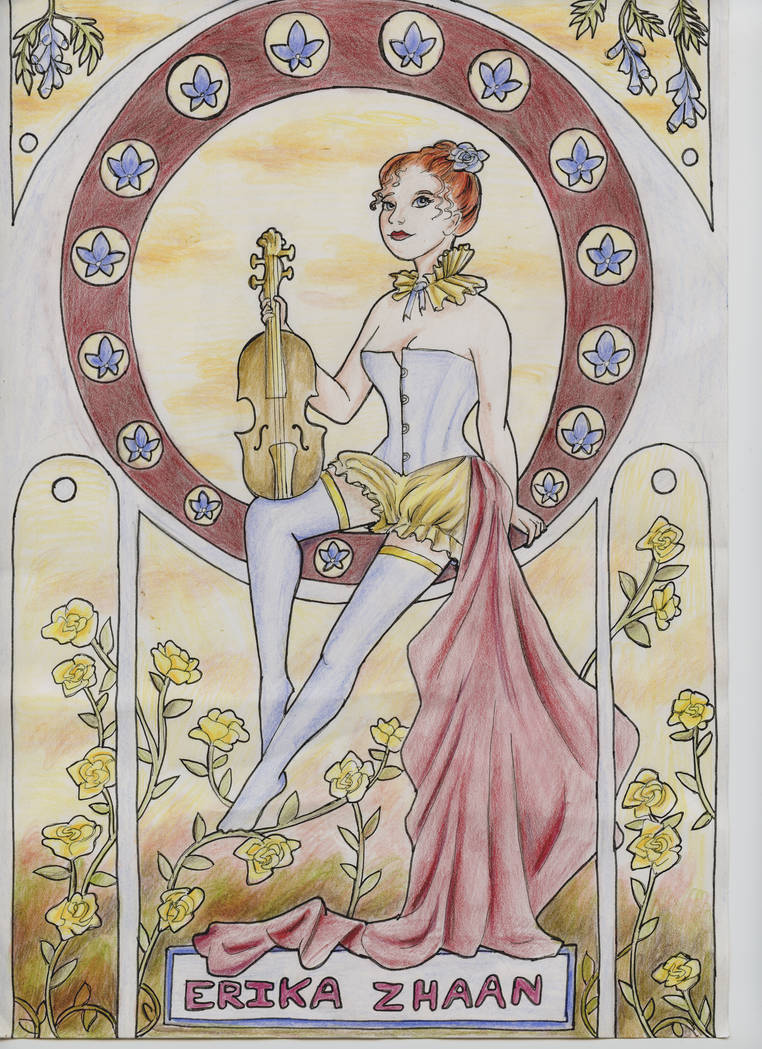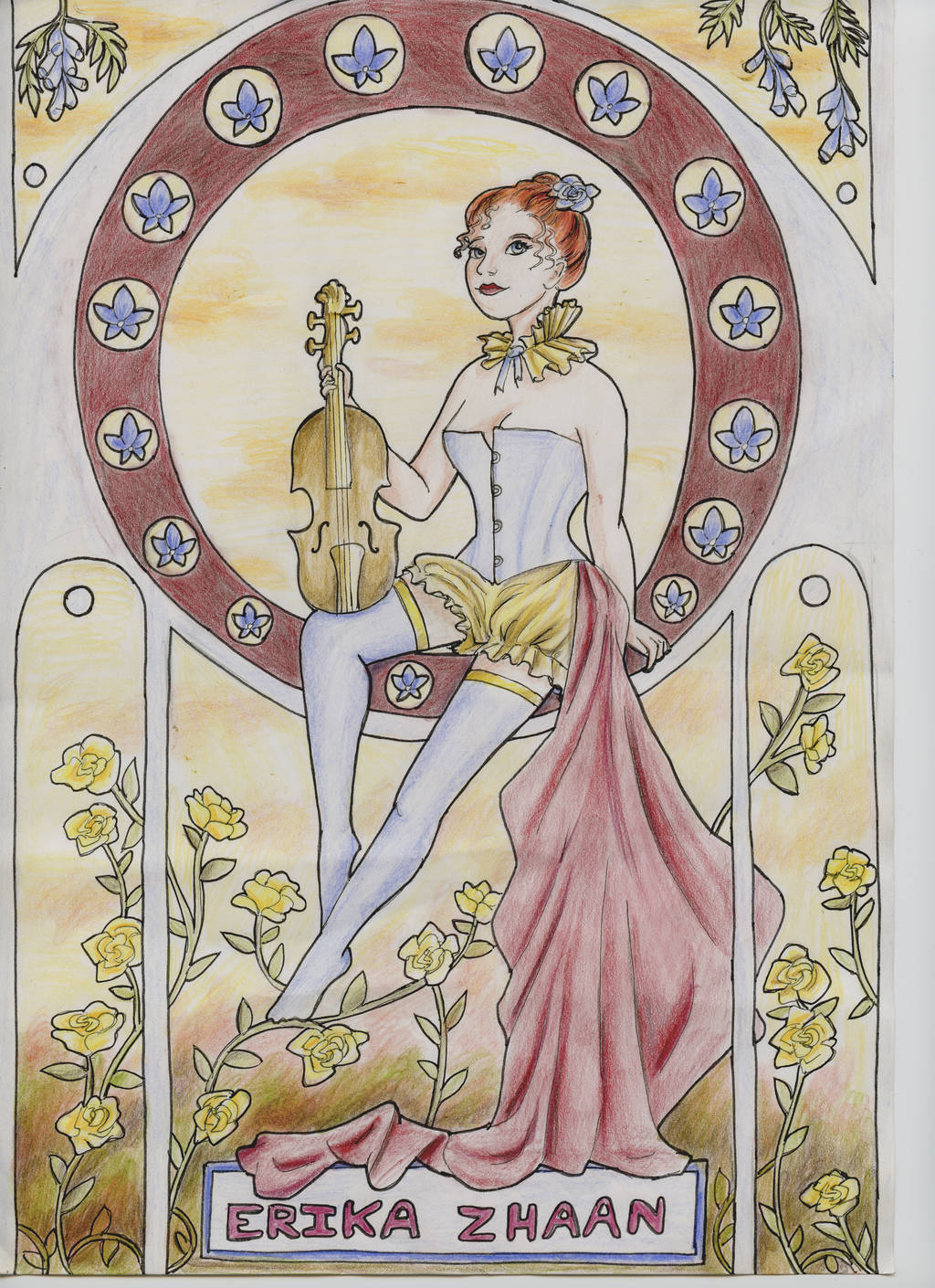 21 x 29,7cm
Pencils
Oc from "Ceux du mercure".
Erika is an Austrenian lady, coming to Kerys on a mission. She disguise herself as a kind of burlesque performer.
This drawing features Erika with her three weapons : her beauty, her wit and her mysterious violin...
Personnage de "Ceux du mercure"
Erika est une jeune Austrénienne en mission à Kerys. Sa couverture : danseuse burlesque dans un cabaret.
Ce dessin représente Erika avec ses trois armes : Sa beauté, son intelligence et son mystérieux violon.
Stock used:
Other drawings of "Ceux du mercure":

I just saw this!! Glad my photo could be an inspiration for this drawing!! It's so lovely!!!!
Reply

Art nouveau!

Reply

Bien réalisé, dans le style Art Nouveau très réussi.
Beau travail sur les ombre ; pas contre, fais attention avec les crayon de couleur avec coup de crayon, tu devrais essayer de lisser les couleur avec les doigt ou un mouchoir.

Reply

Merci

Pour les crayons, j'ai essayé d'en lisser un max, mais ça n'a pas trop marché. Je pense qu'il faudra que j'essaye avec un autre papier.
Reply

De rien

C'est toujours délicat les crayons, c'est pourquoi je suis vite passé à autre chose ! Après ça dépend aussi de certaines marques et ce que l'on préfère, les rares qu'ils me restent sont des crayons lorsque j'étais petites et forcement, impossible d'en retrouver... De tester un autre papier est un bonne idée.
Mais tu t'en sors bien.
Reply

Merci, vu que je suis un peu fâchée avec l'aquarelle ces temps-ci, revenir aux crayons m'a fait du bien je trouve.
Reply

Are you deliberately referencing "The Music of Erik Zahn" by Lovecraft?
Reply

Pas de signe du Roi Jaune cette fois ci ? Damned !

Bizarrement ou non, j'imaginais sa chevelure bien plus sombre et marquée, il faudra que je zieute les passages qui m'y ont fait penser. En attendant, tu signes là encore un très beau dessin. Toutes mes félicitations !
Reply