Welcome here, dear visitor ! / Bienvenue sur cette page, cher/chère visiteur
I'm mostly a traditional artist, but I also do a lot of sewing, as you may see in my gallery / Je travaille principalement en art traditionnel, mais je couds aussi beaucoup, comme vous pouvez le voir dans ma galerie.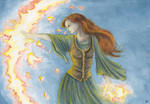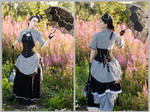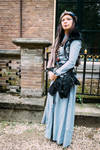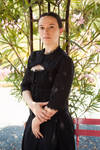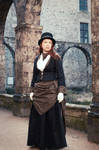 I love Steampunk and victorian inspired clothes / J'adore les vêtements steampunk et d'inspiration victorienne.
I'm also a writer, also in steampunk and fantasy / Je suis aussi écrivaine, j'officie dans le steampunk également, mais aussi dans la fantasy. N'hésitez pas à jeter un coup d'oeil à ma page !
catherine-loiseau.fr