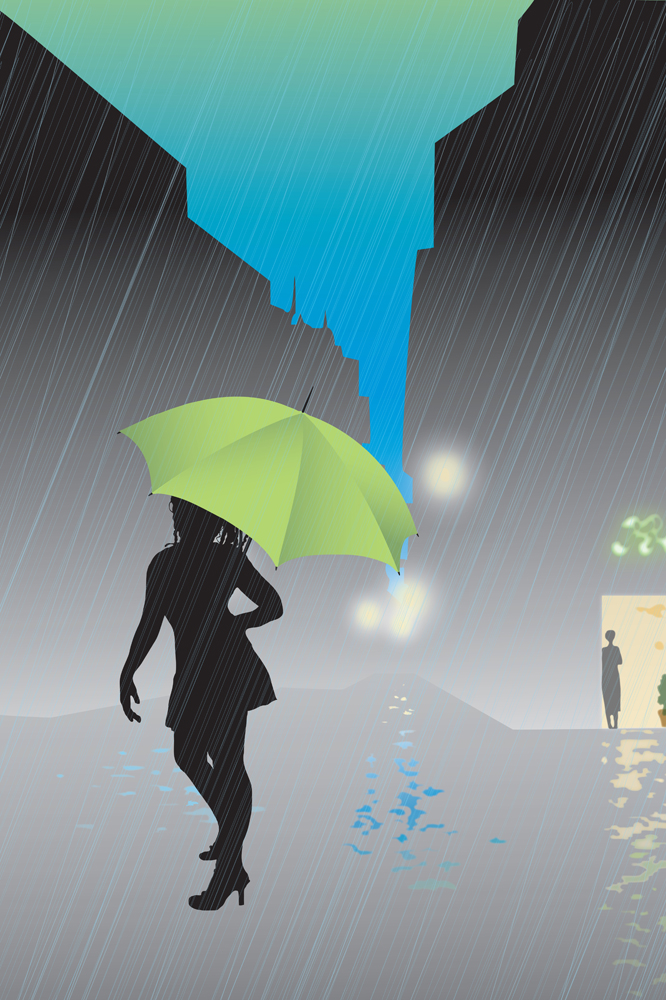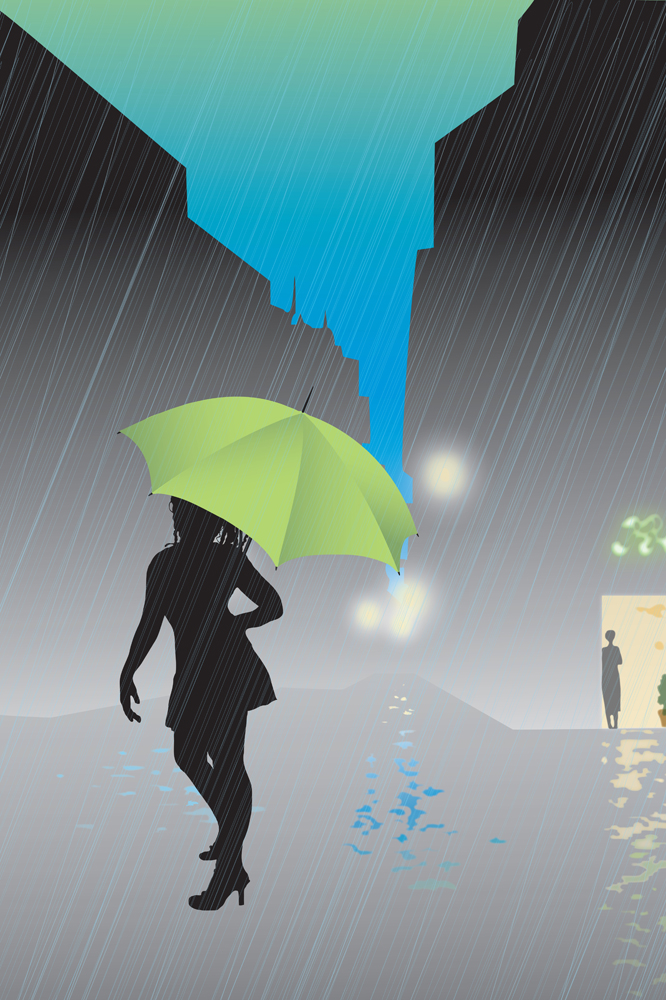 Watch
I've never done any vector art, outside of logos and the like. This is the first completely vector work I've done. I'm learning, I guess.

"You can turn the city upside-down, if you want to."
Reply

Reminds of something I saw on the walls of Miami apartments around '84. Very slick.
Reply

really quite good, for your first vector.

so, you're building up a 'folio? illustration as well as writing? now that's something.
Reply

Thank you.

Either looking for a full time job with less emphasis on the technical and more on the creative, or trying to swing more freelance work... :\
Reply

good luck.
as far as i know, the trouble with freelancing is that it does tend to find itself swinging sooner or later; that is, on a noose. it does have its advantages, though.

Reply

wow, multi talented you!
i am rather fond of the hues of green here ( even though, generally i do not like them )
very nicely done! wow

Reply

Thank you!

I love a little green in the sky; I don't know why but it gives it such a dreamy effect.
Reply

Beautiful form. I don't understand vector art (never done it) but I think this looks very good.

Reply

Thank you! Vector art always intimidated me a bit, but I'm trying to pick up more freelance work and it's pretty much a necessity for graphic design. It was kind of fun actually; though now, of course, I keep seeing all the things I could have done differently.

Reply

I think that kind of happens with every art. Teachers will tell you that 'a moment will come when you simply know your work is finished', but every time I think I have finished I come up with ten thousand more things I could have changed.

I think it looks wonderful, though my opinion is inexperienced with this medium.

By freelance, do you mean that someone commissioned this work from you?
Reply

Teachers probably are just trying to ensure their students actually turn completed works in on time.

It's a good midset to try and develop, though, eventually you just have to let go and say it's ready for production, even if in your heart you know you the colors are not exactly perfect.
I especially find this is the issue with writing. I've heard a few writers say they never go back and reread their published works because they will find themselves wanting to change everything. I suppose this isn't impossible to do, I've seen reissued books, but most readers don't take to well to revised works unless the changes are not significant, or the book is added to rather than changed. Digital visual art is a lot easier to change than any other kind of visual art, but if I don't restrain myself, I'll just work on the same picture my entire life rather than ever starting anything new, heh.
This particular piece wasn't commissioned, but my portfolio is heavily weighted with ad design, web design, brochures, logo design and the like. I'd love to try and get some work illustrating, so I'm working on developing those skills and fleshing out my portfolio.
Reply

Good for you. Hard work pays off more often than not.
I've found that old printings of my favorite books (ones that are sprinkled with type errors and misaligned paragraphs) seem cool and unfamiliar when reissued on new, white paper without all of the endearing mistakes.
My choice example would be my copy of Gone With the Wind. The pages are all yellowed, it is missing a cover, and a few paragraphs are printed just a tiny bit off center

New copies of Gone With the Wind don't contain nearly as much charisma as my old copy.
So, I hope that readers will overlook all of the professionality -ahem, lack therof - in my work, and perhaps love me all the more for my imperfections...
Reply

Wow, I really like this. About how long did it take?

Reply

Thank you, dearest. It's hard to estimate the time since I really never got to sit down and work on it in one long stretch... mostly odd moments (on break

) at work, and once or twice at home. I'm going to say somewhere between 5 and 6 hours, including the time it took me to figure out how to achieve certain effects.
Reply

looks like you have a knack for it, well done. more to come?
Reply

Thank you!
I'm certain there will be, eventually. It's a pretty fun medium now that I've gotten past the initial Illustrator-for-art intimidation factor.
Reply

Reply