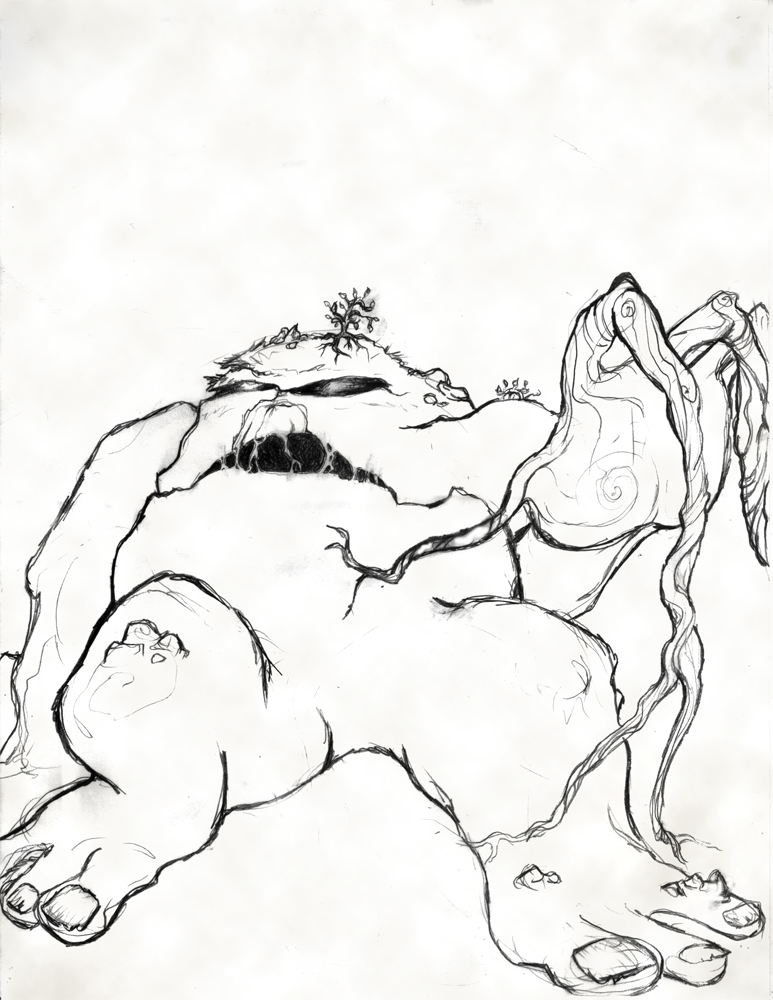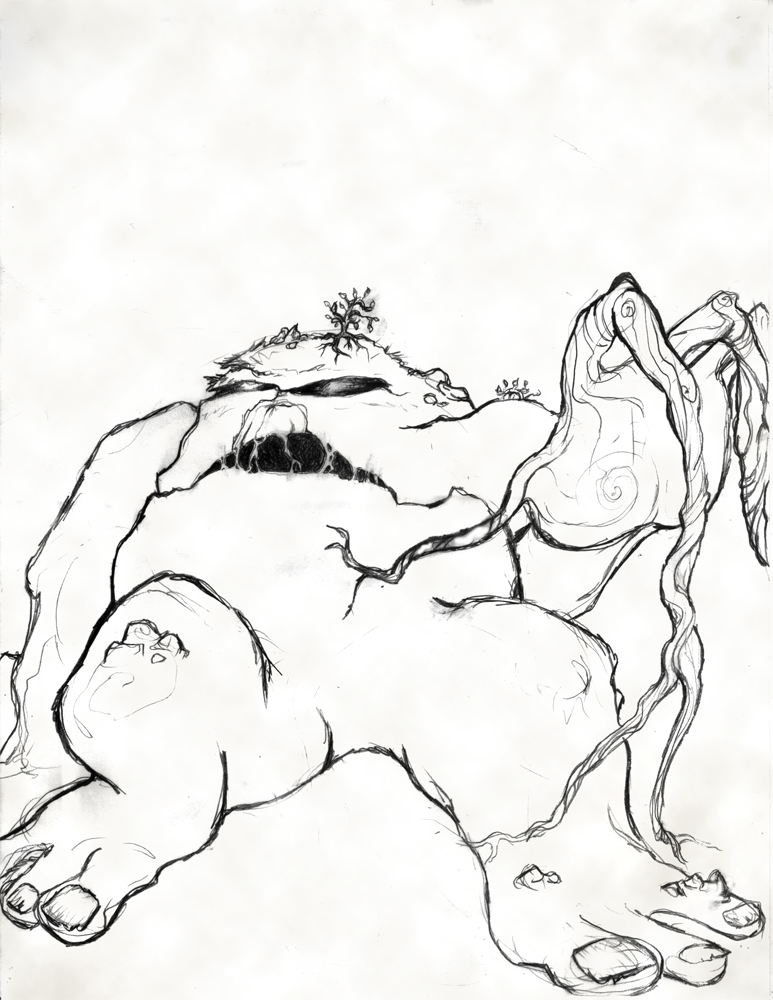 Watch
Sketch for a painting that will someday be completed. Turf giants aren't particularly nasty by nature, and have some useful things to tell you if you can convince them why they should, but they are rather grumpy when you wake them up.

genius, i think. a world in (or on) a creature.

i like the tree on his head. or do they have gender in what we consider the conventional sense?
Reply

I don't knwo if there are girl turf giants!
Maybe the rock mothers... but this one is definitely a 'he'.
Reply

Aww he's kinda cute!!! I love his feet! Can't wait to see the painting!

Reply

I actually started to get lazy by the time I got to the feet, but they turned out pretty good.

Thank you!
Reply

he's fantastic.. and that spot by his tree is calling me,
to curl up and have a tiny nap.

Reply

I think his toes are my favorite.

Reply

Reply

Lovely. What is their habitat?
Reply

They are their habitat. You might often be walking on the backs and shoulders and brows of sleeping turf giants and not even realize it.

You'll find they are most often hilly terrain; foothills, bluffs and rills. I have heard even of amorphous turf giants in the shifting dunes.
Reply

Turf?

Reply

The turf giant is awesome, I really like this drawing.
Reply