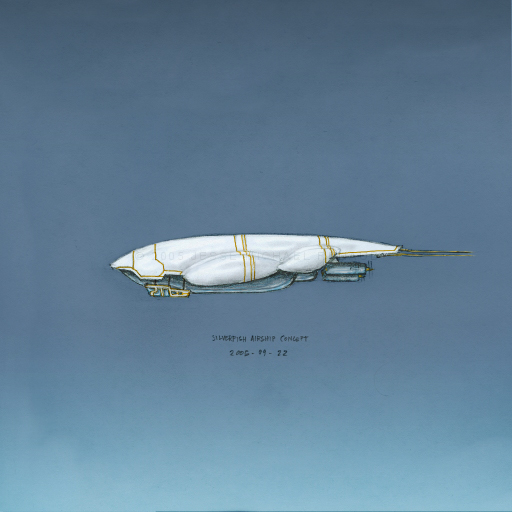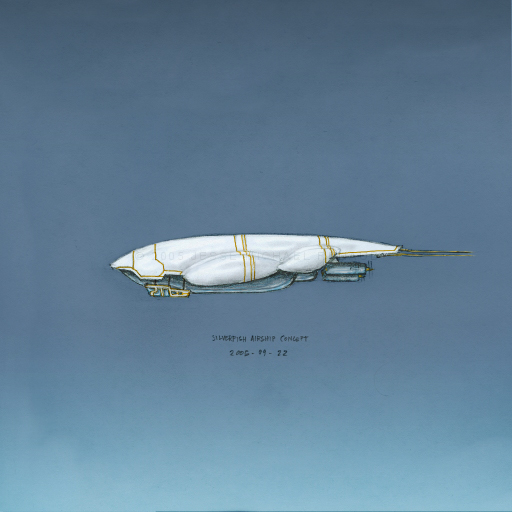 Watch
The Silverfish Airship is a fourth-generation hydrogen lifting-gas/cycloidal engine zeppelin hybrid. It is designed by C* (C-Star) Systems and manufactured by Inertia Propulsion Labs primarily for use by Axis City Transit.
A deviation by
`
frail
's lineart, my coloring


does this craft exist in other cities?
Reply

It certainly travels to other cities. It is manufactured in Axis Mar only, but it can range as far as there are worlds...
Reply

i can't really put my finger on it...but there's something about this i really love.
Reply

As long as I get to pick the music!
Reply

so: where can it take us? random co-ordinates are always predestined...

i just love that. simple, and very effective.
Reply

Thank you. I love simplicity in design, it soothes the chaotic thing in me.


It can go anywhere; Axis City is a nexus to worlds and realms, and the paths are many...
Reply

I'll be your navigator. I've got all the maps.



I think nothing you two create will ever break down, so it's a good thing I'm not a mechanic.
Reply

I like the though of indestructibility, or maybe just the immunity to inertia and decay.


I hope you have a knack for reading maps rife with world-gates and realm-passages...
Reply

Ever played "Realms of the Haunting"? It's a first person adventure game.

If you haven't, please do; it's right up your alley.



Oh, I've got the knack.
Reply

i love how much life you bring to the lines. it makes it that much more real to me.

when are we taking a ride?
Reply