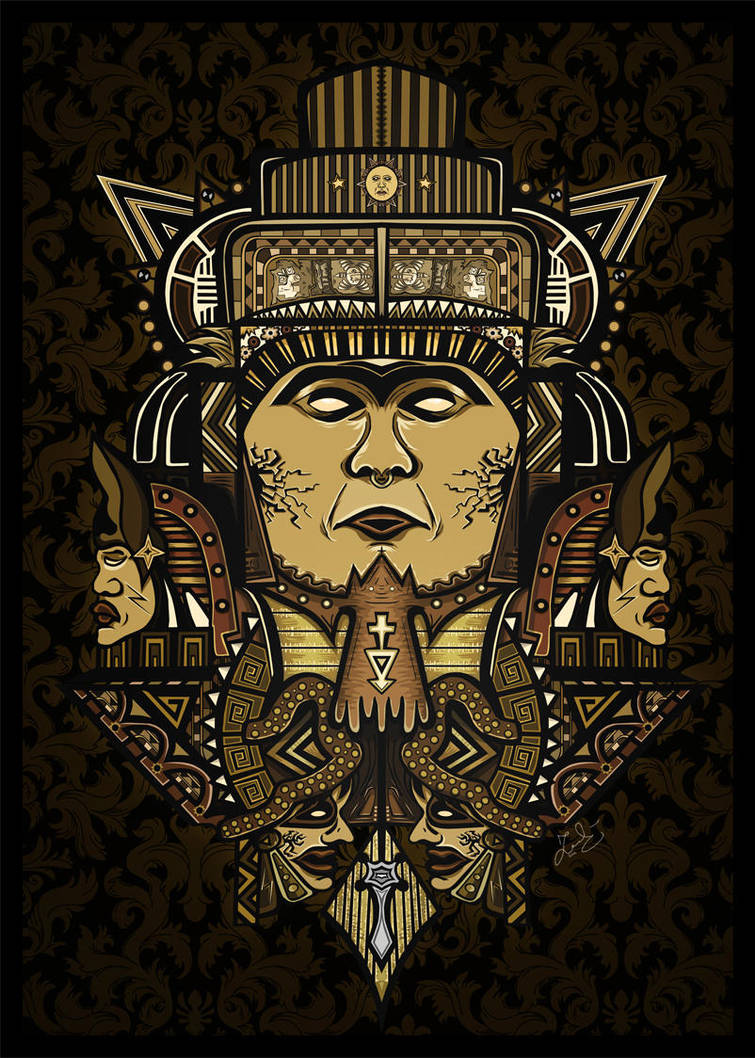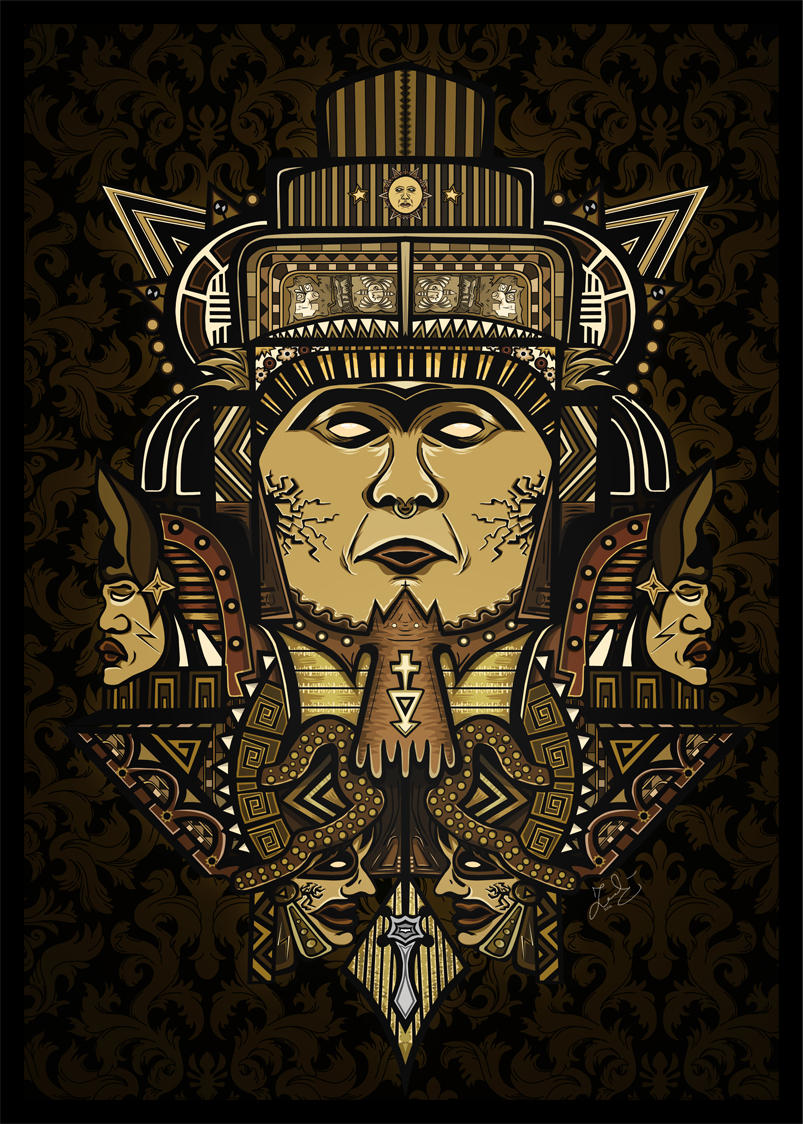 Watch
For starters, I am going to say that it took a lot of eye-strain to see the background pattern. I realise its meant to be dark to not deter from the picture but still give interest in the background but I think it might be just a bit too dark. If I hadn't been looking for it, that extra bit of effort would have been completely ignored. I don't suggest making it too light, but maybe a little easier to see so that you can catch a bit of the pattern and realise that theirs something more there.

I really love the pattern, I think you have done a great job with the symmetry, almost to a fault. I think that you must have only made one half and just reversed it. If not, that you have a lot of skill with keeping the same patters. There is so much detail here, but because you can see that they are the same you need only look at one side.

I think that putting something on one side of the piece that isn't on the other, when people see it, they will wonder what else is different and you will capture their attention longer and they look look at everything closely.

I love the faces they are a very interesting style and are very charming. I really like the patterns, colours and the textures of this piece, it all works together really well and makes a great artwork.
The Artist thought this was FAIR
9 out of 9 deviants thought this was fair.