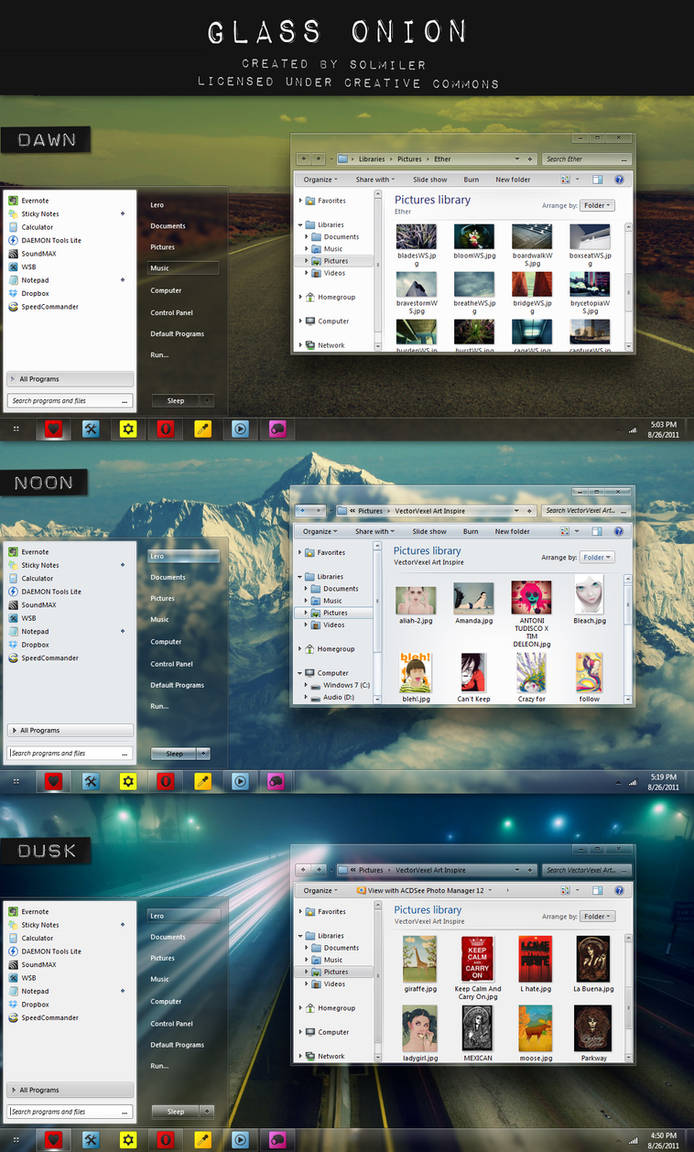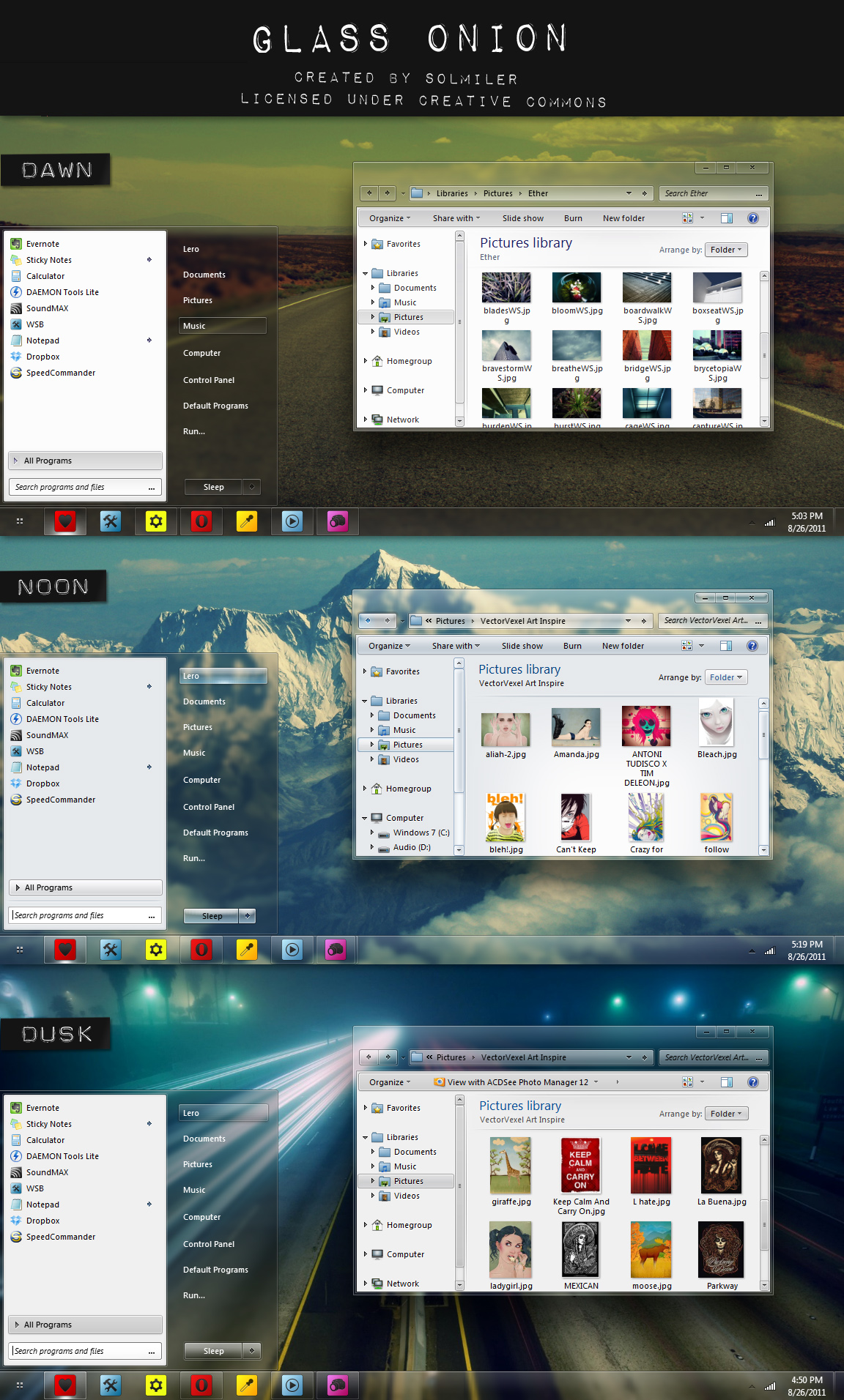 GLASS ONION VISUAL STYLE
for Windows 7 x86 & x64 SP1
created by
Solmiler
28/06/2011
Thank you for the Daily Deviation,

It is my birthday today and this is such a great present.
Thanks to !
Sakrilege
, ~
freniizui
and ~
SV84
for suggesting it and `
OtisBee
for the feature.
This VS is for Windows 7. It's tested and working on both 32 and 64-bit versions. System files are for SP1
-
Three visual styles : Dusk, Dawn and Noon
- Support for top, bottom and left taskbar,
- Two different fonts: Windows default Segoe UI font and smaller Calibri font.
- Beautiful
Wallpaper by Lars Bjork
, check out
His Flicker Page
for more great photos
INSTALLATION: Detailed instructions can be found in the included README fileIMPORTANT! Do not use UxStyle it has stopped working and keeps reverting custom themes to basic. Use UniversalThemePatcher instead:
[link]
Icons used in preview:
Icon Pack 2 by ~aablab
and
JONGHYUNPARK Exp.+2 by ~jpyss
Walls in preview:
[link]
,
[link]
, and
[link]
More Previews:
Preview 1
Preview 2
Created by Solmiler
Licensed under Creative Commons
Check out my other Visual Styles:
Seven and a Half
Placebo
Daily Deviation
Given 2011-06-28
one suggester said:
"Glass Onion for W7 by ~SolMiler is one of the most perfect visual styles I've ever used. The look and feel is just amazing. Even more amazing than the look was the instructions included. There was no guess work on my part. I followed the included instructions and now enjoy a beautiful desktop. it's a total package."
another suggester said:
"Glass Onion for W7 contains not one, but two visual styles of unmatched quality. It is just so beautiful and well executed that I will be using it for a long, long time."
(Suggested by *Sakrilege, ~freniizui and ~SV84)
(
Featured by OtisBee
)