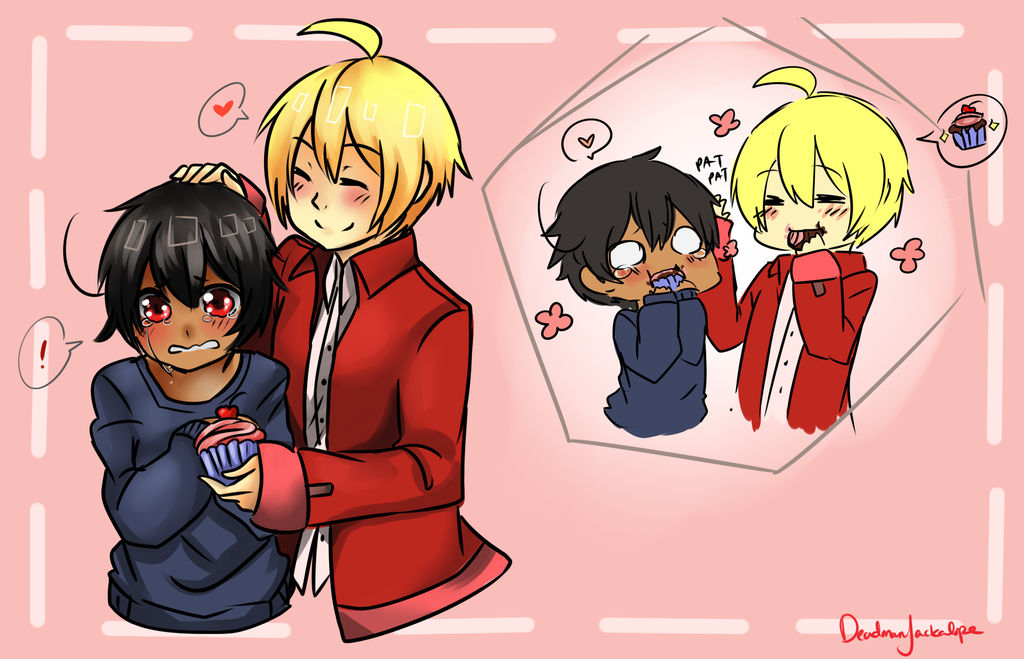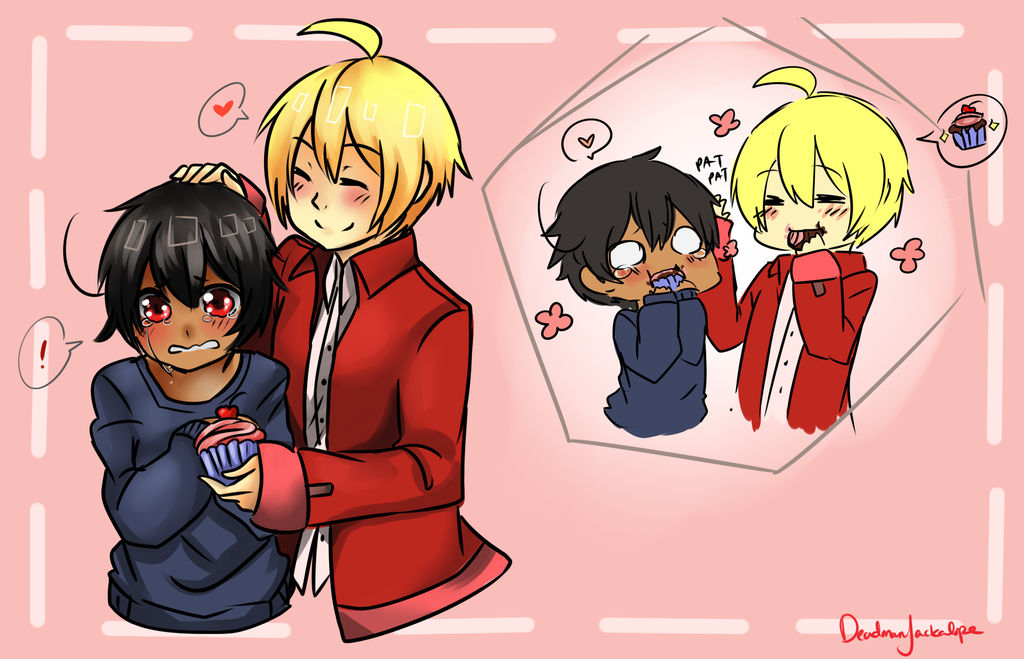 Watch
Hnnnggghhhh cuties omfg
Shota!Jack and Takato sharing a cupcake dhfadskj
Done during my random short stream u v u and finished late as fuck at night.
Jack belongs to meh~
and cutie sweetie cupcake Takato belongs to CuteSakura37


hnngh so cute
sorry my coloring is crap lmao

holy shiiiiiiiiiitttt this is one of the cutest things you've ever posted jack I love Love LOVE IT!!!!
Reply

this jack is like 100000 times cuter <33333333333333333333333333
.O.~~~
Reply

Ahhh what do you mean? lmao shota jack or his new colors? dfjkdas xD
Reply

Reply

Reply

Aaaaahhh yussss!~~ e 7 e ) lolol Tho I've been wondering~ How olds Jack? Lol So random I know XD I dunno if you've told meh o v o ) And Shota Jack~~ Lol If you've given him one yet~ u v u )
Reply

Oh! I haven't? lol dfhdkja Umn...well lets see xD in the actual story plot he's 18-19 years old but since I like to age my characters in mah brain for every year since creation/showing them to someone he's 20 now u v u totes legal for Michi //bricked
And shota Jack lolol umn...varying between 9 and 12 xD lol like dis picture totally 9 little babbu and then the other recent picture of shota jack he looks a little older to me xD
Reply

Reply

lol why were you asking~? using it for something? Or just curious? e 7 e
and good I'm glad it's not just me being crazy ; v ;
Reply

Reply

Lol okay~ good good e v e and pfft omg well for you they aren't that young since you're that near age. You gotta remember I'm older so to ME they are young xD! And I need Jack to be more articulate so 9 to 12 is a good range for me and still in "shota" xD lolol
and I just like to make sure xD sometimes I speak lots of nonsense U:
Reply
(1 Reply)

Reply

Reply

You're welcome its such a Cute drawing. xD
Reply

Awww I'm glad~ it was nike-chan's idea and all so of course it explodes cute xD
Reply

Reply