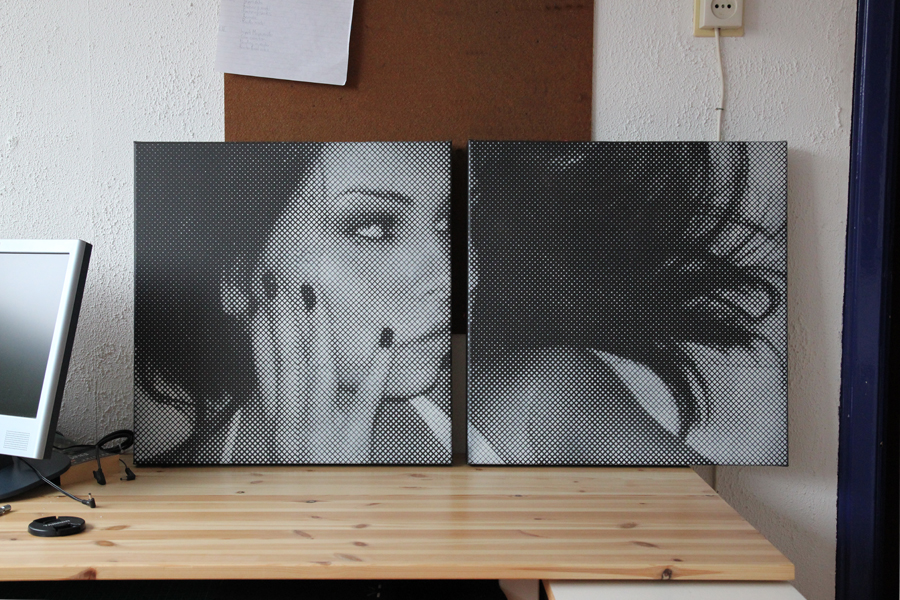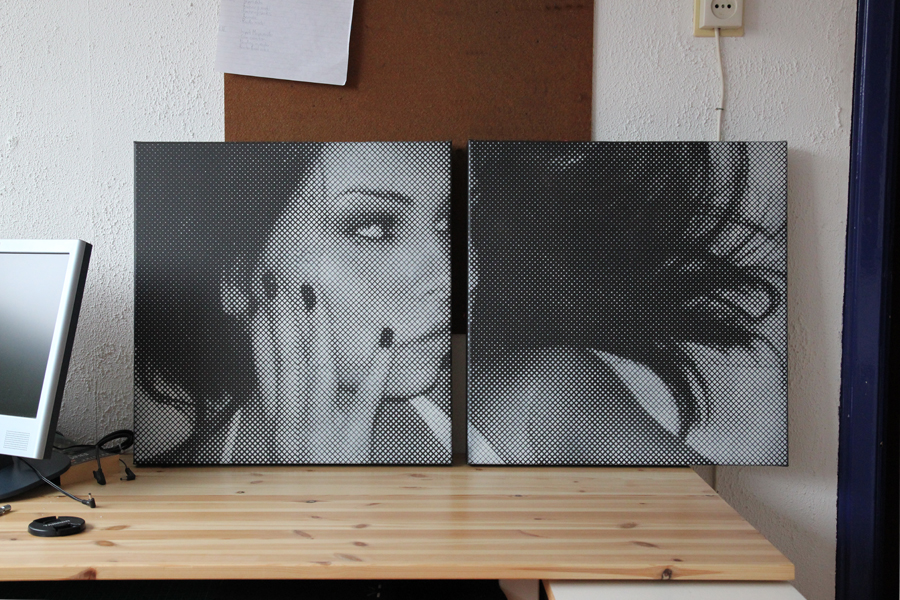 I'm gonna do a little Steve Jobs here, so let's start off with some statistics:
7,5 - The number of days since I've started cutting.
17.000 - The number of squares I've cut since then; 8500 per canvas.
25-30 - The number of knives I've wasted in the process.
9000< - The number of times I've wanted to give up.
So yeah, another halftone. As far as I know this is the stencil with the highest number of squares and thus detail. Besides that I did it incredibly fast, if I may say so

I wanted to try something a little different by putting it on two separate canvases instead of just one 50x100cm canvas. I like the way it worked out.
Hope you like it!
Feel free to check out my other halftones as well:
#1:
[link]
#2:
[link]
#3:
[link]
#4:
[link]
Edit: Last note.. I forgot who made the original picture. Because of that, I can't credit the person that deserves it. If you recognize the model/picture, please let me know who it is so I can give credit where credit is due. Thanks!
Edit 2: The original picture was by *MissS-Stocks:
[link]