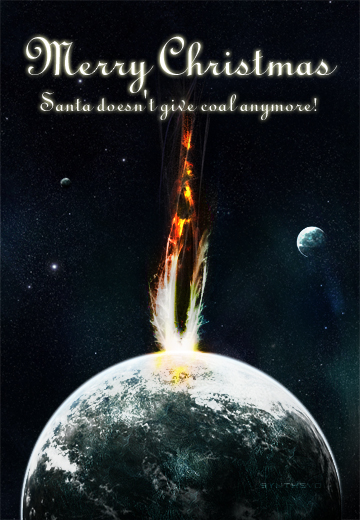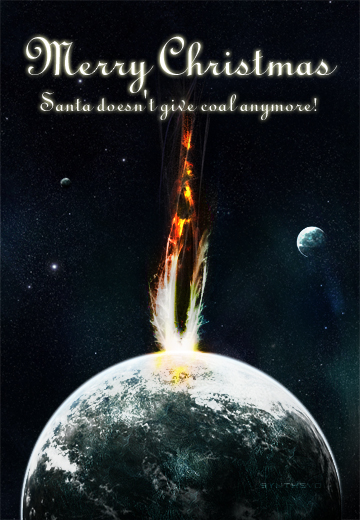 Watch
This is a Christmas Card I made for my art class.
The saying was inspired by one of my friends.
This picture is created through Adobe Photoshop 7.

And if this card is a hit, I'll make a wallpaper version of this (without the text).

Oh, and Merry Christmas everyone (Early I know, but I don't know if I will be on later this month).