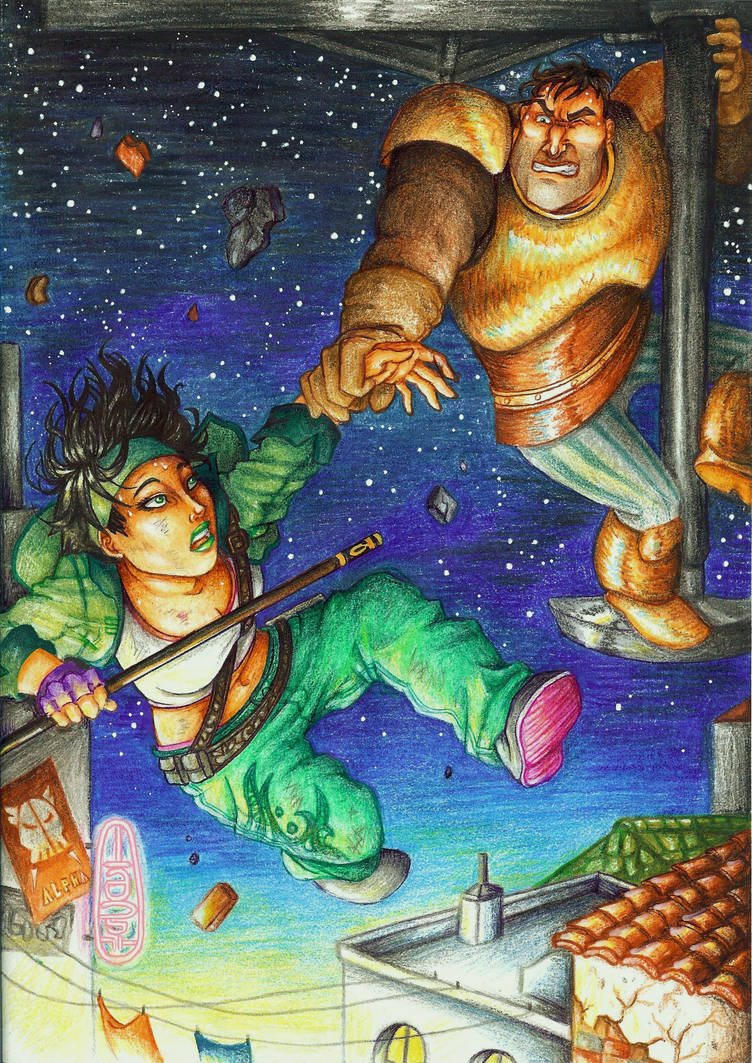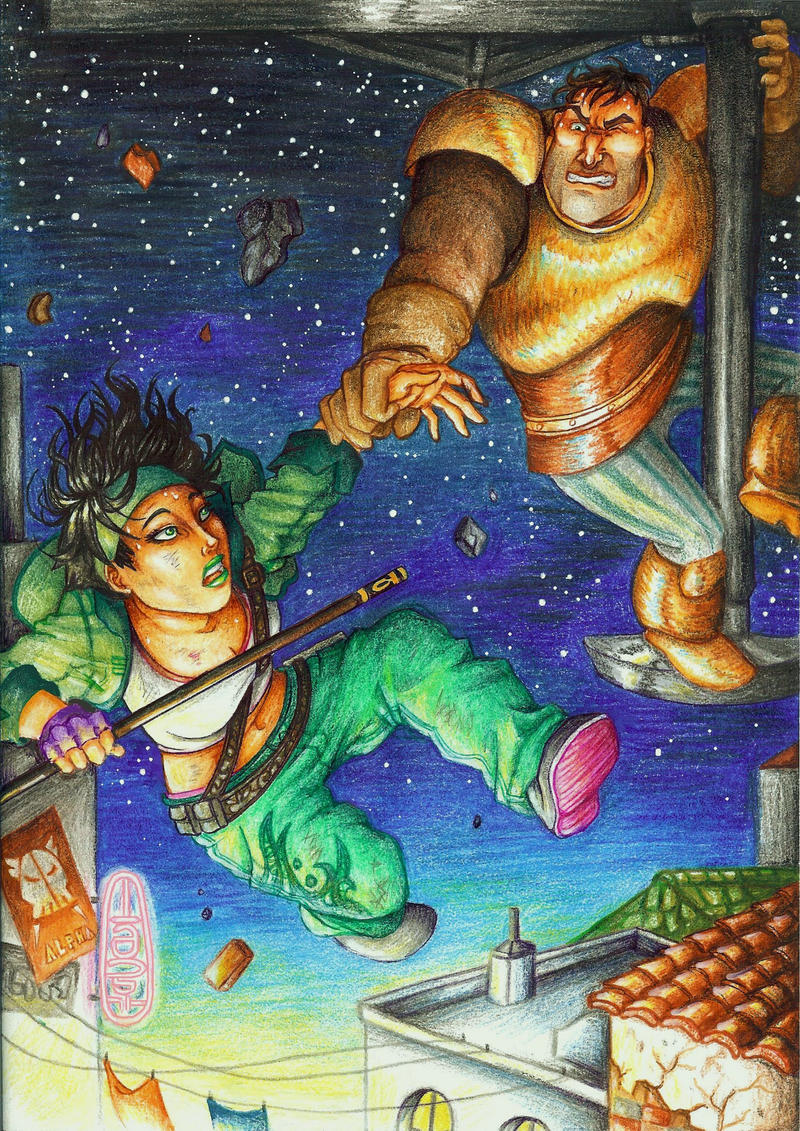 Don't Break Up The Team, right?

For this year's Project Green at

I love this part in the game, even though it's like, what, ten minutes long? Max. This isn't doing the scene justice. I mean, Jade trusts Pey'j, he's her uncle, but with Double H it's a bit slow process. He's working on it in the Slaughterhouse mission, but still. It depends how soon you do this part when you can, but if narrowly catching you as you fall towards your impending doom, with basically just saying - "Hey, we're a team, right?", doesn't fortify trust in your partner, then I don't know what would.

Beyond Good & Evil (c) Michel Ancel & Ubisoft

Reply

This was very epic moment. Great work!

Reply

Reply

Wow... that is impressive.
Reply

Hodang! This is epic. I love the sense of motion you've captured here.
Reply

Your praise always makes me happy.

I tried with the motion, the pose was supposed to be very different, but it wasn't working and I'm still not sure if this one doesn't look too spastic.

I just really love this moment and wanted to draw it. XD
Reply

Awww. Your praise on my praise makes me happy!

And I don't think it looks spazzy at all. I think it nicely captures all the action of the scene, especially with the dynamic angle you chose! Now, I admit to not being a professional artist, so my comments are less of the informed variety and more of the "Well jeepers, that looks swell!" variety, but I try.

And who doesn't love this moment? One of the most iconic of the hame, if you ask me!
Reply

Thanks again, I guess I just need to draw more pictures "in motion" to get used to it, get a good grip and lose the doubts.

Your comments mean lots because you're a fan of the game, so it makes me happy.

Yep, iconic is the word.

Reply

one of my most favorite moments xP epic work!!!

Reply