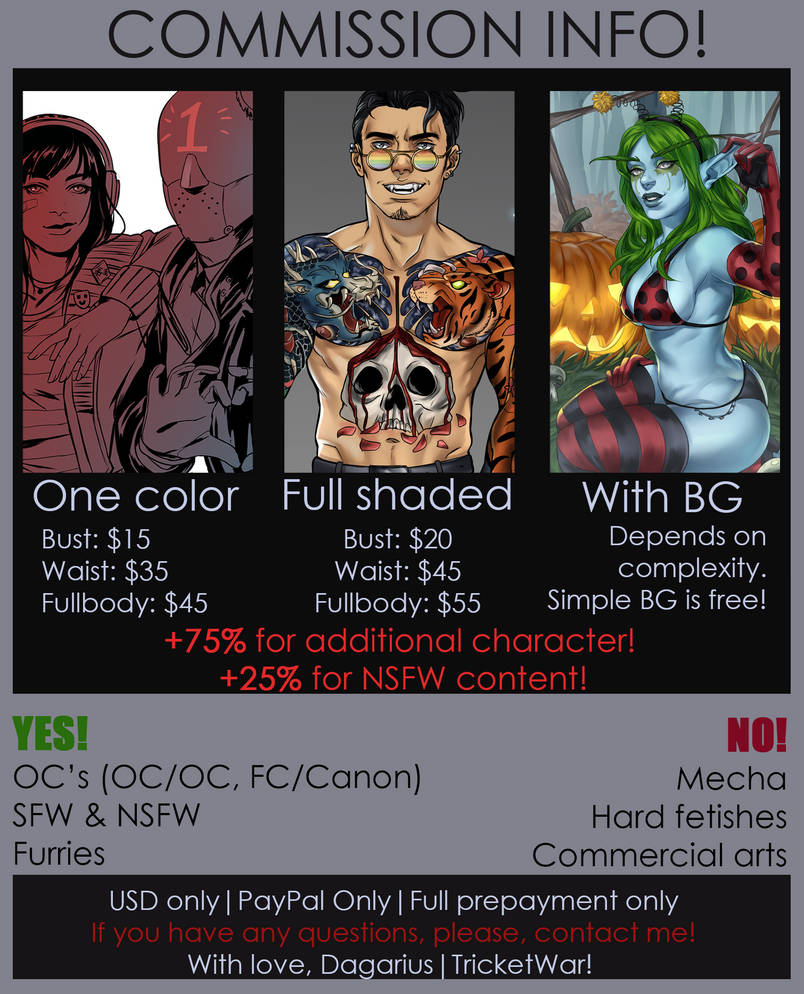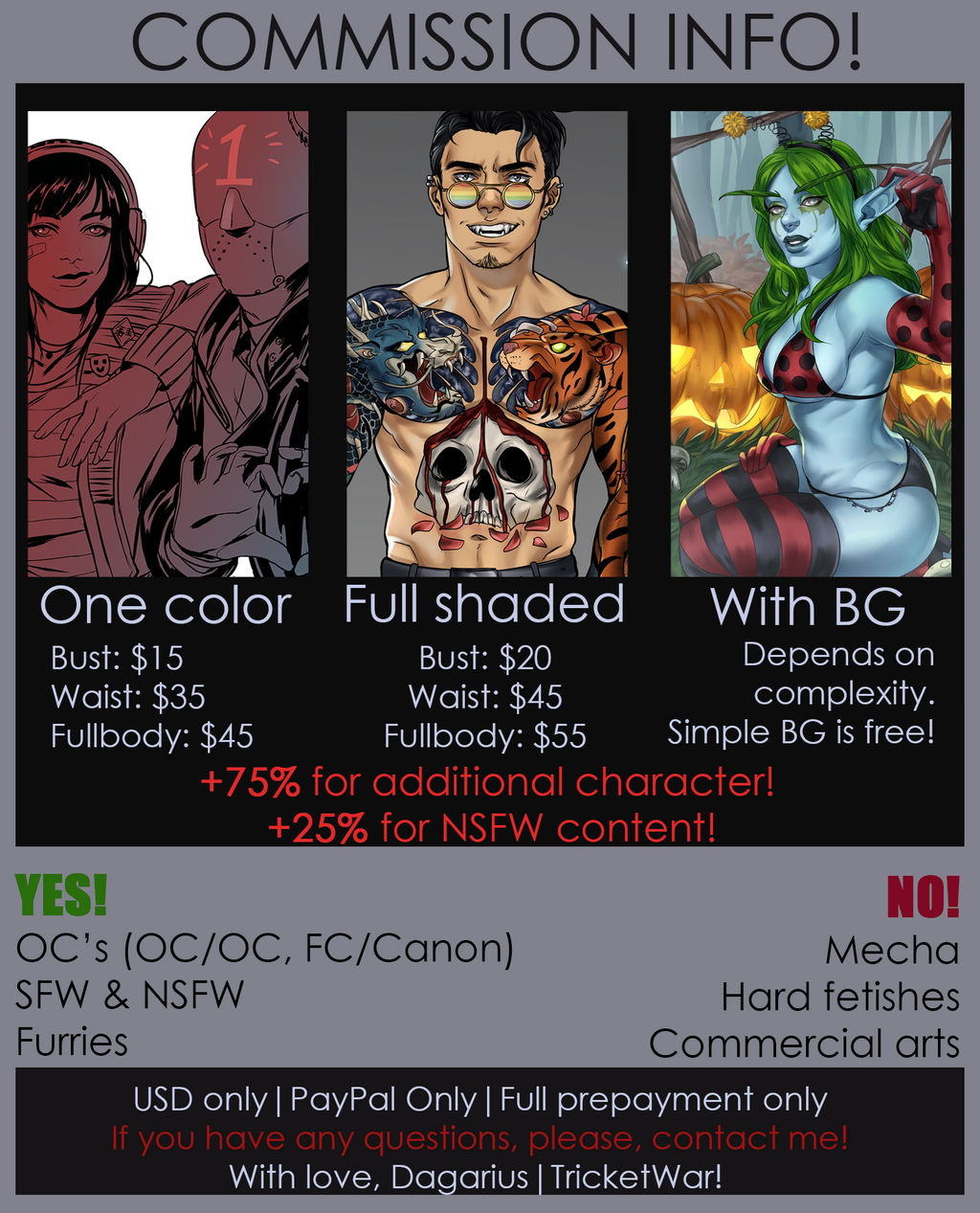 Watch
If you want to commission me, send me the note with that items:

Type of art (bust/waist/fullbody, one color/full shaded)
Universe (fandom or original):
Name of the character(s):
Your Paypal e-mail: (I will send you invoice)
SOME ADDITIONAL INFORMATION:

FULL PREPAYMENT PLEASE!

NO REFUNDS!

I complete a commission in about
1 to 6 weeks
. Please, be patient! You can follow your queue and the execution process in the TO-DO list in my
dA ID
.

There are some canon characters I wouldn't want to draw (Ace from One Piece and ect.). Sorry if this is the reason I'll deny your commission.
I CAN TAKE EXTRA COST:


~10$ for armour or complexly outfit.


~10$ for private arts (without posting in any of my gallery).


~ 25% for deadlines (but not faster than 3 days from the ordering)