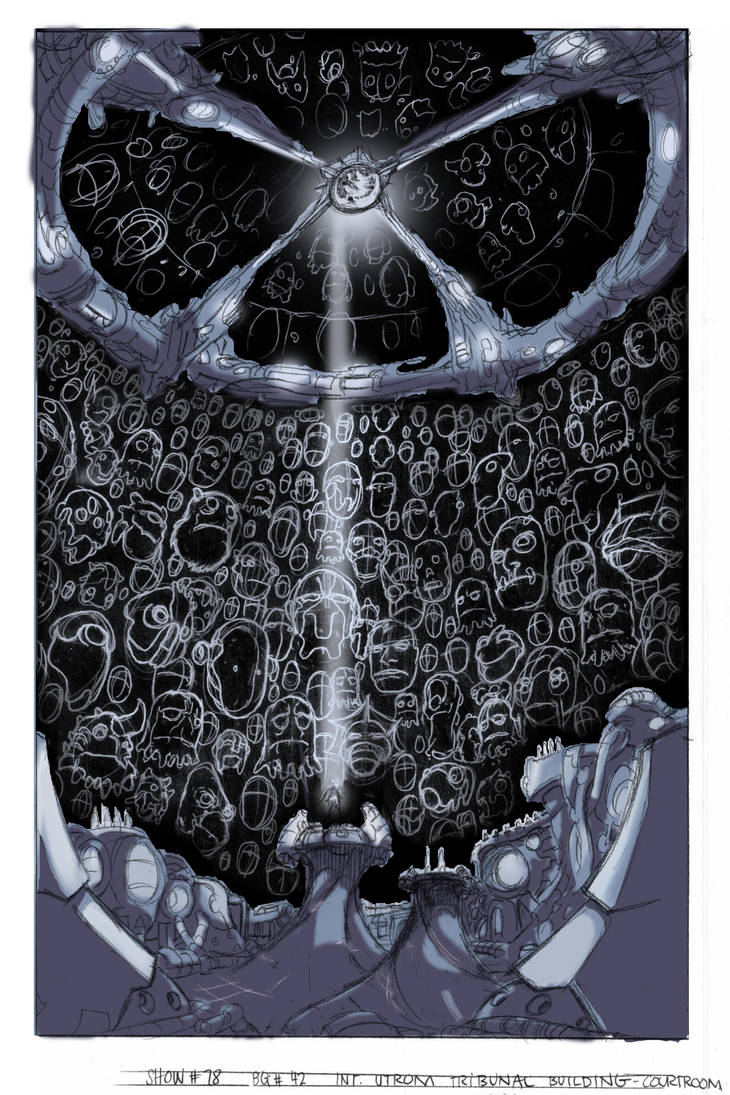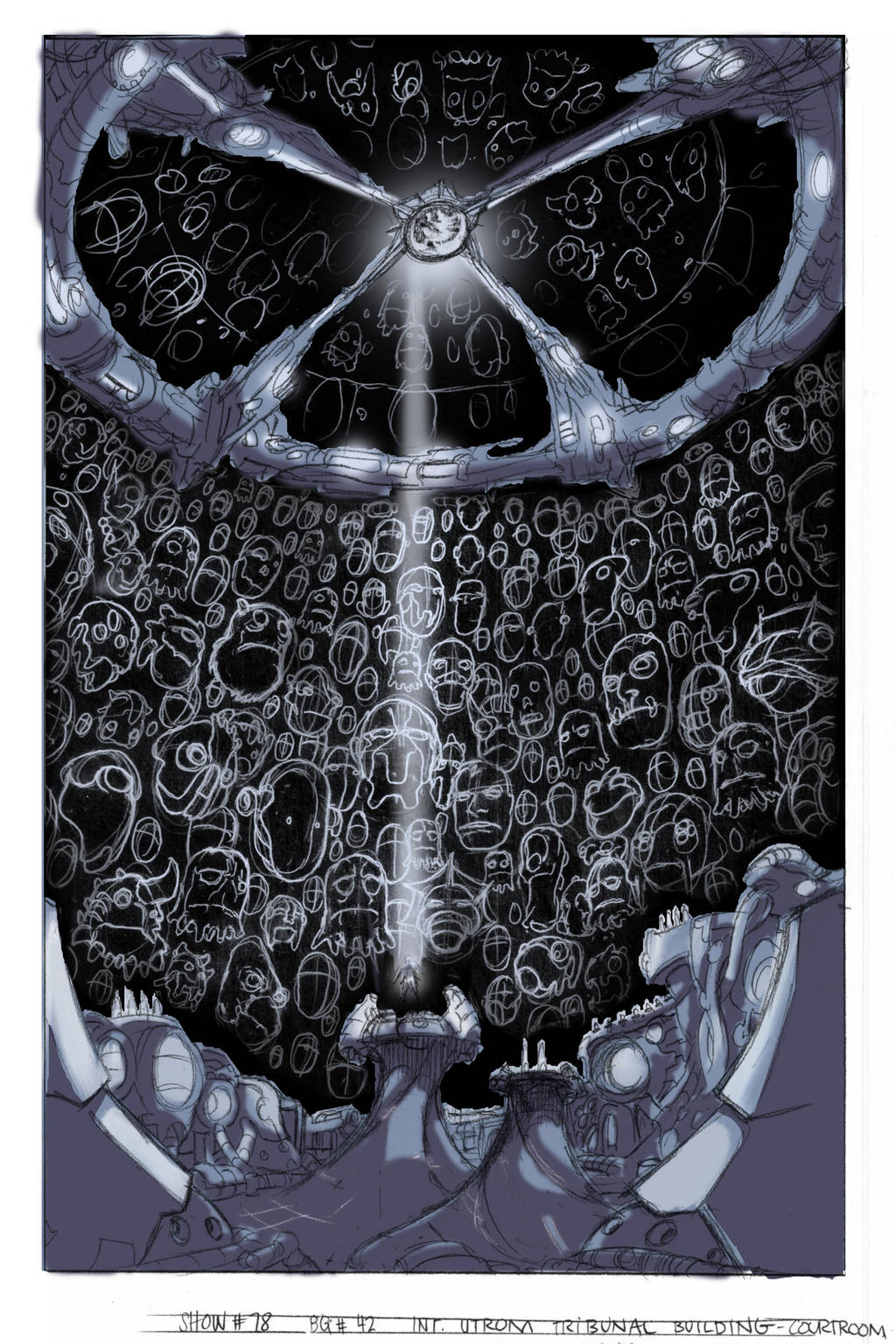 Watch
Found an old rough I did for TMNT, I'm not sure what happened to the finished version...but I liked the way this was coming along at the time.

Awesome. Love the whole concept. Are those all little floaty heads and Utroms holograms?
Reply

Thanks!
Yep, it's an homage to the original Superman movie. From the part where they are judging the 3 villains from Superman 2.
As for this version the Utrom are here as well as a bunch of aliens from various home-world's that the Shredder ravaged.

I wish I had the final version.
Reply

Man, I should have got that. Matt Peters would be so disappointed in me. Where all the finals lost? I always want to kick myself in the pants when I forget to grab them off work servers, so I feel your pain.
Reply

I won't tell Matt, he gets so emotionally charged about such things! heh
I keep forgetting to grab a flash drive and load it with stuff....I hardly have anything from the last few shows I've worked on...so sad.
From now on, we must both promise to download our stuff before we finish a job! We must!
Reply

Yes! Plus, I think I'm gonna have to get a bigger drive. Every season of stuff is now in double diget gigs, easy.
Reply

Reply