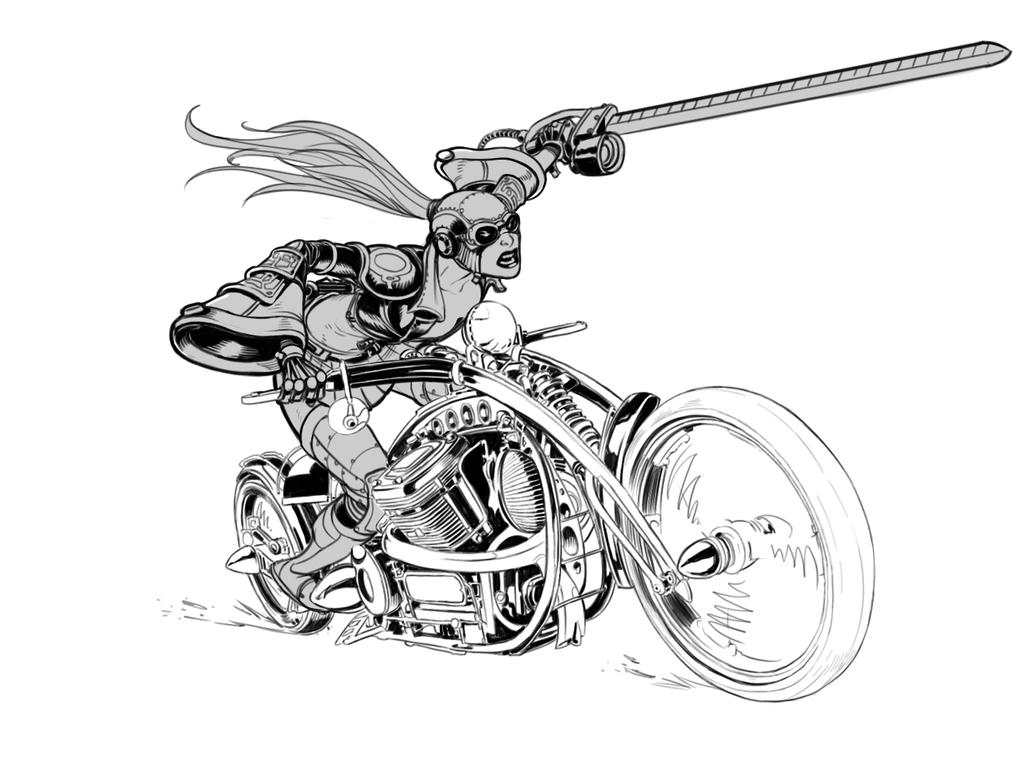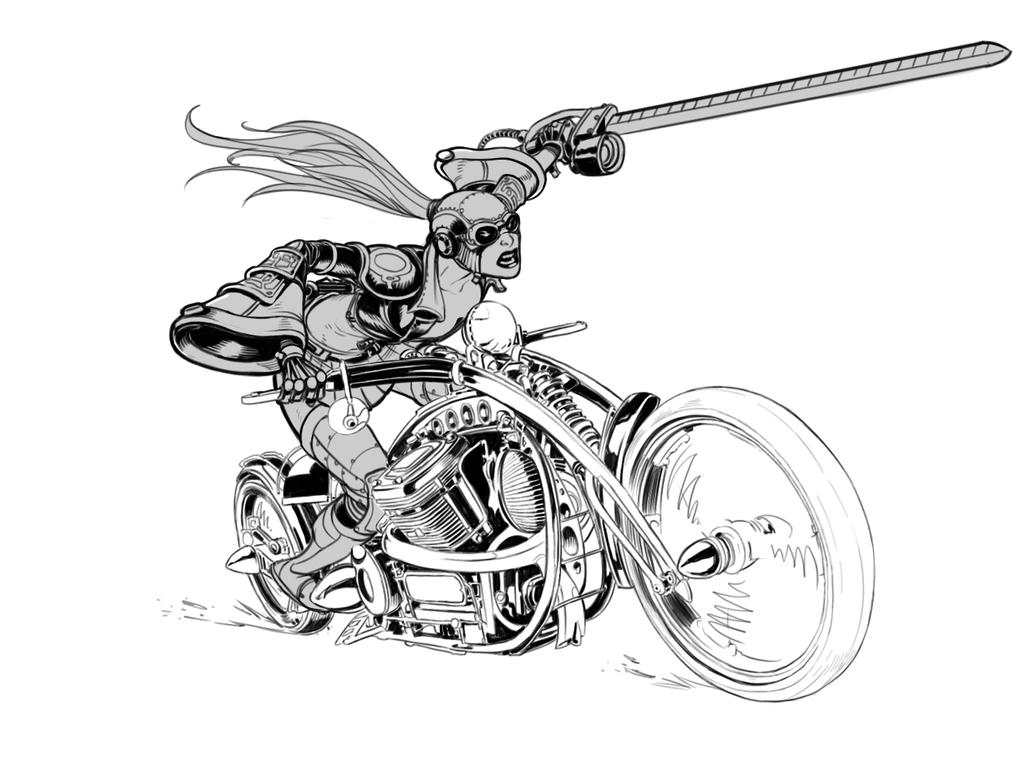 Watch
A challenge drawing.
A random Steampunk-ish character

wow i love all these details in it ! great job
Reply

Sweet! Great work on all the details of her getup and ride.
Reply

Thanks!
Although I wish I could take credit for the ride, it's pure ref. tracework.
If I was bolder I would have created something based on it...but I'm amazed I even got this done!
Reply

You had me amazed just by drawing the cycle. Whenever I try that sort of thing it always ends up looking like a Playskool truck.
Reply

Reply

Thanks K, now I have to try and do a group pic for Adrian's latest challenge...we'll see how that goes.
Reply