===
Sonic the Hedgehog Stamps
===


:thumb193394834:


:thumb404533035:




:thumb426110107:



===
Super Mario Stamps
===



:thumb132195459: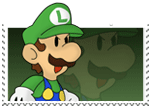 ===
Anti-My Little Pony
===
:thumb270810367: :thumb263706341:
:thumb254702971:



:thumb215262577:
:thumb209598147:

:thumb431748451:
===Miscellaneous===

:thumb300115679:

:thumb285997851:
:thumb200447731:
████░░████░
░█░░█░░█░░█░ Put This
░████░░████░ On Your page
░█░█░░░█░░░░ If You Roleplay
░█░░█░░█░░░░
Current Residence: New Castle, Delaware
deviantWEAR sizing preference: N/A
Print preference: N/A
Favourite genre of music: All kinds.
Favourite photographer: N/A
Favourite style of art: Any kind that's good.
Operating System: Windows XP, Mac OSX (I don't remember which version).
MP3 player of choice: iTunes or Windows Media Player.
Shell of choice: ???
Wallpaper of choice: Any kind that looks good.
Skin of choice: See Wallpaper.
Favorite cartoon character: Various.
Personal Quote: "I've HAD it with these monkey-fightin' snakes on this Monday-to-Friday plane!"
Favourite Visual Artist
None specifically. Just whoever knows how to draw.
Favourite Bands / Musical Artists
Bruce Faulconer, Shuki Levy, Spencer Nilsen, Fumie Kumatani, Yoko Shimomura, David Wise, and others.
Favourite Games
Super Mario series, Sonic the Hedgehog series, Mega Man series, DKC series, and many others.
Favourite Gaming Platform
Nintendo Wii, along with several others.
Other Interests
Video games, anime, and other things.