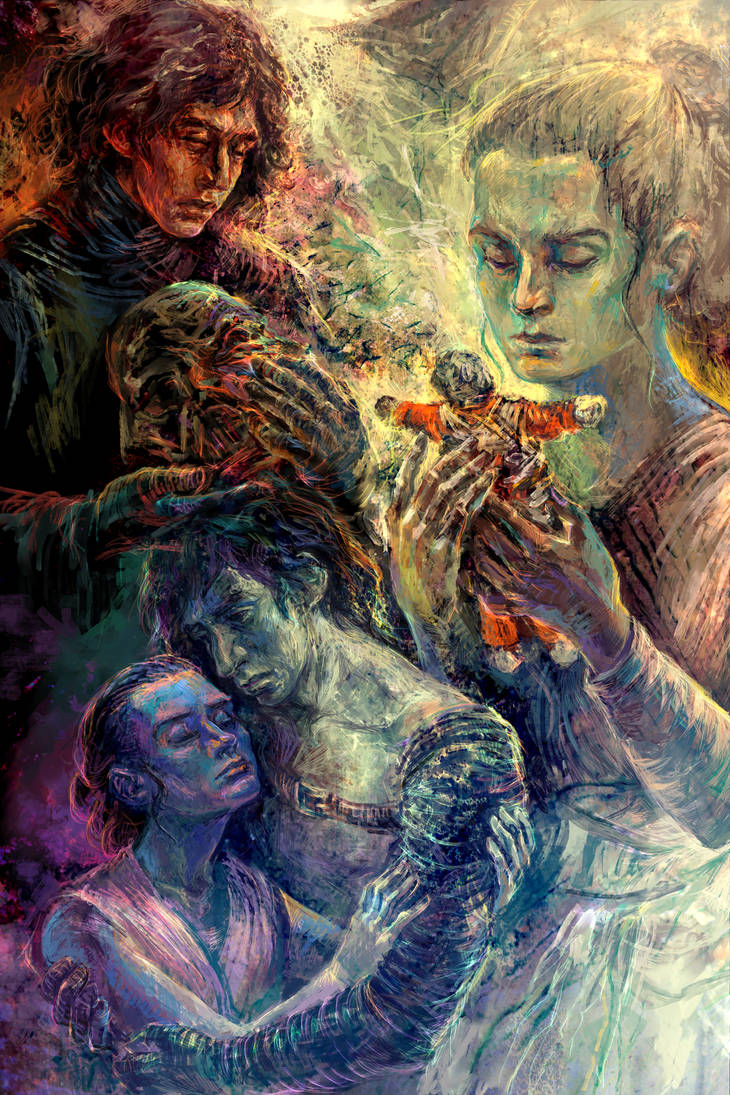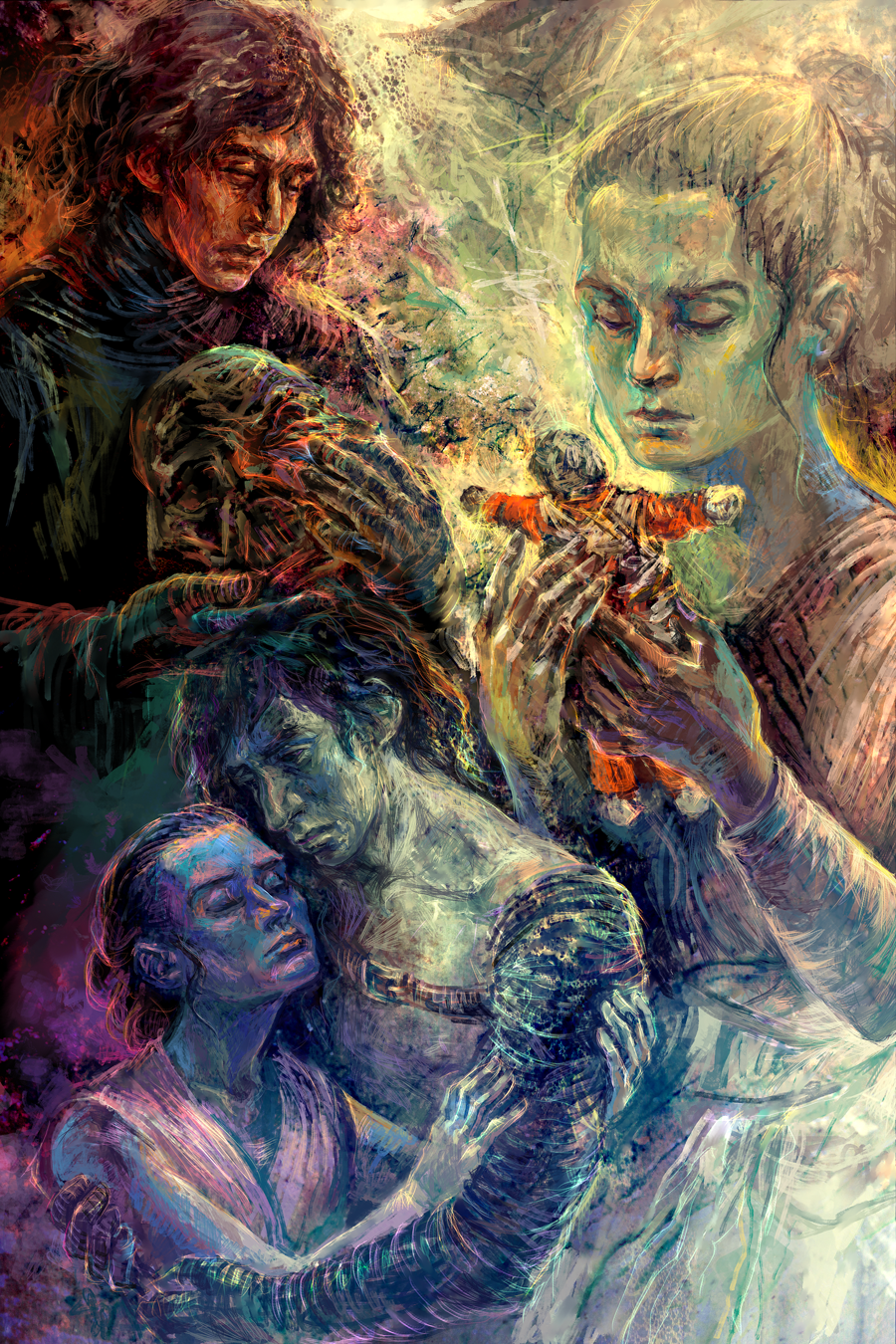 Watch
Both broken and concocting fairytales of being loved and needed - fairytales to help overcome what life is and/or turned out to be, fairytales that are essentially lies but lies way too healing and important to keep on going. Lies that cure and lies that inspire to continue.

It's on that road of lies when the truth is revealed and the dreams seeded by those lies wither, and nothing else is left, not even the mirror to pose questions at, so this is just the two of them - re-learning the truths, the art of living, marveling at the sense of being able to heal each other.

/my happy ending? one among the many possibilities, certainly/
Rey & Kylo from Star Wars
© Lucasfilm & Disney
Stock textures are:
315
by
mercurycode
+
700
by
Sirius-sdz
Created for
#teamreylo
at WTFK-2018

Absolutely beautiful! your style and coloring is so cool!

Reply

Reply

It's so beautiful!! i love it

Reply

Reply

The first time I've seen a beautiful Reylo portrait featured...Congrats!
Reply

wow so beautiful and amazing!!!

Reply

Amazing ReyLo drawing

Reply