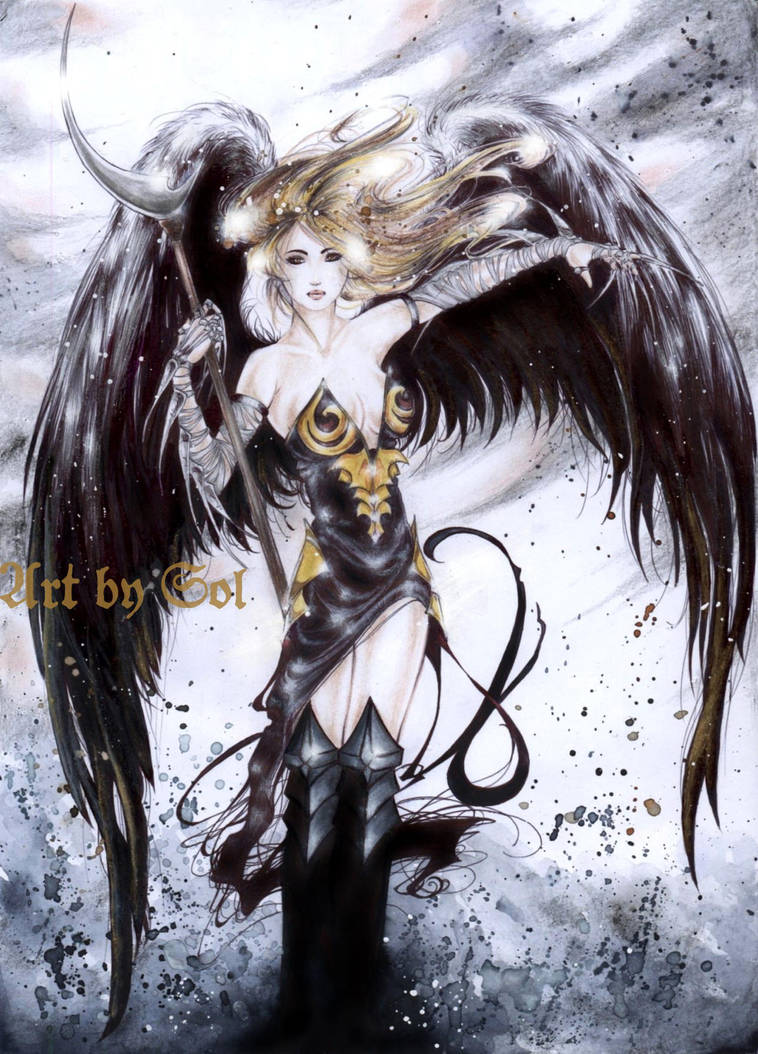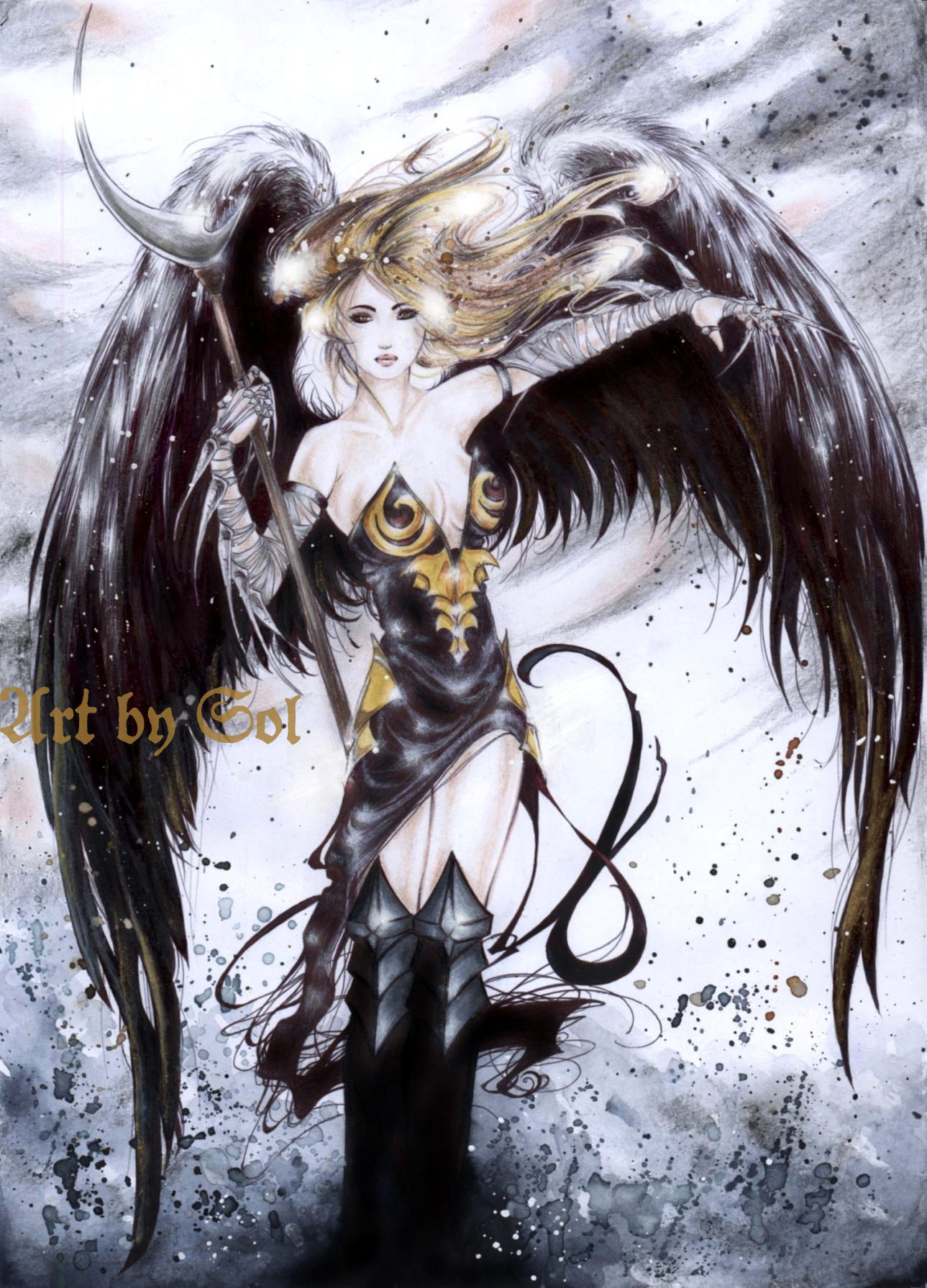 Watch
Weel, nothing special, just doing my work the best I could

I called it just 'black angel' but this pic is something more... The angel has raven's wings, that's a symbol.
She is the Guardian of Secrets. Also those that cannot be knowed.
used medias: aquarel, crayons, watercolors, dry chalks, pencil, corrector, acrylic colors, black marker, black pen, decoratory gloss, ink...
Fuck, when I look at
fullview
I wonder how could I make such a perfect-detailed picture