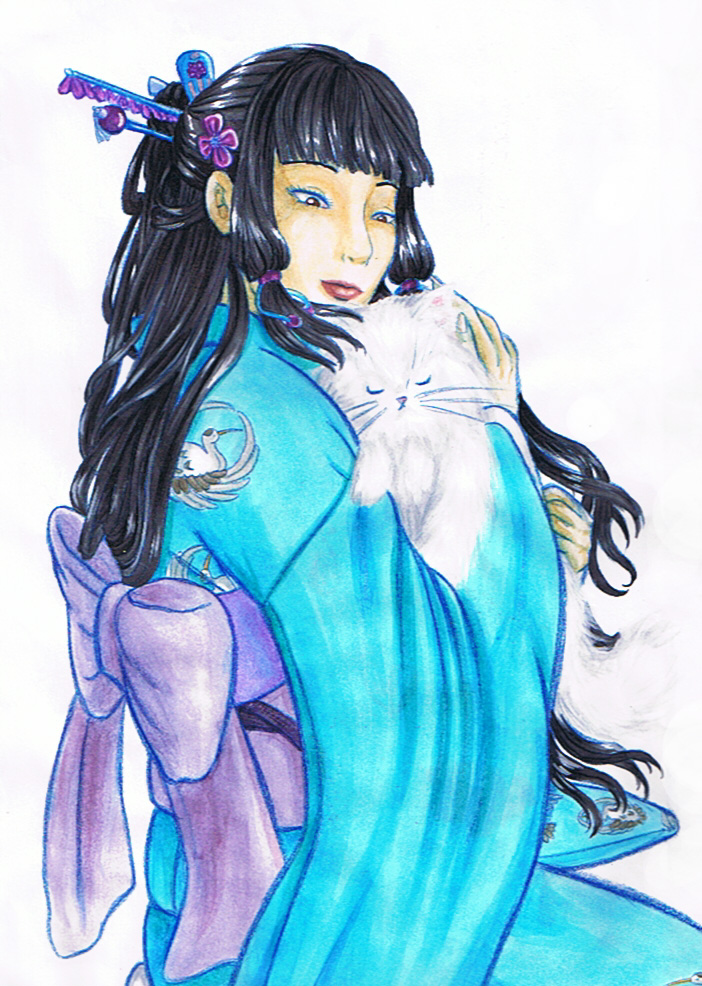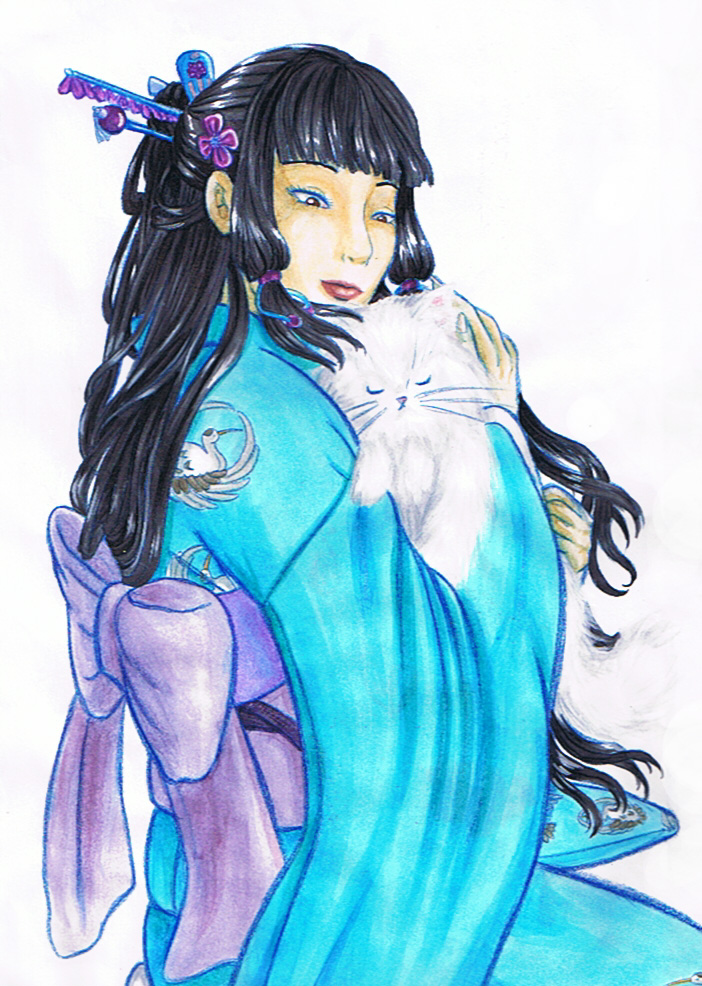 Watch
This is a commission I made for my friend Thu
She asked me to draw her character form Legend of the 5 rings, a lady of the Crane Clan, with a white persian cat.

So here it is. I'm pretty proud of it and discovered a new way to color black hair on this. I'm really proud of it

Colored with Copics Markers, line made with an indigo color pencil.