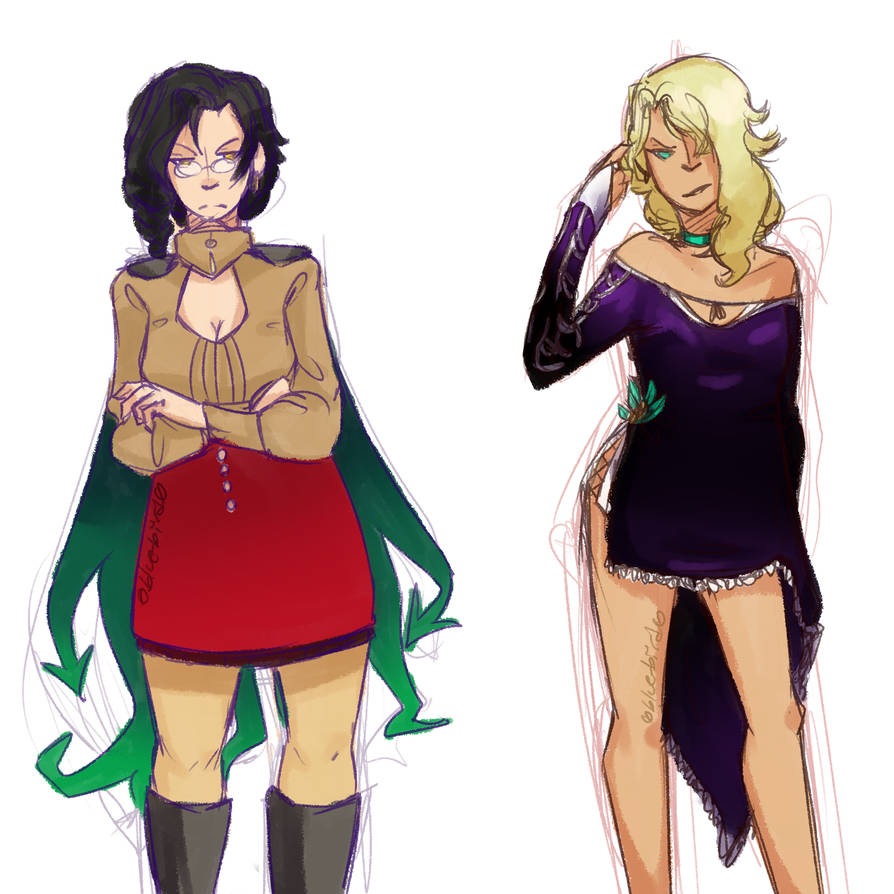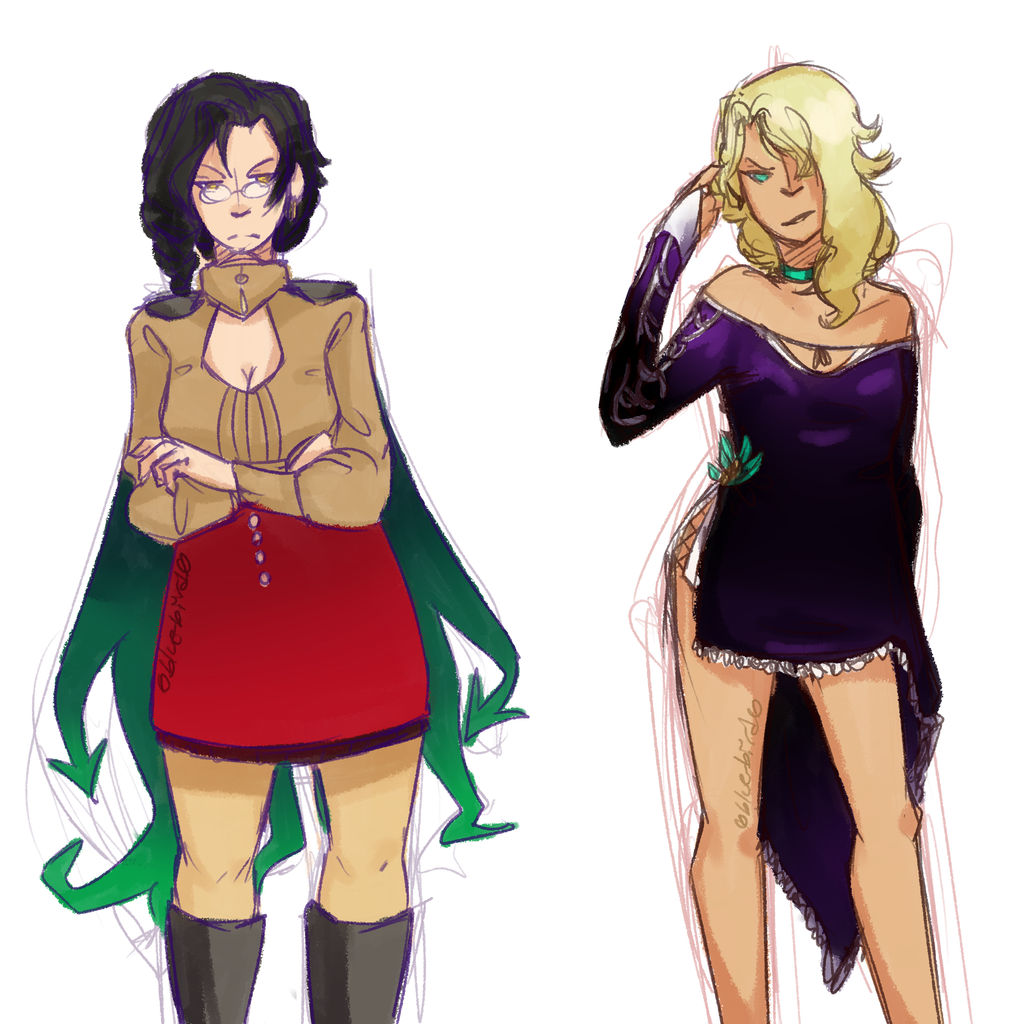 Watch
So I'm just uploading the rest of these from my tumblr (even though I made them forever ago- haha~)

Glynda looks rather more severe, Cinder proves she can be smokin' hot evil and have more fun!

So then...if you swap Weiss & Cinder do you get Elsa gone evil?

Reply

...and now im thinking of cinder singing 'let it go' as she cuts people down
it's actually pretty awesome XD
Reply

dang cinder would be a hot blonde..
Reply

Jesus they look a lot more scarier with the color swap O_o
Reply

what if this was cinder's long lost sister! O.O
Reply

Well, cinderella had some stepsisters so maybe...?

(although if she was the evil one then would they be good stepsisters then?)
Reply

Ruby: Hey Glynda, I have a few questions ab... Out the, assignment you... Did I walk in to the evil universe again?
Reply

Somehow I think Glynda looks even more intimidating like this
Reply

Damn Cinder looks awesome with Glynda's color scheme
Reply

wow Cinder's palette swap actually works really well
Reply