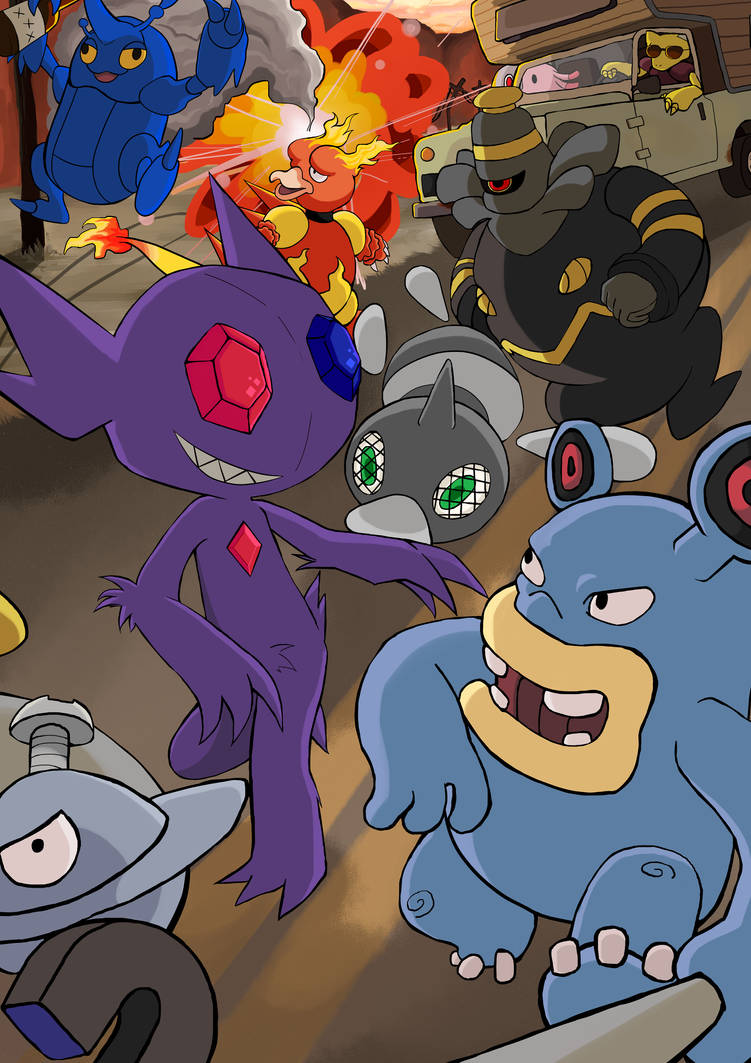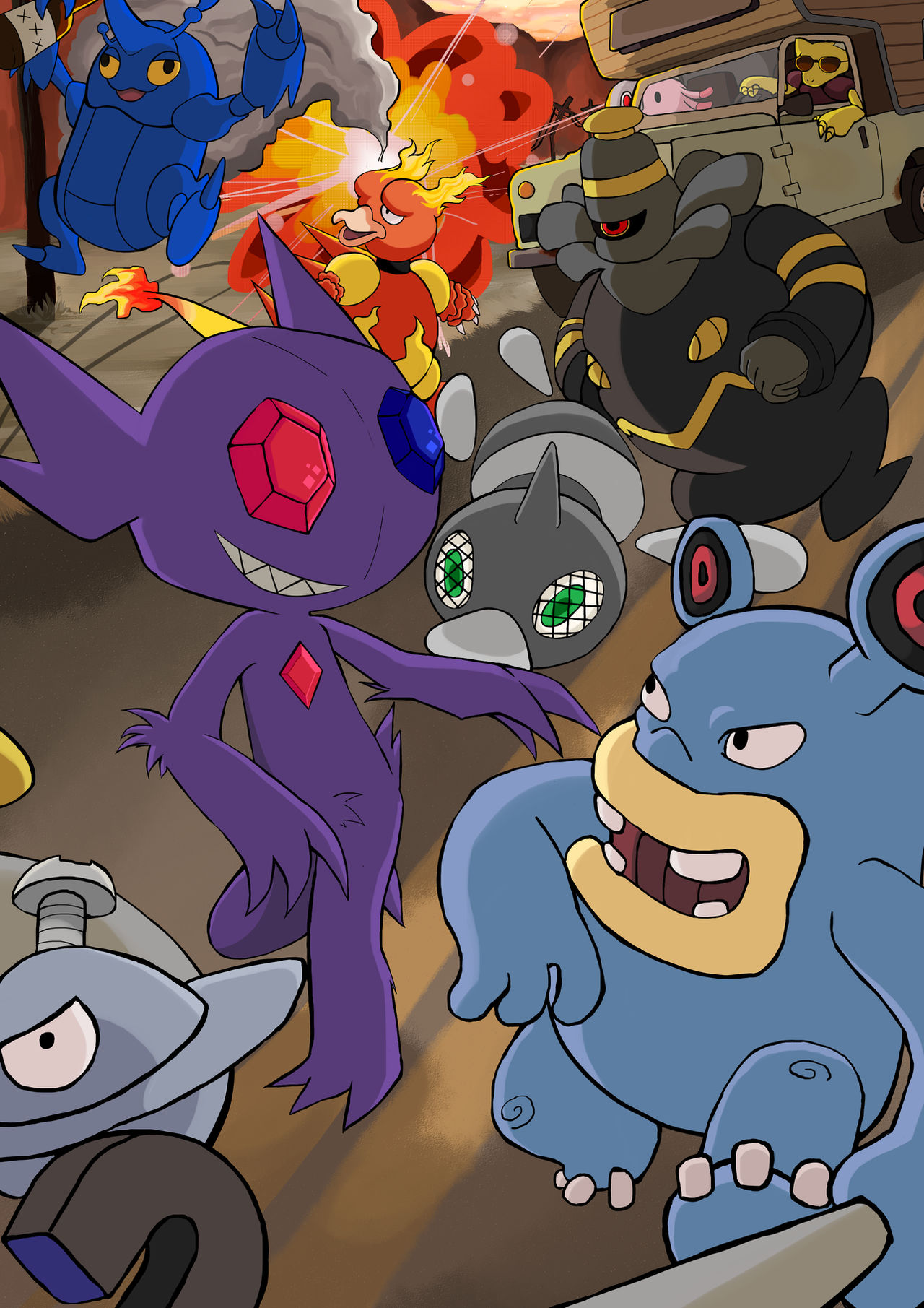 Watch
HAPPY BIRTHDAY LORD R.O.B.!
Phew, just got this done before midnight. Took me almost 2 whole days but it just brings back memories of the grind when it was someone's birthday and I had less than a day (usually) to make them a flipnote from scratch, have it up on time, and then pester them until they watched it and validated me, all on the same day.
Anyway, here's everyone's favourite team, an unexpectedly good combination of TF2 and Pokémon. You wouldn't think it would work, but it works. I really wanted to draw Shadosneak anyway, but then I got myself psyched and drew the whole gang.
Characters belong to
L0RDR0B