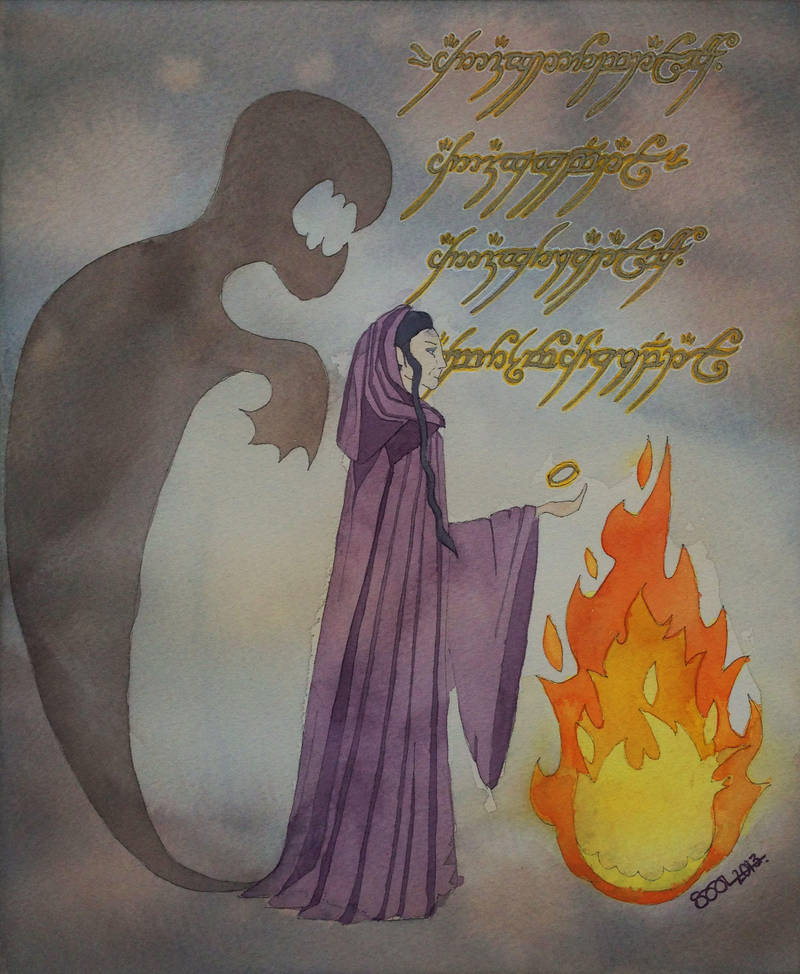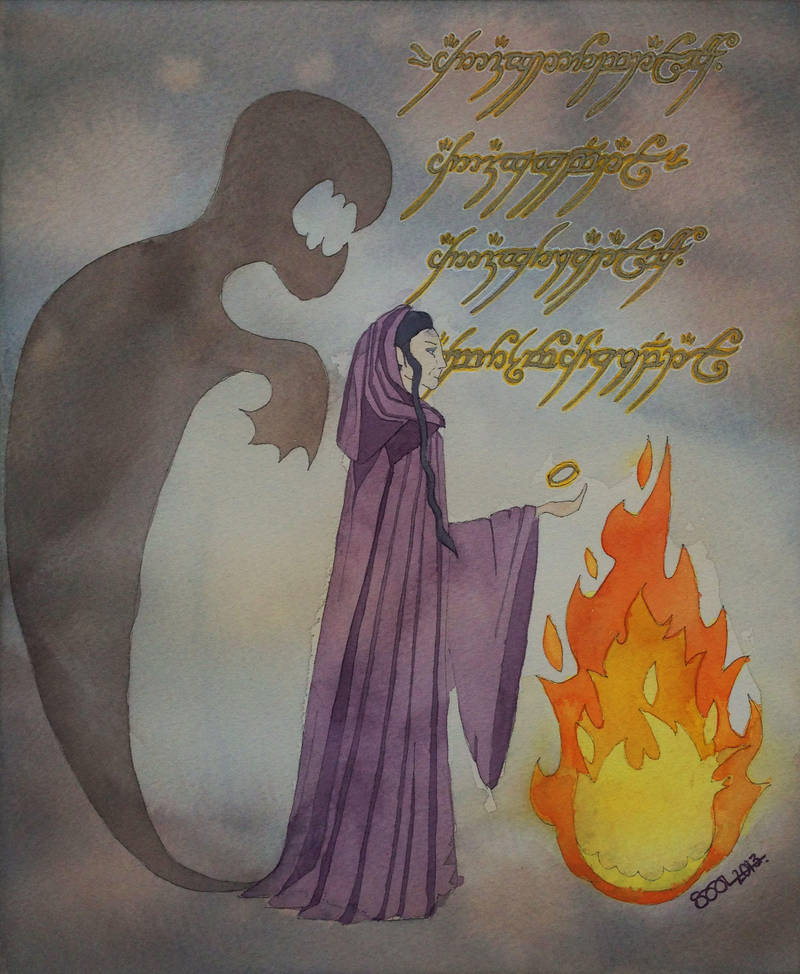 Watch
Entry for

s Tolkien contest
grimgloomtale.deviantart.com/j…
Just managed to get it done on the last day ^_^
The keywords I used was shadow, treasure and fire. Sauron was at this time, during the Second Age, disguised as Annatar, "the Lord of Gifts". It was then he encouraged the making of the rings of power, while secretly learning the craft of the elvish smiths, to create the One Ring to rule them all. So Sauron is fair to look upon, but his shadow reflects his true self.
The text is ofc the inscription on the ring.
Watercolours, black and yellow liner, gold pen, white gel pen, 30x38 cm.
Fire stock:
misteraibo.deviantart.com/art/…
Elven stock:
castock.deviantart.com/art/Pea…

cool idea! I love the Elvish calligraphy!
Reply

I really like this, the concept is very good and I like all the details like the elven script and monstrous shadow revealing his true nature - well done!
Reply

I like the style you've used for this ^^
Reply