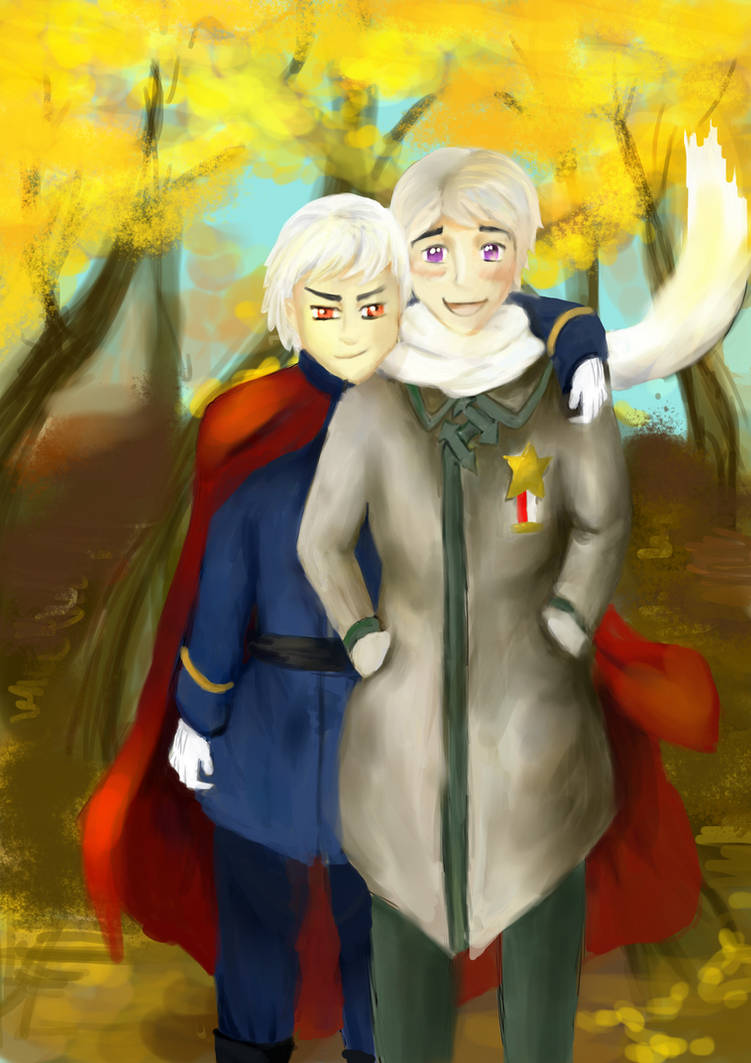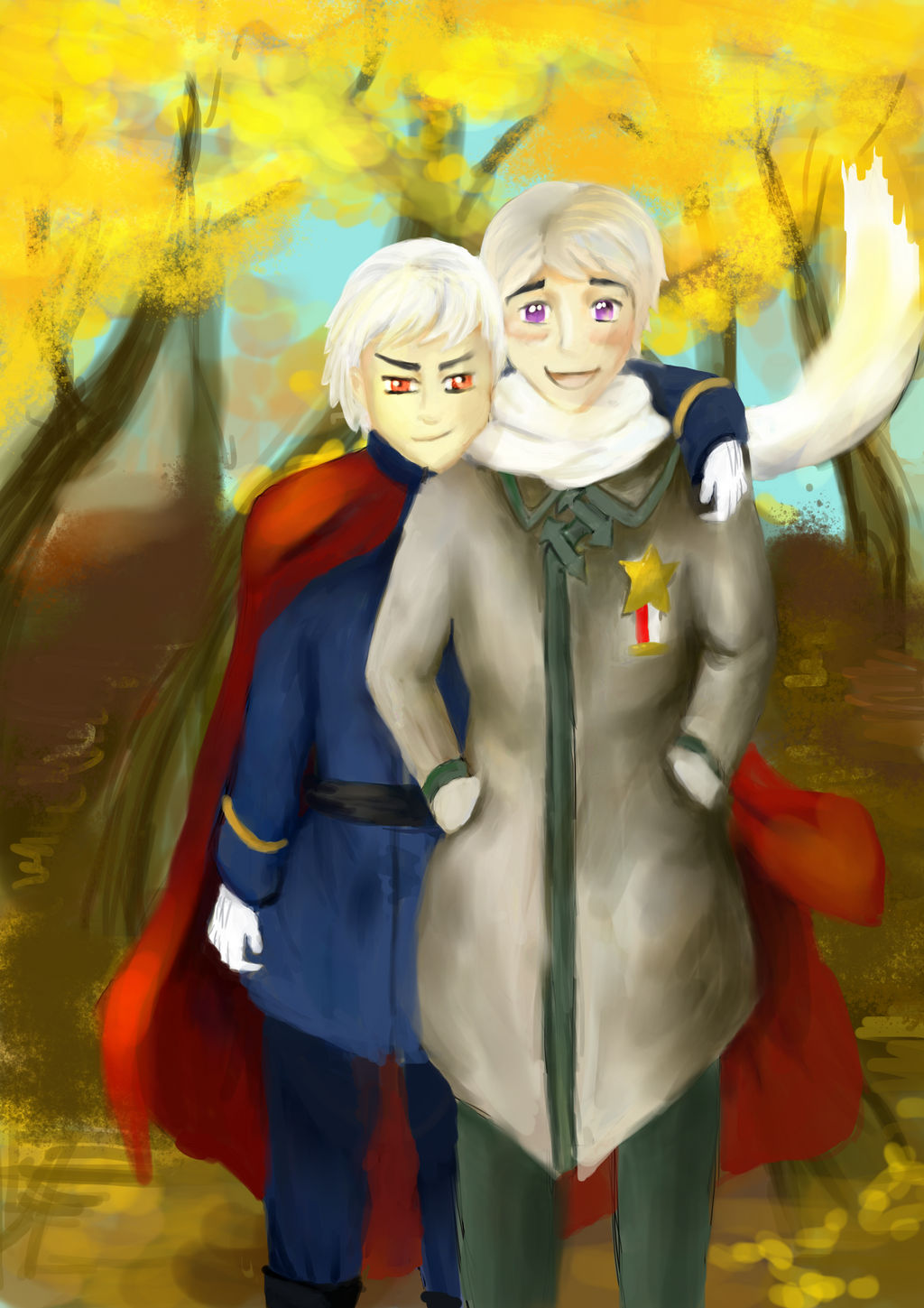 Watch
For
RebeccaStar369
Who made an amazing anime version of me

I think it is save to say that anime is not my strongest point but I had a lot of fun finding out all kind of things about Russia, Prussia and Hetalia.
I hope you like it regardless.

tumblr
//
twitter
//
pintrest
//
blog

Cool! I had the luck to draw a pic, that was an adaptation of anime, so I got used to it, without even knowing. (You should see me, when I drew the non-adapted anime. "Wait, I've seen this already..." XD)
Reply


That is probably a lot better than this. I think it is the line art which I'm no used to.

Reply

Reply

Oh wow!

I really like this piece you drew, this is such a happy feeling.


Reply

me n my sis luv the details so much! my sis' name is ShadeTD btw. Anyways luv ur coloring and how u drew it you hardly see a non graphic RusPru that only has fluff so thankyou! Bless u all the RusPru fans who want fluff will luv u!
Reply