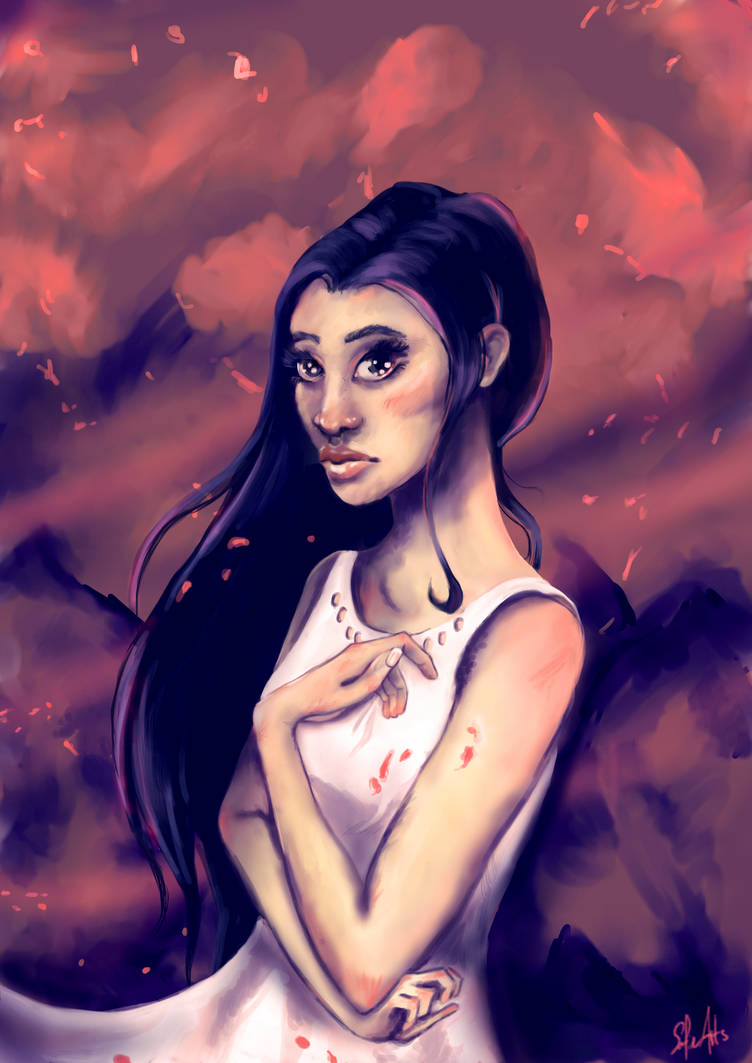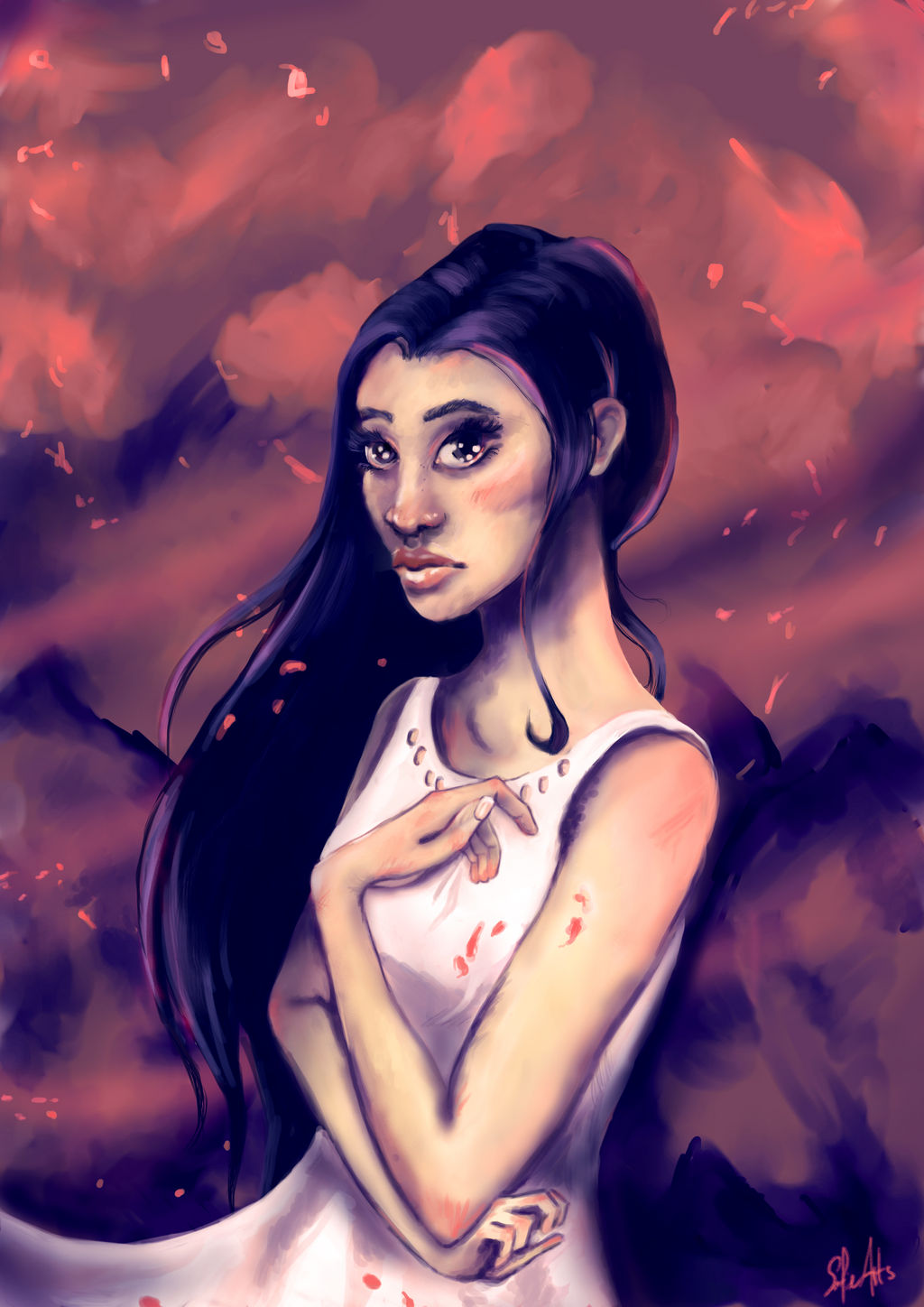 Watch

Love the way you paint'd this

Reply

What an amazing effect! Loving the whole feel of this piece!
Reply

These are great colours and a lovely background (this is something i'm really struggling with atm) I love the eyes too, maybe the hands need a little work? one seems longer than the other and the thumb on the highest hand looks a little odd, but overall i'm loving this and enjoying watching your progress.
Reply

Thank you for your lovely words.

Hands are still very difficult. Now that you mention it they do look a little strange.
Thank you for the tips Pixg

Reply

Your welcome Sofie, hands are one of the hardest things, mine suck lol. looking forward to the next upload

Reply

Awesome work! I love the colors you picked!
The background looks great and her expression is really well done too!

Can't wait to see more!

Reply

Color choosing is really well done >< The skill painting is interesting.
Reply

This is great, I love the way you've done this, from the colours to the way she looks

great work
Reply

Thank you so much! The colours are something I hadn't really tried before so I am glad everybody likes them!

Thank you for your great feedback!

Reply

Beautiful work Sofie!

I really believe everything is so well done, especially the colours.

I really love her facial expression to, her clothing is phenomenal and the hair is done perfectly to.


Reply