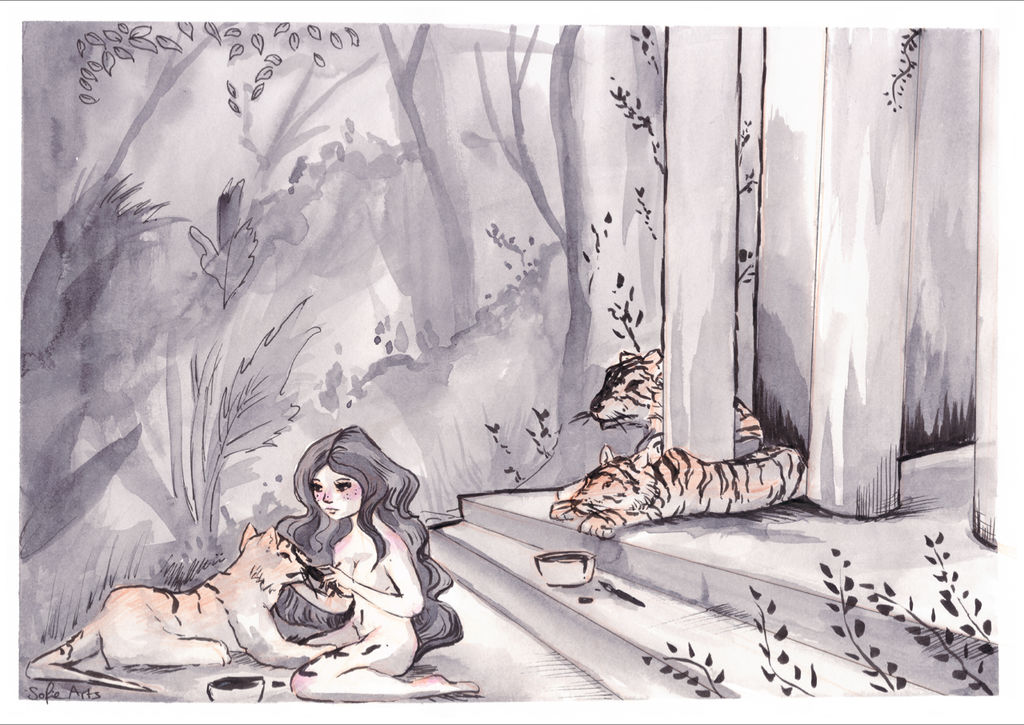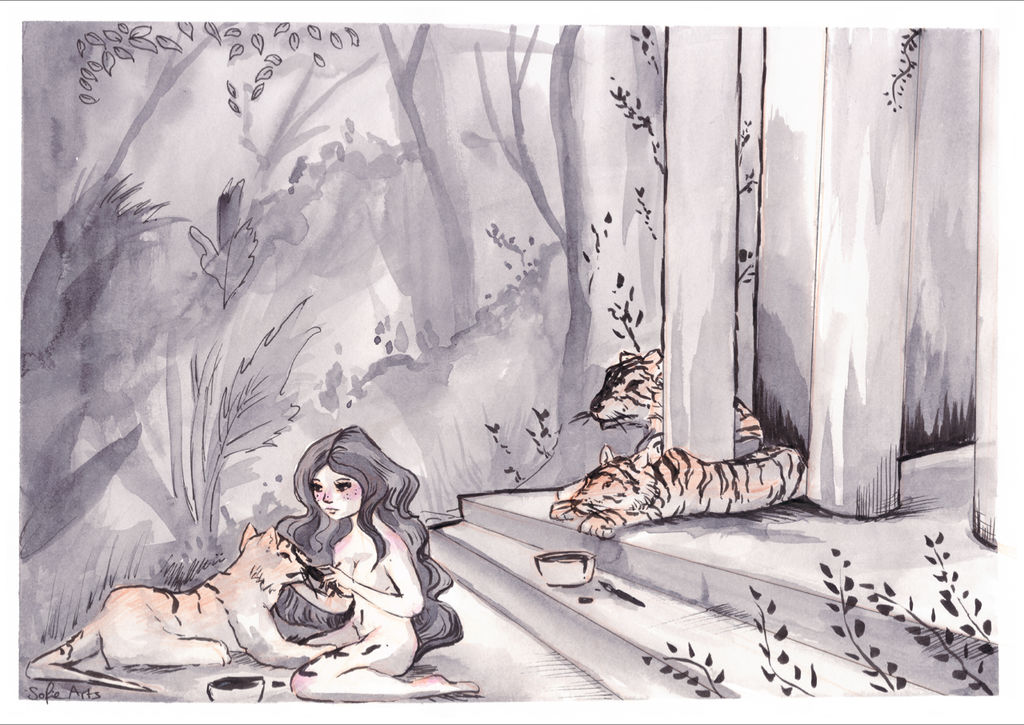 Watch
I actually did Inktober this year and this was the first one I made and still one of my favourites. I am really in love with this idea and already thinking of redoing it digitally! Let me know what you think! (btw, you can see the rest of my Inktober pieces on my
Instagram!
)

Such a lovely piece! The tigers relaxing on top of the stars look so calm

Reply

Aww, this is a lovely comment! Thank you so much for the kind words!

Reply

Great work Sofie, this subtle use of colour really helps draw your focus here.
Reply

Love the brush style you use >< It's really catchy and beautiful
Reply

I really love this piece! It looks super nice and It has a really interesting concept.

A digital version would be nice too but I think you should keep the mostly black and white look.
What kind of tools did you use to make this? It looks like watercolor but I'm not sure.
Reply

Thank you so much

I used washed ink (water and Indian ink) and some colour pencils (col-erase).
I am not sure yet about what I will do for the digital version. But you are probably right!
Reply

It's really good idea with this drawing, i think it deserves digital version. Colors are so subtle, that makes scene more intimate and beautiful.
Reply

Gorgeous work, what I love about this piece is that it is very original and inspirational.



I really love the environment, it's very relaxing to look at and it makes you feel like you are apart of the scene.

You can clearly see what she is doing with the tigers, it is presented very well and immediately noticeable the first time you see it.

I'd love to see this as a digital piece to, would be very interesting to see as well.

Wonderful job Sofie!


Another great success!

Reply

Hey Melissa,
I am so glad you like it!



I am glad you said it is clear what she is doing wth the tigers. I was unsure if it was really visible!

The digital version is going to be so much fun to create as well! I am really excited to get started!


Reply

great work

Reply

Reply