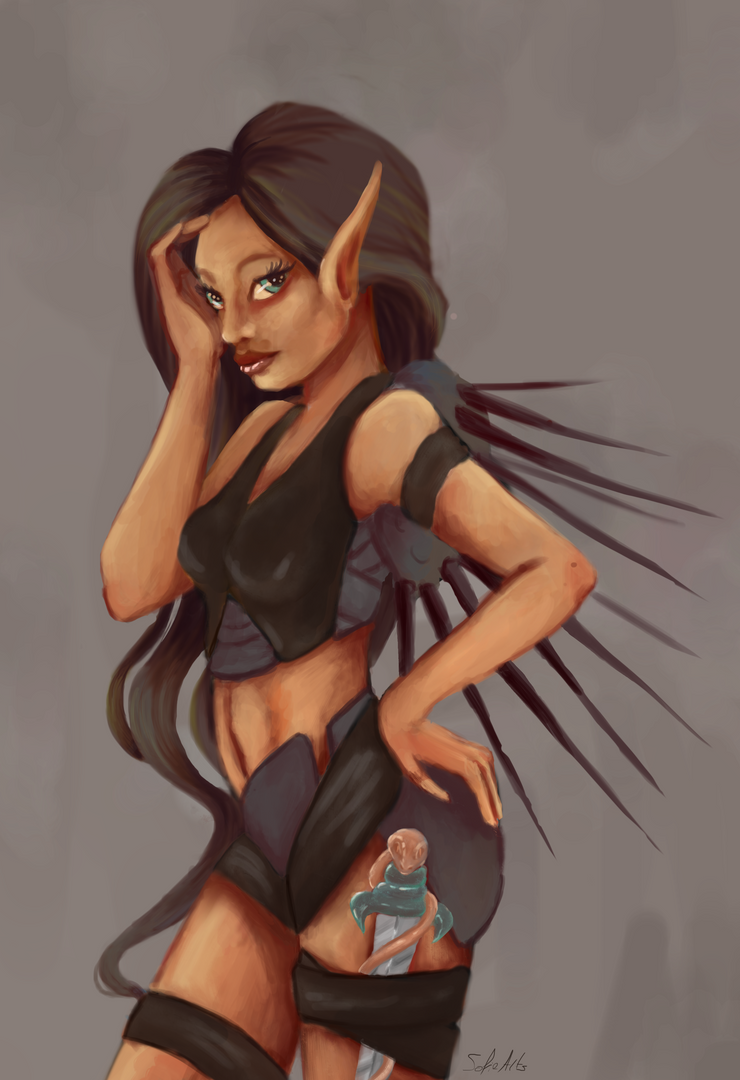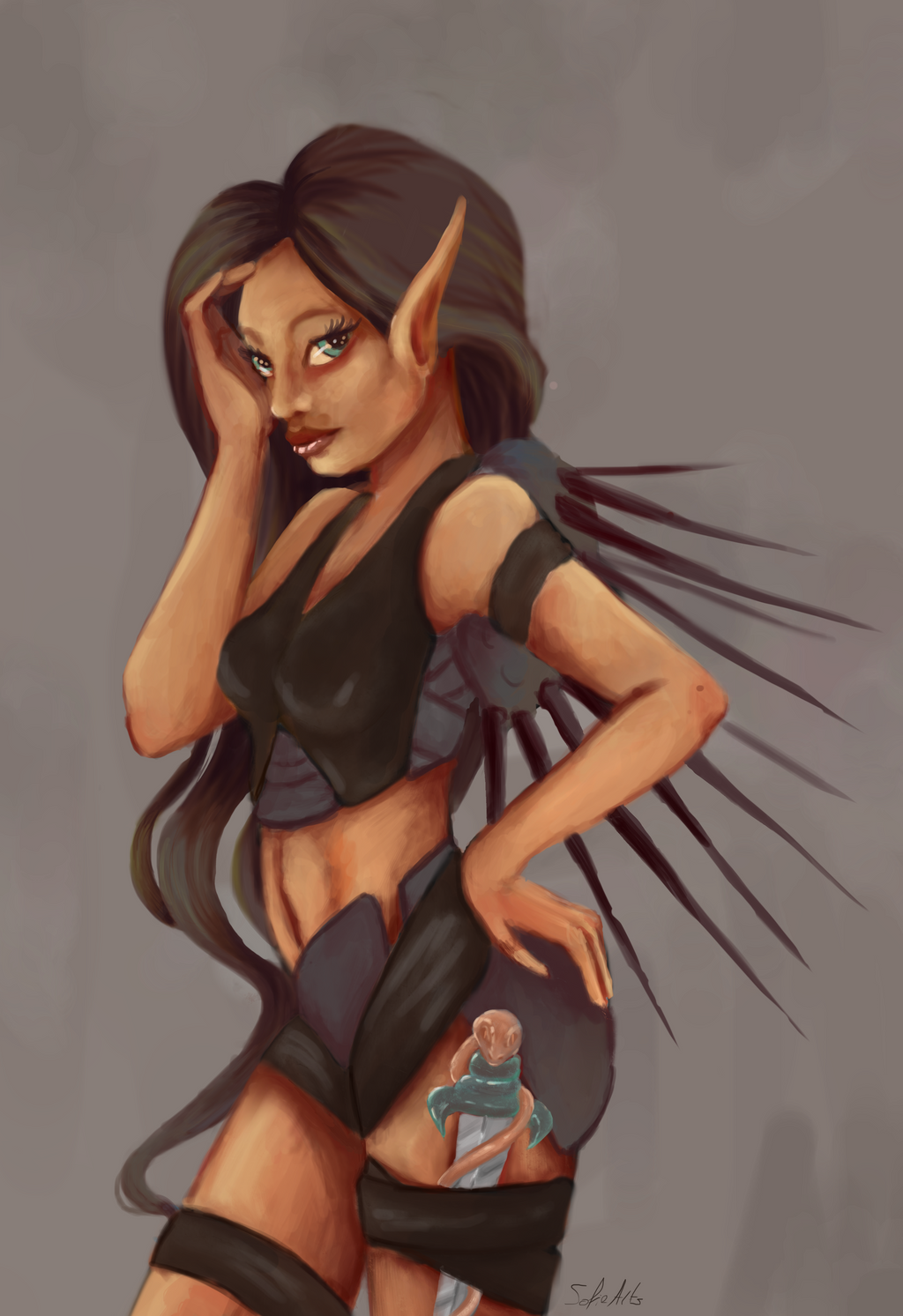 Watch
For this work I wanted to combine a hedgehog and a elf which was quite a weird idea but I think that this turned out great For some reason I really love her elbows.
I noticed a lot of my work tends to be quite dark so for my next piece I will try some pastels


I love her facial expression here, it's kind of inviting if you know what I mean.
Reply

I do not really get what you mean... but thank you anyway for the kind words

Reply

I dunno how to describe it really, i'm not good with descriptions but (the way I see it) its like her eye's say, "i'm shy... but you can come and talk to me if you want"
Reply

Oh, I like that! :d That is a very interesting interpretation. It is always great to hear what other people think when they see your work!
Reply

Amazing work as always Sofie!

I really love the fact that you combined a hedgehog and elf together, which makes this very original.

Everything is very well painted [as always] I especially love the way you drew/painted the weapon she has because it gives it a very nice touch.

Reply