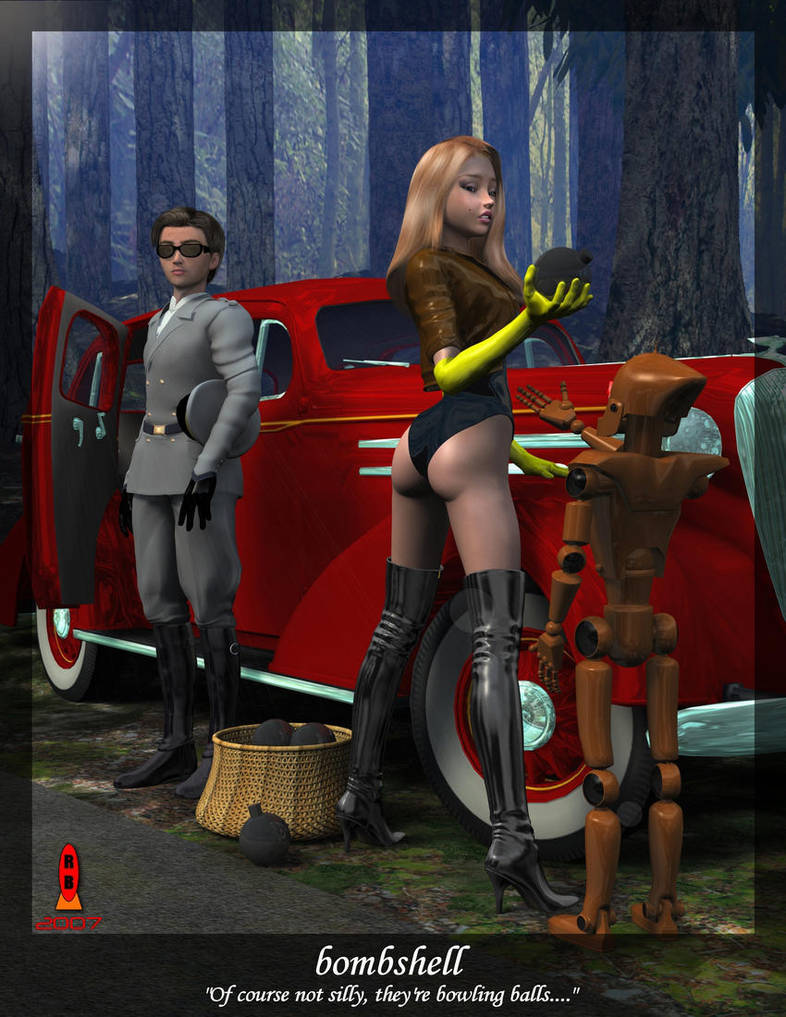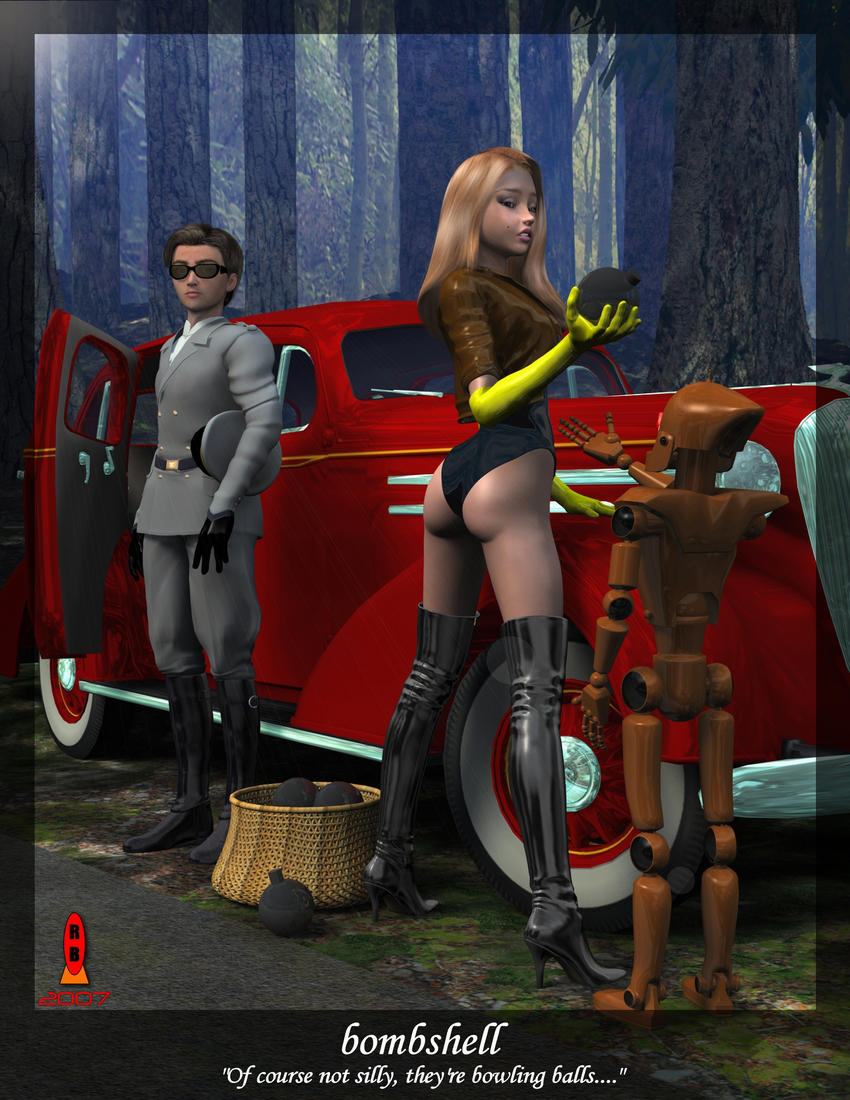 This is my half of a trade with
. It is of his character Bombshell. Her looks are reminiscent of the sex symbol movie stars of the 1940's. I kept with that theme and gave her a Chauffer driven 1936 sedan. Her costume has a bomb on her chest and I wanted to incorporate that into the picture hence the basket of bombs.
This picture had an interesting progression to the final version you see here. Maybe I'll post the others in scraps with notes to tell story.
DazStudio does reflections and light much better than people think. In the larger hi rez versions, you can actually see the surrounding scenery in the bombs reflections. You can see it so well in fact that you can make out the I don't have a complete sky.
Zanamaru's half of the trade is an image of Rocket Boy and can be seen here
[link]
Ref Image
[link]