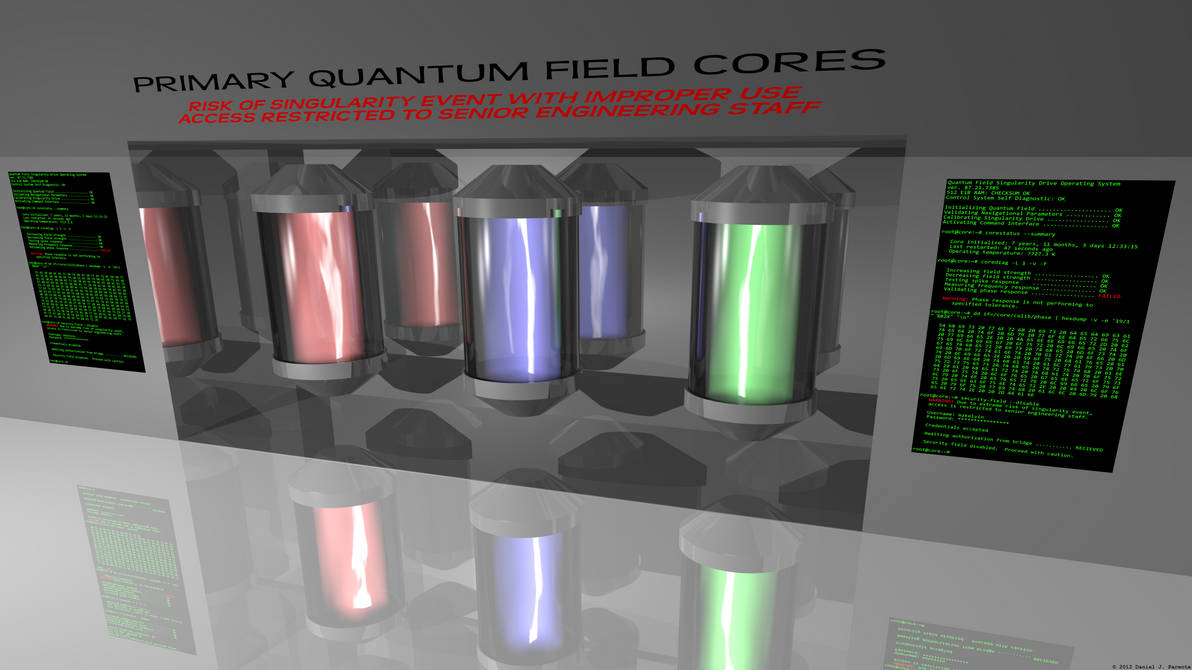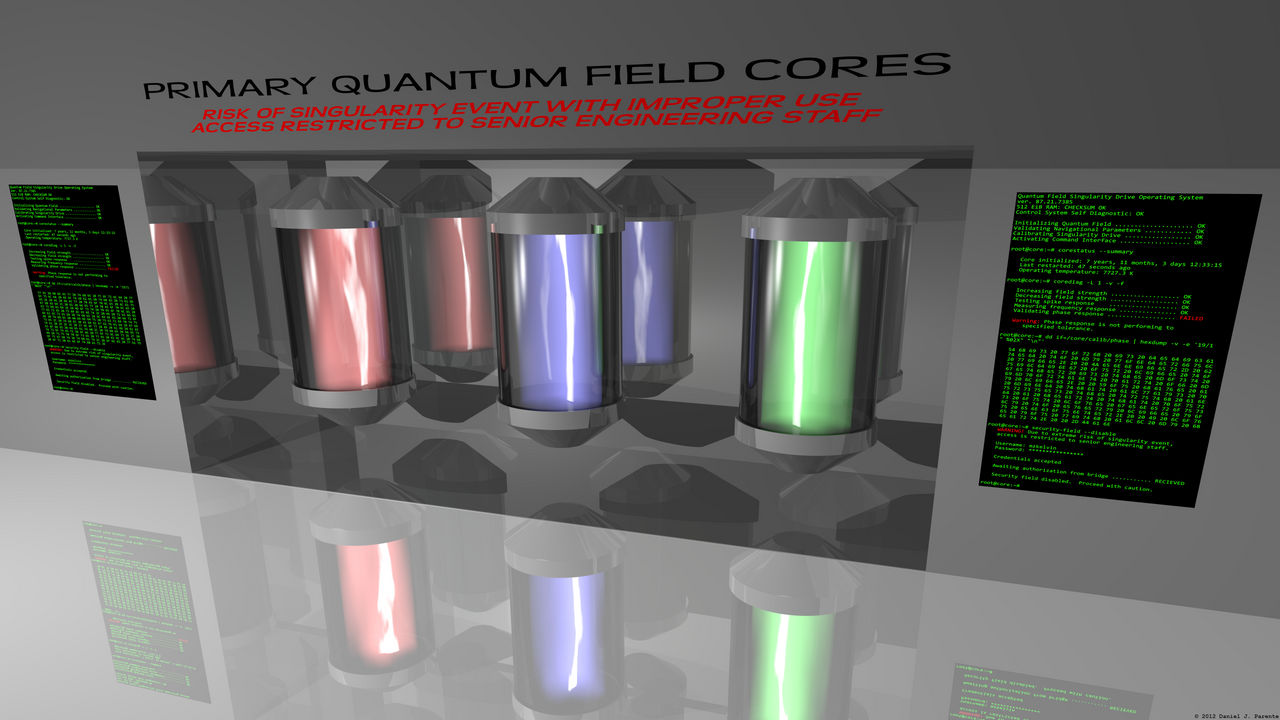 Watch
A scene from the engineering section of a starship.

Rendered entirely in Pov-Ray 3.7-RC6.

I strongly advise viewing the full, 7680x4320 version

I initially wanted to understand how to simulate a laser passing through a scattering media and that project grew into this. Hopefully the unexplained references and warnings hint at a larger, more complex universe.