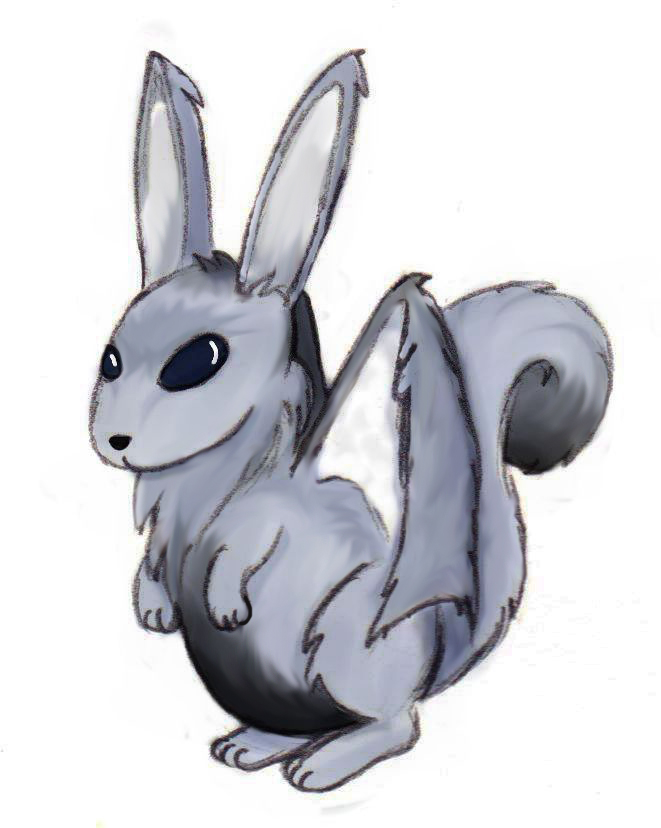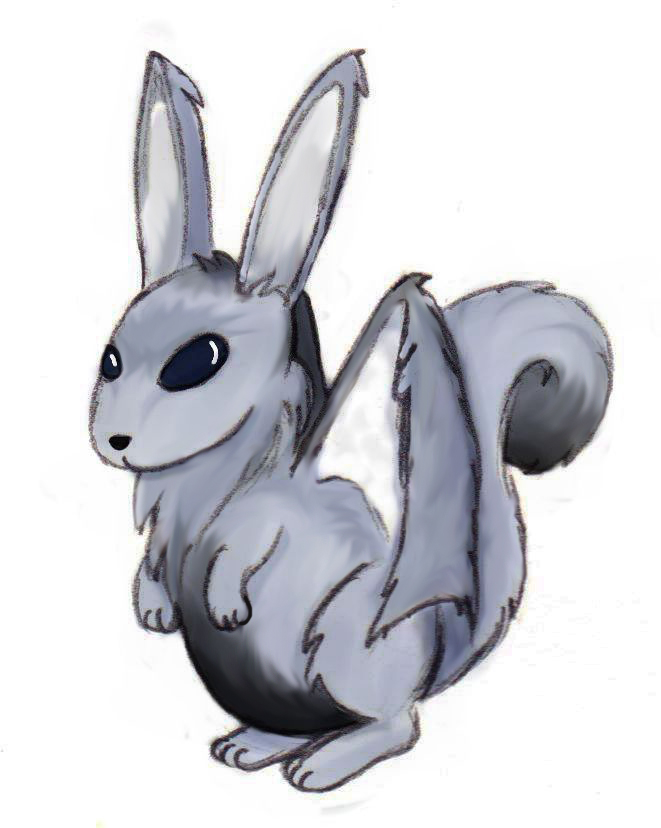 "Al-o-wish-us". That's how it's pronounced.
This is my attempt at drawing a Shafa from Isnit Weyrd. They are rabbit/squirrel/bat hybrid critters. When they get excited, frustrated or angry, they POP! and explode, then reform again, no harm done.
My particular Shafa is a Smoke Shafa - he explodes into Smoke when he pops - that my character will name Aloysius. He is timid, insecure, and resigned to a life of constant failure. He crawls around, keeping a low-profile, rather than flying. Poor little thing.
Edit: I fixed it so his belly and tip of his tail are dark enough - they're supposed to be really really dark stormy gray that gradually fades into the soft steel-blue that makes up most of his coat. And I really just kind of stuck furry bat wings on.

I also wasn't sure what color his eyes are - they're supposed to be pupil-less, but I wasn't sure of the specific color, so they're a very dark blue. I'm also not sure if Shafa have whiskers.
But anyway, it's at least an idea of what he looks like. Does he look snuggly enough?
Edit the 2nd: Okay, after this I'm done messing with it.
In addition to darkening his coloration even *more* (in OpenCanvas, which is where I do almost all my coloring), I took him into Photoshop to smear things around and make it look more fur-like. This damaged his paw, sadly, so there's a slap-dash fix on that. (Sorry, Al!)
I'm really never going to be happy with it, but I'm happier now than I was originally.