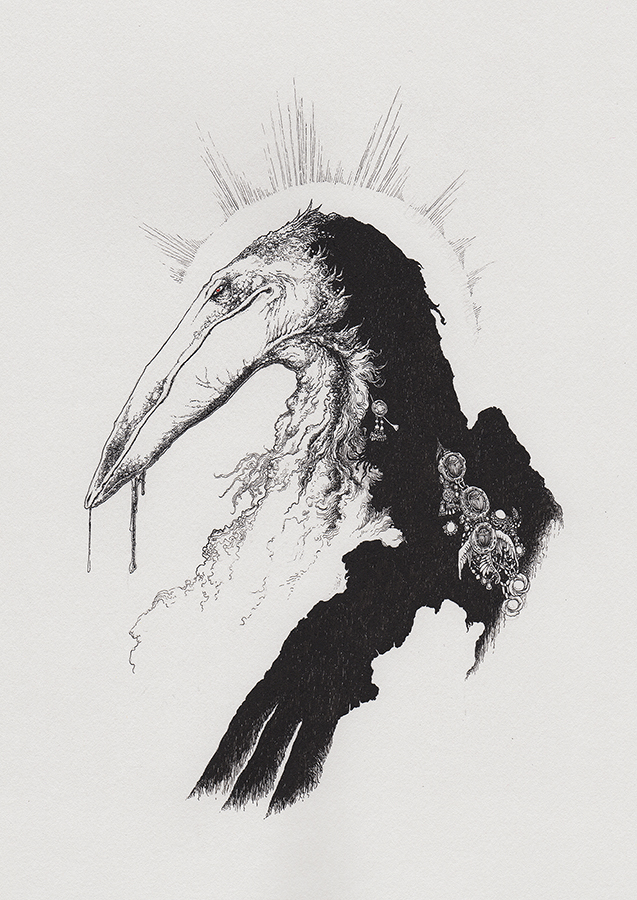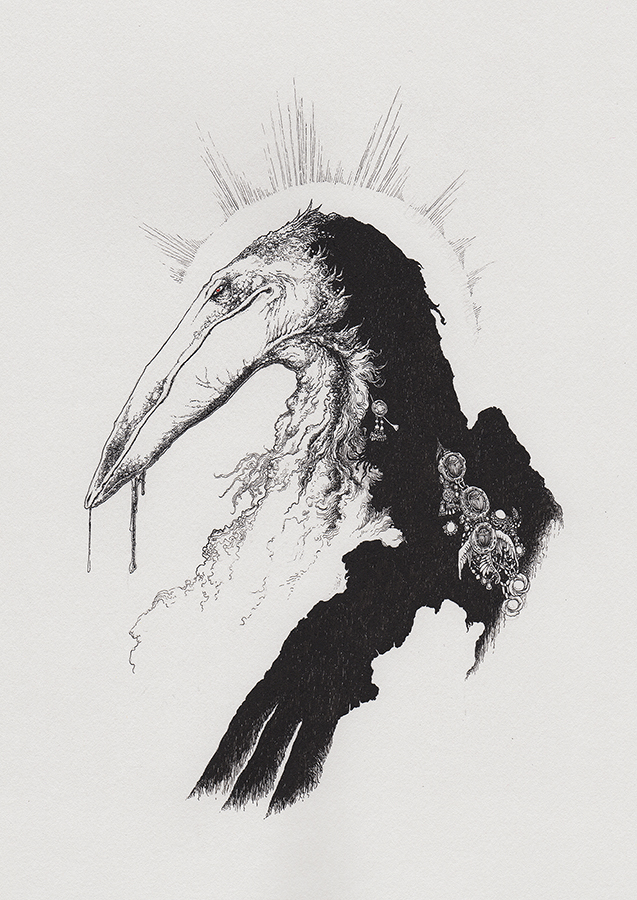 Watch
It peers in your window and goes "BRAWK!"

(Yesterday, I was tidying up, and discovered a crinkly old sketch of this unholy bird/dragon hybrid under a pile of stuff. I decided to ink it, quickly, as I was looking for an excuse to experiment with contrast. Also, the paper is light grey; it's not a scanning problem.)

Hello, I like the black, ¿Material that you use? (sorry mi english is baaaaad) xD
Reply

Wicked & bee-U-teefull!
Was this inspired by some natural pareidolia?
Reply

No, though it's funny that you ask, because some of my pictures are. This one, however, was a garden-variety sketch of a dragon, which, halfway through, turned into a sketch of a bird. (That happens, sometimes.)
Reply

Totally reminds me of Welsh's "Marabou Stork Nightmares".
Great piece.
Reply

Hey, you're right! It's been a few years since I read that, but this totally looks like a horrible marabou stork!
Reply

the detail and shading is quite excellent...nice recovery!
Reply

awesome

Reply

Reply

Lovely penwork! I so very much enjoy the delicacy of your line work.
Reply

really nice., your lucky to have a slight hand with details, Im sort of all thumbs and shaky hands haha
Reply

Now there's a sinister character, all debonair and bejeweled.
Reply

Reply