Blaue AtelierFacebook
(updates here mainly)
Pixiv
Instagram
Twitter
Hi Guys, a little more updates after being MIA for months (yikes!). I'll be posting more frequently on my facebook site!
I've change my penname to Sobachan and it will stay for a long time to come haha. ( It was Asakura Misakichi, then to K.Makoto previously)
www.facebook.com/blaueatelier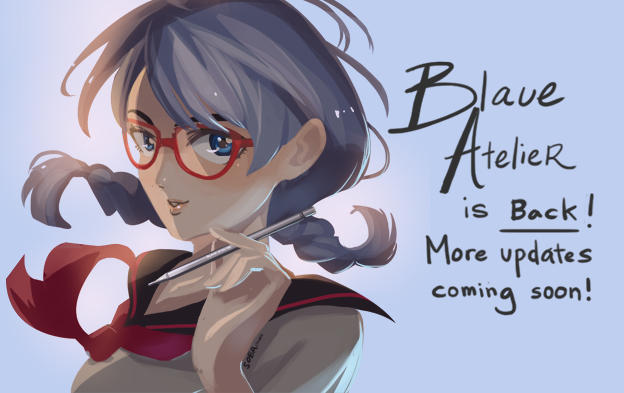 I'm selling Gekkan Shojo keychains and Sherlock badges internationally! So please place your orders through Etsy only.
I will be opening it till February and limited stocks!
Order here:
www.etsy.com/shop/BlaueAtelier
Feel free to ask me any question from the Etsy shop! With your support, I would be able to fund a collaborated BL project of an original fiction!

It'll be much appreciated.