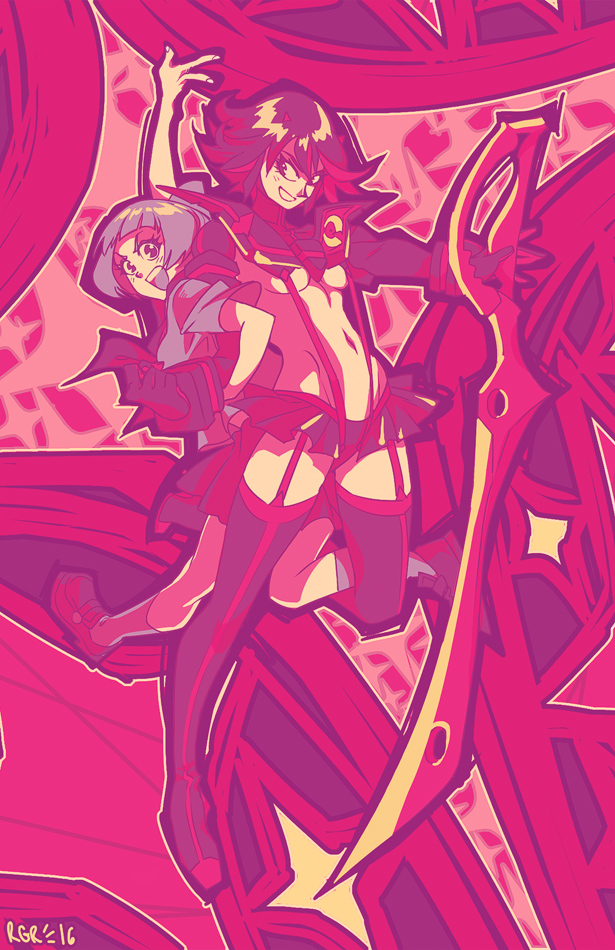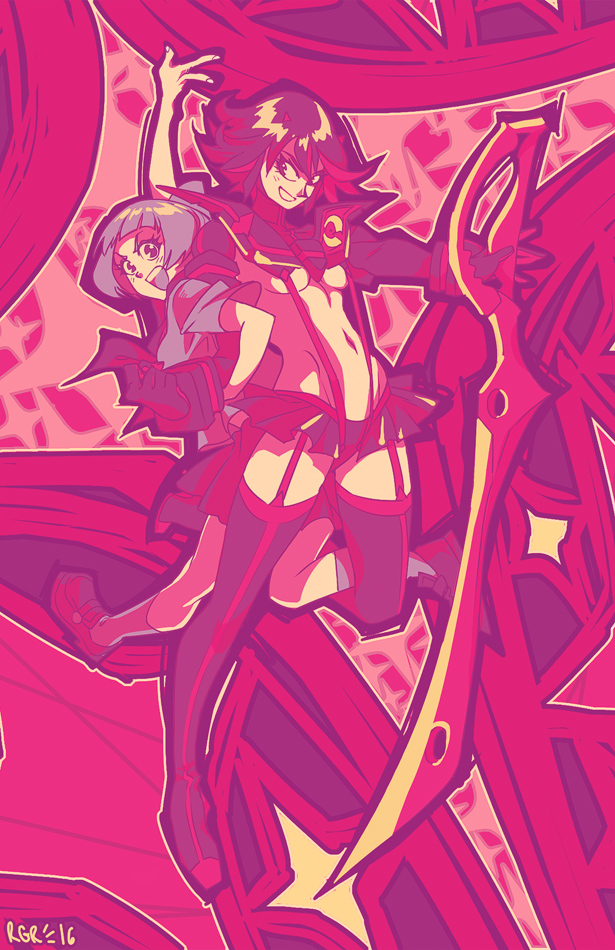 Watch
Just got halfway through KLK! the spazz-factor is high but I'm *adoring* the messy linework and lady broship so far.
El diseño esta genial al igual que el fondo, me encanta.
Reply

Not gonna lie. I expected a lot more butt because the show has a lot of butt in it.

Awesome image though.
Reply

Haha; the studio (and everyone fanarting) has Ryuko's butt exposure factor covered, I think! Though now that you mention it I should've just drawn her regular getup, kind of a boring way to show her costume here
Reply

Mako is probably my favourite character anywhere ever because she is so gleefully insane.
Reply

Right?? She totally sold me with that absurd back bend to pull Senketsu from the floor? And fight Club Mako. I'm only halfway through but she's great so far!
Reply

Mako Mankanshoku, stealing the spotlight. Again.

Reply

nice!! i love these colors
Reply

Awesome work! KLK is such an epic anime XD
Reply

Thanks!

I love that it's like, a clothing-themed fighting anime, right down to the ultimate weapon being scissors? The fabric motifs run deep in this one
Reply

FANART OF MY FAVORITE SHOW FROM MY FAVORITE ARTIST = THE GREATEST DAY OF MY LIFE!!!
Reply