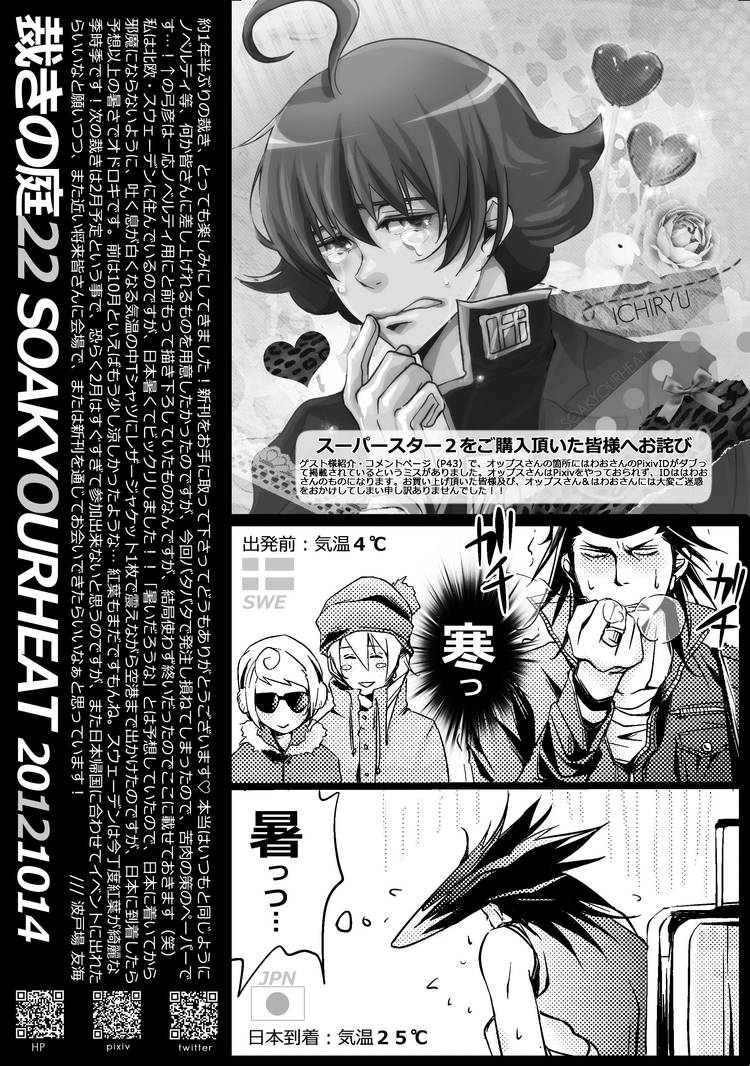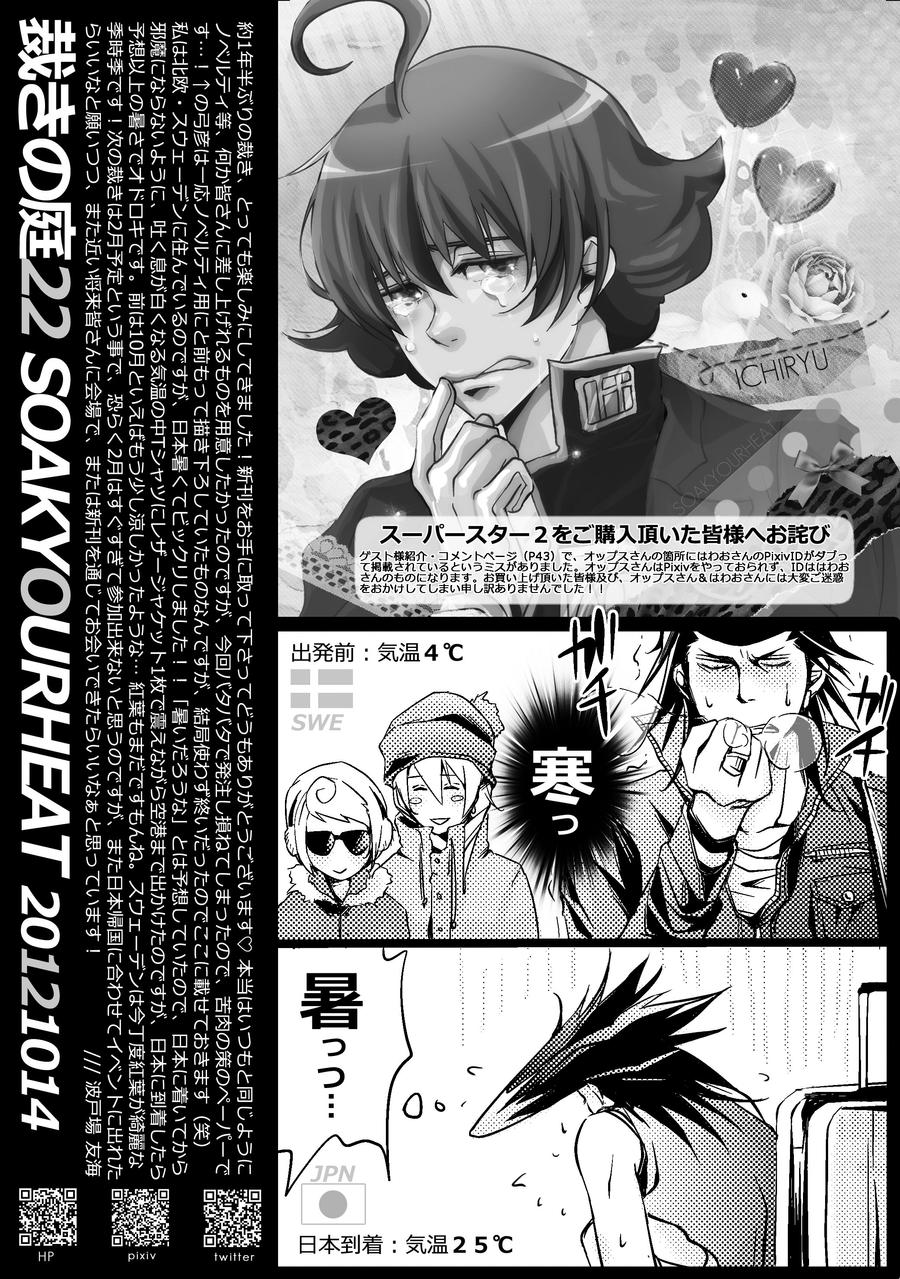 Watch

Wonderful pictures!
And oh do I understand how you feel. I came to Japan in October, from Germany - I experienced the same climatic shock.
What AA comic event did you go to? I wanna go there, too >o<
Reply

There's "Only AA series comic event" which called "Sabaki no niwa"!
Normally twice a year(spring and autumn) and it's held in Tokyo.
It's very very small one if comparing with such a big events as Comiket.
But there are only booths,people and cosplayers who love AA series

So i often attend to the event!
Reply

Hi!
Sorry my reply is so slow >__<
I think if you attend as a visitor,you still need to pay(buying a catalog) for entry for any these kind of events!
You buy a catalog at entrance, the catalog will be as a pass for the hall

Unfortunately i don't attend to Sabaki no Niwa on Feb,
But i'm attending to HARUKOMI
[link]
it's 17th March!
This is All-jenre event and it's huge,15,000 booths will be attended.
If you have a time to come,please dropping me say hi!
Reply

Eeeh? I never heard of it before. I just stalked their homepage, it looks so interesting!
I am so sorry to ask you this, but do you know if we can just go there and pay the entry fee, or do you have to register if you just want to attend as a visitor.
Are you going to be there? I would love to buy something directly from you, I missed the order period for your last doujinshi (because of moving to Japan

).
But I am sure I will envy all the cosplayer as my costumes are all left at home in Germany.
Thank you soo much for telling me this, I love your art and it seems you are a very kind person, too

(Should I be writing to you in Japanese? o.o)
Reply

Reply