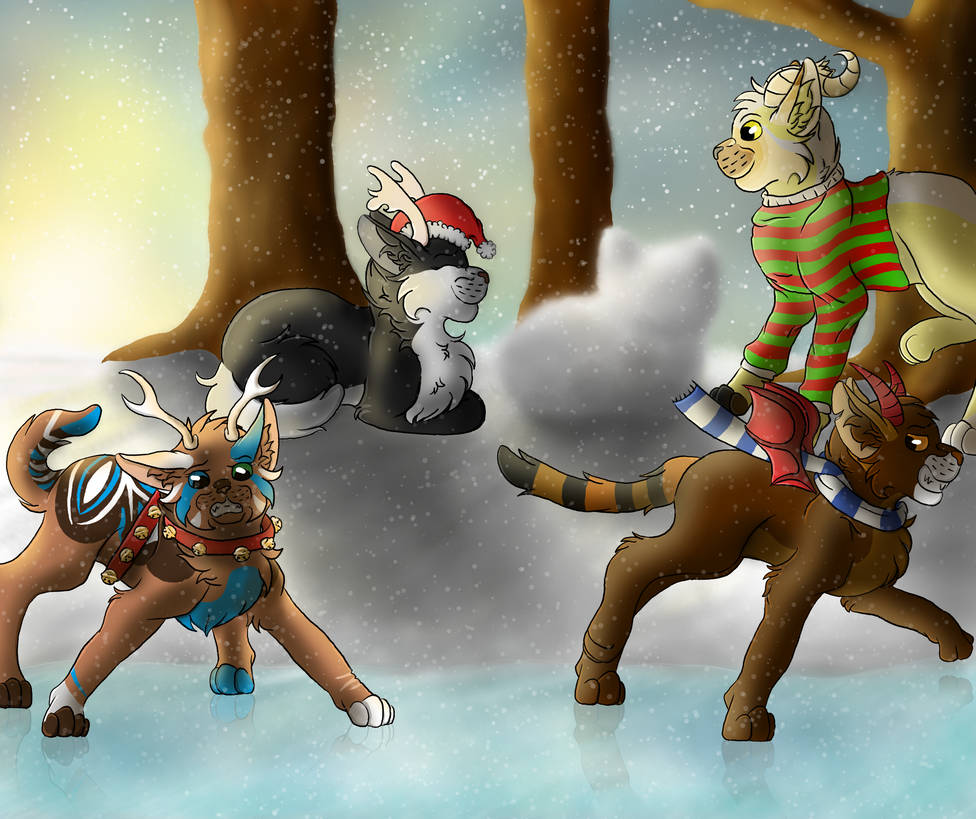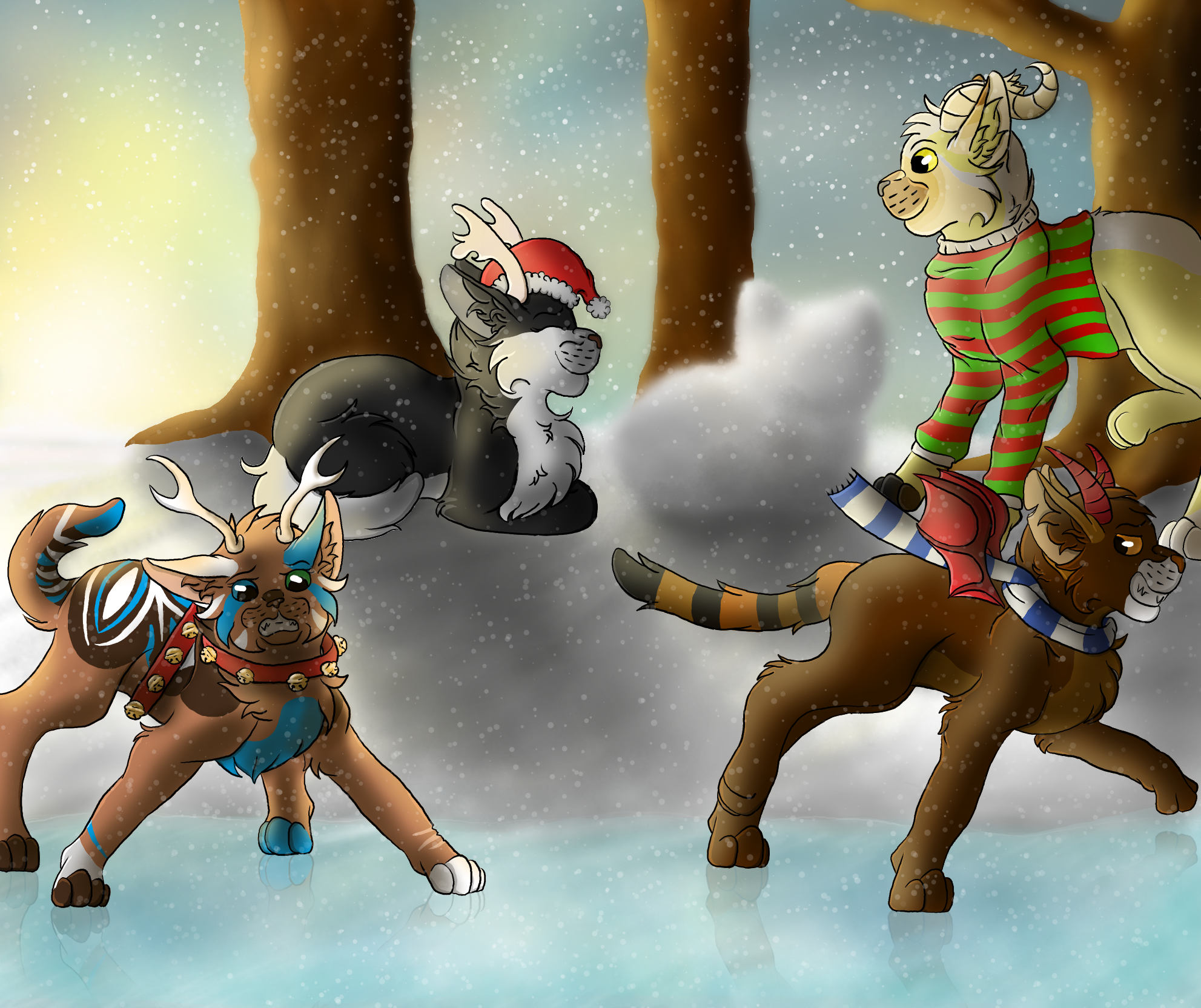 Watch
Last thing I'm gonna upload before taking a bit of a break.
Anyway, this is a Christmas gift for the awesome

!
This is the first complete picture I've done with a tablet in Firealpaca, which I clearly need a lot more practice with.
I wish I could have spent more time on the shading, but with a deadline and after 19 hours of work on this, this is what I'm sticking with. So I apologize that it's a bit rough.

Merry Christmas my friend!
Speedpaint (FIXED UPLOAD)-
www.youtube.com/watch?v=zJkrs5…

Dude, this looks amazing! I know I didn't tell you at the time (I was in the middle of something and in a hurry) but it looks absolutely stunning. You've improved so much I'm dumbstruck??? And I'm so proud of you for bucking down and using firealpaca. It looks sO good, it's unbelievable. The shading is so, SO good. Everything pops out at me, and there's so many details I probably haven't caught them all. your anatomy is spot on, and your clothing (and the patterns!!!) have wrinkles, and it looks amazing. The Lil' snow cat is so cute aaaaaaAAAAAAA!!!! Gotta bring the shading back up it's so dang good. And I have no CLUE what you did but those trees? Definitely figured them out. You have serious talent dude.
Reply

Wow, thank you so much!
I have never gotten a comment like this. Seriously, thank you, it really means a lot. :3
And honestly I have no clue what I did with the trees either, I messed with them for so long until they just morphed into this. But eh, works for me heh
Reply

And HA Flock is a dick XD
Reply

I love this so much it absolutely made my holiday!


Reply

Oly shet dude look that im provement!

HAPPY HOLYDAYS

DDD
Reply