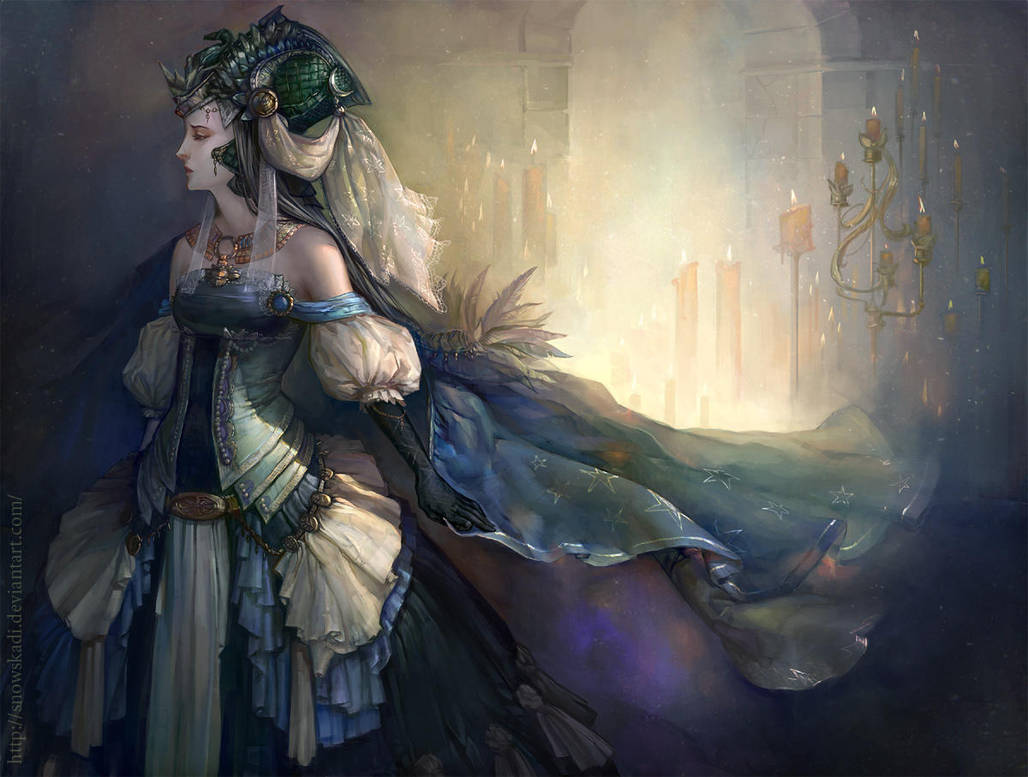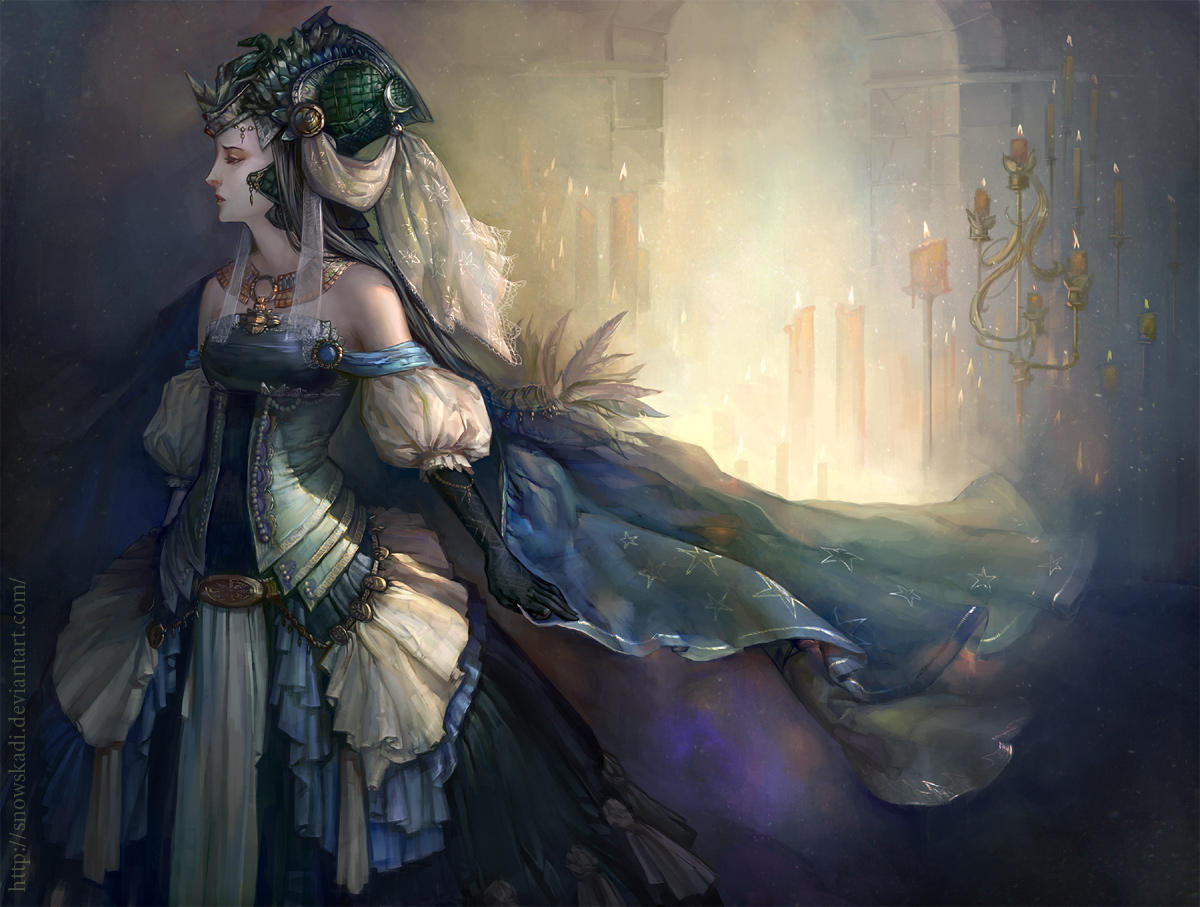 Watch
From the Mozart's opera "The Magic Flute"

Дожили

Daily Deviation
Given 2009-11-01
The Queen of the Night
by *
SnowSkadi
- I'm amazed of amount of details in this work and I simply love that beautiful dress, also, how precise fabrics and jewellery are drawn (not to mention that interesting crown-hat she's wearing). And the lightning! Those candles make good light source, such a sweet atmosphere! (
Suggested by sebeka and Featured by archanN
)
I'll be upfront, there is nothing I dislike about this image. I think it is absolutely gorgeous. I think the paint application is spot on, I think the cold, emotion is perfectly captured, and I think the design is impeccable. Even the composition works so well, with the blow out light that takes our eyes up her veil to her frail, pristine beauty. All of the lavish details work in such harmony that it is a treat for our eyes. This is a stunning image that should serve as a model to everyone on how to create a perfect image. I can't say enough about how much I enjoy this piece! Wow!
The Artist thought this was FAIR
28 out of 28 deviants thought this was fair.
Absolutely Beautiful!
When i saw this piece as a thumb i knew i would have to full view, and i was right. The details are exquisite! It looks like you've put time and effort into each ruffle of her dress and each piece of her outfit.
I absolutely love the colors, the blues and greens are so calming, and the candle light gleaming off her gives it such a mysterious look. I also like how the candles fade off.
Honestly this digital art has the feeling of an oil painting to me, and because its based off an opera, i love that oil painting look. Gives it the look of being painted back in that time.

Wonderful work, you are very talented and i absolutely adored this piece.
The Artist thought this was FAIR
102 out of 106 deviants thought this was fair.
The owner of this deviation has disabled comments.