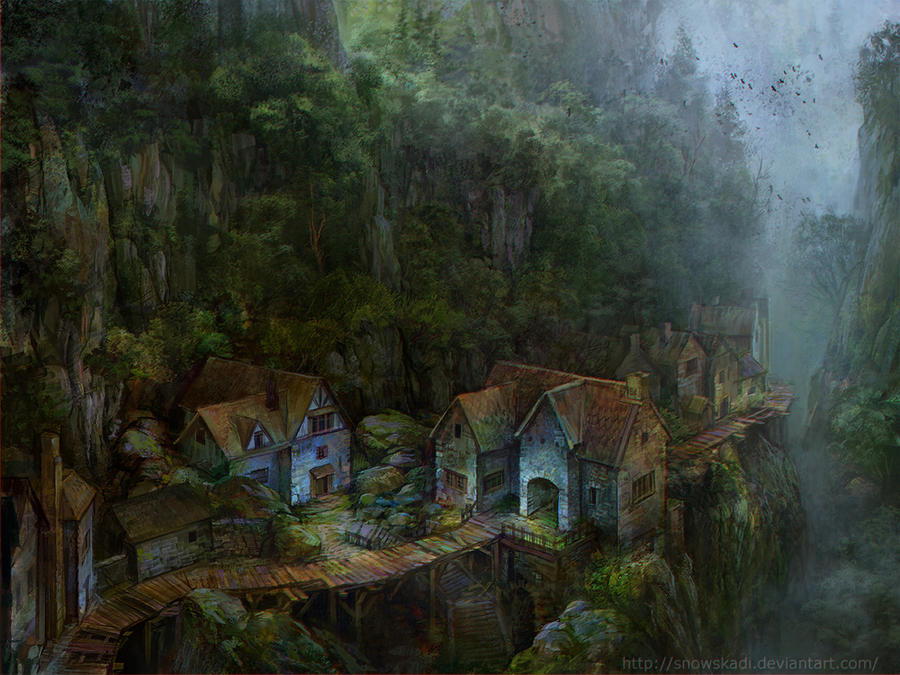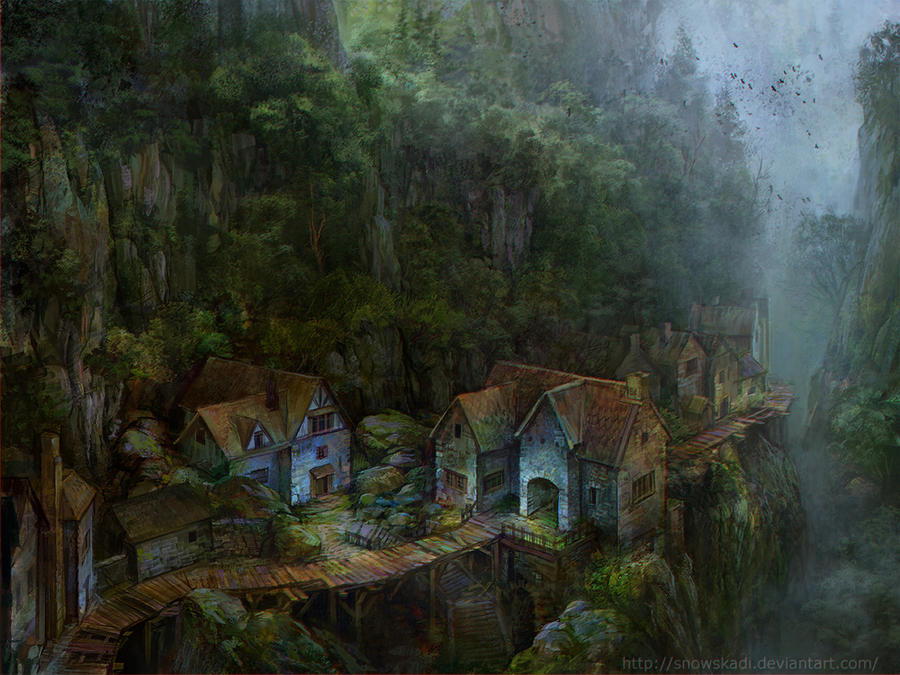 I had a nightmare once, it was rather entertaining and interesting one, more like a horror movie.
When I woke up, I couldn't remember a thing from it apart from this deserted village.
Well, here it is! Let alone it's absolutely not the place I had in my mind. It's difficult to draw from dreams, especially if you don't remember them.
To understand the atmosphere I wanted to depict, imagine music and sounds from Silent Hill

(phototextures used)